Good news: it seems that Spy x Family is now popular enough that Universal Studios is giving the anime/manga its very own attraction. Bad news: it's only Universal Studios Japan that will be getting it. Along with all anime attractions Universal Studios has ever had in general.
Spy x Family: The Live Action Show?!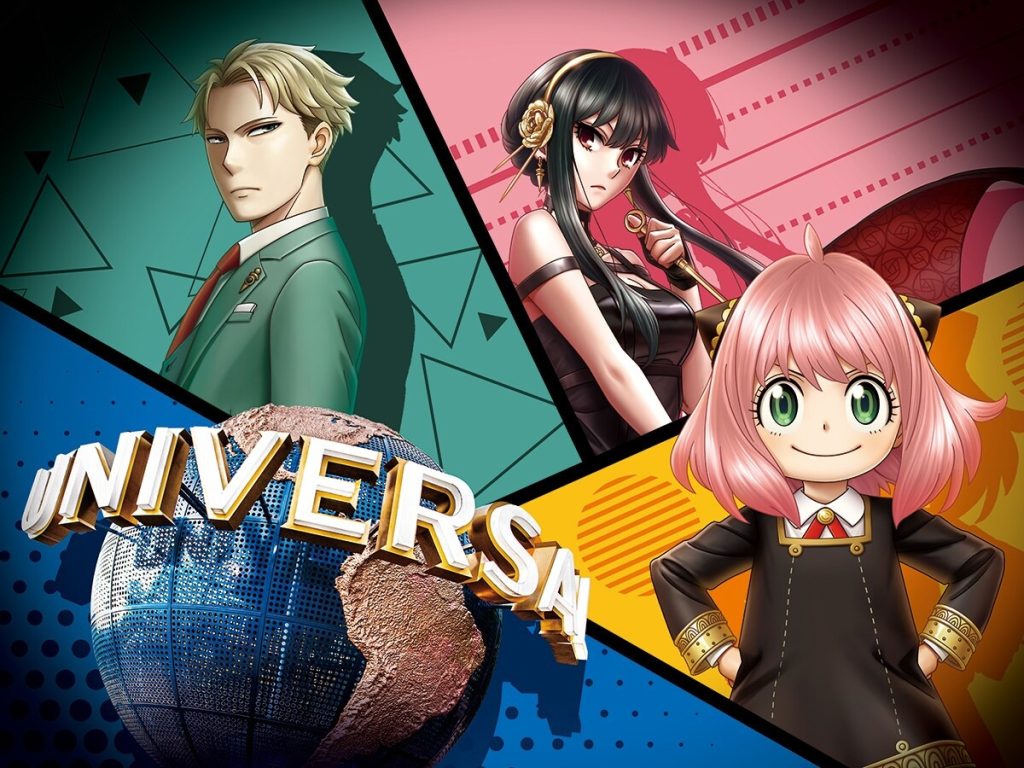 Comic Natalie has just revealed that Universal Studios Japan will be hosting a live attraction with Spy x Family as part of a collaboration event. According to Comic Natalie, this attraction will consist of guests to the theme park playing as fresh green agents for WISE. The agents are supposed to search for a hidden code somewhere in the theme park. Once found, they then have to decipher the code in order to participate in the event itself. Appropriately titled the "SPY x FAMILY Secret Mission" attraction.
Said event consists of a "live entertainment show" in which Loid himself briefs you on the mission. All with Anya messing around in the background, and Yor displaying "dynamic and [inhuman] action scenes". At the moment, it's unclear exactly what Comic Natalie means by that. Will this "live entertainment show" consist of animated scenes with voice actors responding to comments? Or the same with pre-recorded lines? Or maybe the show will consist of a live action show with actors and actresses playing these Spy x Family characters? Comic Natalie does suggest the lattermost option by mentioning that the characters will "appear in front of you, giving you an immersive experience". However, they don't make it clear either way. I suspect that guests will find out only once this event begins.
Speaking of which, this Spy x Family collaboration event will take place only from February 17, 2023 until July 2, 2023. This collaboration event is in fact part of a broader anime event called "Universal Cool Japan 2023". This anime event also includes collaborations with Detective Conan (Case Closed in NA) and Monster Hunter World.
Only Universal Studios Japan Gets Anime
Alas, as I mentioned before, only Universal Studios Japan (located in Osaka, Japan) will be getting any of these cool anime collaboration events. As of this writing, there are zero plans for any other Universal Studios theme parks to have any of these events. This includes every Universal Studios park in the US. It's a shame, really, for all the anime fans in NA who don't have the money to fly all the way to Japan for this event.
I guess there is a consolation prize here. You can watch all current episodes of Spy x Family only on Crunchyroll. After paying for a premium account, of course. Because Crunchyroll no longer believes in free anime anymore. If you want the cheaper option though, then you can read the original manga by Tatsuya Endo on Shonen Jump at Viz Media.
Source: Comic Natalie