Well, it seems Sword Art Online is getting popular enough to get a live-action stage adaptation. That will be the good news, presuming that you're a SAO fan. The bad news though is that it will only be in Japan. At least, at the moment.
Sword Art Online: The Live Stage Arc?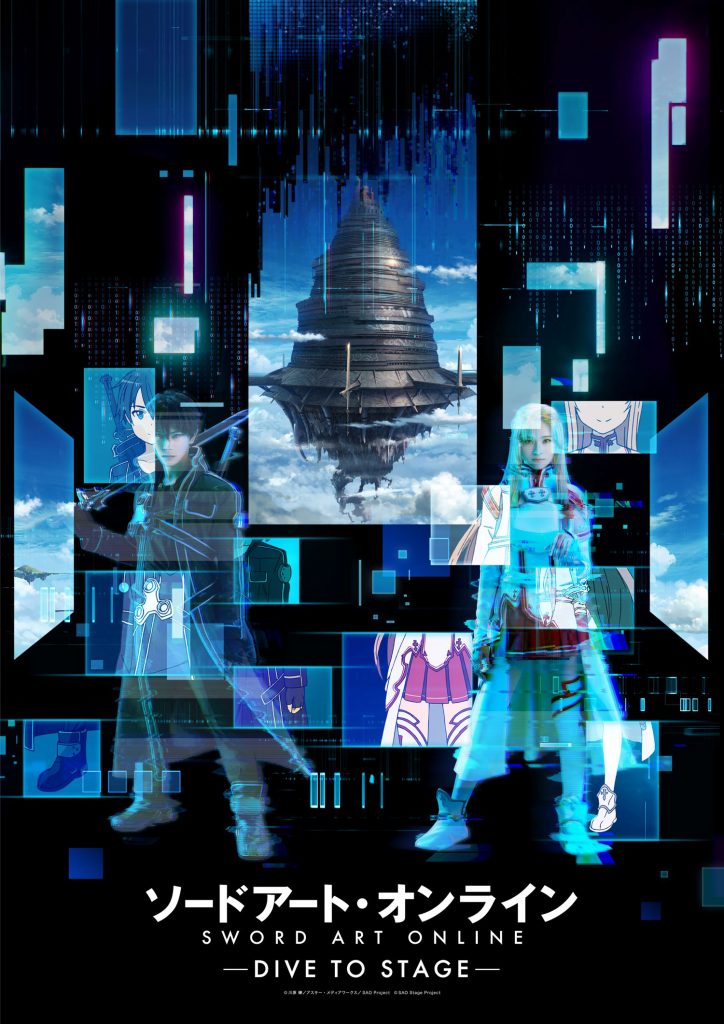 The official Sword Art Online Twitter account posted a Tweet a while ago about a live-action stage play adaptation of the anime series. According to the Tweet, this stage play will have the name Sword Art Online – Dive to Stage. The stage play even has an official website that gives us more details about it. According to said website, this stage play will adapt the Aincrad arc (AKA: the first and best arc).
The website even gives us a list of cast who will play the various SAO characters in Sword Art Online – Dive to Stage. This includes who will play the lead roles of Kazuto "Kirito" Kirigaya and Asuna Yuuki. Apparently, Rin Matsubara will play Kirito, and Minami Tsukui will play Asuna. Unfortunately, we have zero information on Matsubara, who seems to be a complete non-person as far as the internet is concerned. Fortunately, though, we do have information on Tsukui, who even has her own Wikipedia article. It seems that she has previously played in numerous Kamen Rider series, and even in Ultraman X. As far as live stage plays, Tsukui has played in stage adaptations of various anime such as Tiger & Bunny, Fairy Tail, Attack on Titan, and more. Thus, I think we can say that this SAO stage play is in good hands.
The website even gives us a premiere date for this stage play. Sword Art Online – Dive to Stage will make its grand debut on Tuesday, November 8, 2022. The play will continue showings all the way to Sunday, November 13, 2022. You can even purchase tickets directly from that official website link above. This play however, will be in Japan only. So unless you're willing to travel all the way to Tokyo International Forum Hall C in Tokyo, Japan to watch this play; we in NA are out of luck. All we can do for now is hope that someone in NA theaters also decides to adapt this anime into a stage play. Tune back into THS later to find out if we do.
Source: Twitter, sao10th.net