HBOMax has announced the best news of 2022. Yes, I'm calling it now. The streaming service has picked up all 14 seasons of Degrassi and will also bring a rival series coming 2023.
WHAT IS DEGRASSI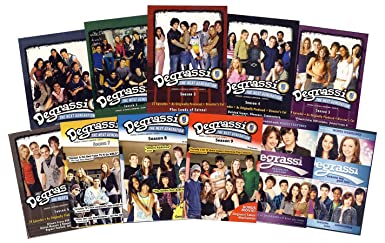 Degrassi is a Canadian teen drama franchise that started in the '70s as a series of short films about preadolescents. Later, it became a series with an ensemble cast of ethnically and economically diverse teens. The series doesn't hand-hold. It speaks to its viewers like adults about social and cultural issues relevant to adolescence. The series spans six main series from The Kids of Degrassi Street, Degrassi Junior High, Degrassi High, Degrassi: The Next Generation, and Degrassi: Next Class. 
When the news broke about HBOMax bringing all 14 seasons of the wildly successful Degrassi series I had to take a moment to compose myself. This series is one of my favorites of all time. I was late to the game, but once I saw the storyline with Page and the College boy who raped her I was all in. I went back and found every season of Next Generation that I could and devoured it. 
The tagline of the series is: It goes there, and it certainly does. The way they tackle very real and serious issues that face teens every day is fantastic. Parents and Adults may want to pretend teen life is all sunshine and rainbows, but the truth is it's not even close. The show faces these tough subject matters like bullying, sex, drugs, teen pregnancy, abortion, and even school shootings head-on and with realism, no other season has managed to do. 
HOW DOES DEGRASSI FIT WITH HBOMAX
With compelling, successful, and edgy teen series like Euphoria, The Sex Lives of College Girls, Generation, and more Degrassi is an obvious perfect addition.
"Series after series, the Degrassi franchise continues to make an indelible impact on young viewers looking for trustworthy and authentic storytelling. WildBrain continues to artfully capture high school life in a compelling format that can be experienced seamlessly on HBO Max."

-Warner Bros. Head of Kids & Family Programming Amy Friedman
My hope for the new series is similar to what they did with NextGen and Peacock's Saved by the Bell. Fans of the original series devoured the movie with the original cast and we're all still wondering where are they now? Next Generation mixed the original cast with a new cast, making some of them their children, and Snake the principal. I want more than cameos. I want Page to have a nerdy daughter. Manny the drama teacher, and so much more! 
The new Degrassi series is supposed to be 10, 1-hour episodes that begin filming this summer. Stay tuned to THS for more updates!