Did you know that Lenovo is apparently planning to make their own handheld video game console in the form of the Lenovo Legion Go? If you didn't, then this revelation caught you just as offguard as it did for me. Don't believe me? Then why not see the console for yourself? Since someone has apparently leaked some images of it in an impromptu first look and all?
Lenovo Legion Go: Leaked Details
Windows Report has just managed to acquire some exclusive first-look images of the Lenovo Legion Go handheld video game console. As you can see above, it resembles the Steam Deck handheld console developed by Valve. However, it has some things that the Steam Deck doesn't have. For one thing: it has an 8-inch screen as opposed to the Steam Deck's 7-inch screen. This should allow gamers to have a better view of the action and possibly a graphics improvement. It will be slight, but any improvement could make it a winner here.
The second thing the Lenovo Legion Go has over the Steam Deck: removable controllers. Where? Well, on the left and right sides of the screen.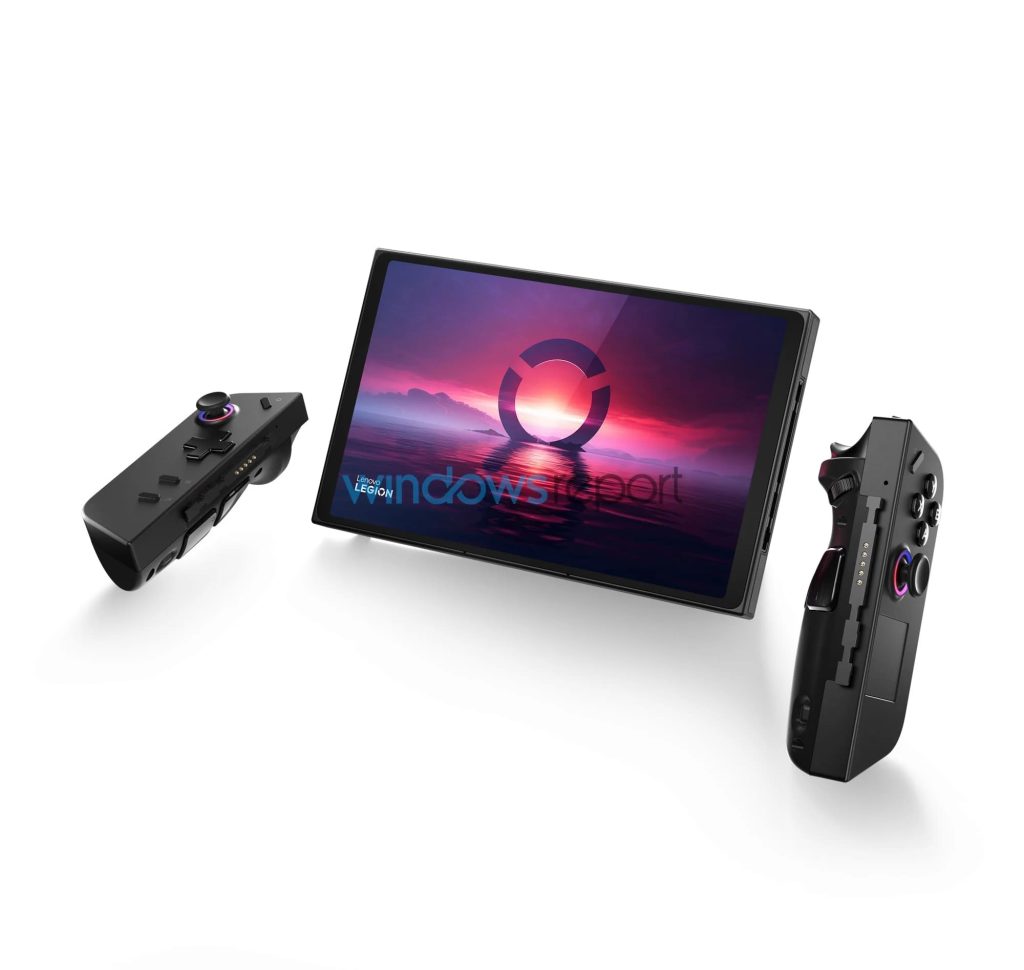 Nintendo fans would readily recognize this design scheme. It seems that the Lenovo Legion Go is opting for a pair of Nintendo Switch-like detachable Joy-Cons for their handheld console. However, the Legion Go controllers' slots look a bit different from the Switch's Joy-Cons. The Joy-Cons are meant to slide off and on. The Legion Go's controllers look more like they slot in and out. This could result in a less secure hold on the screen than in the Nintendo Switch. We'll just have to see how that works out when someone actually gets their hands on it.
Other than that, Windows Report does note that the Lenovo Legion Go will run on Windows 11, which, combined with the rumors of it using "AMD's new Phoenix processors", results in the possibility that this little handheld can output a lot of processing and graphics power. At the very least, the air vents on the back suggest that some powerful hardware needs a lot of cooling. Unfortunately, Windows Report doesn't have a retail price or release window. Tune back in to THS to find those facts out when we do.
Source: Windows Report