Have you ever wondered what kind of love story could blossom in Cyberpunk 2077? Especially since CD Projekt Red has spent so much time and effort in the video game describing how much of a violent dystopia Night City is? Well, it seems like Dark Horse Comics is ready to answer that oddball question with their upcoming new comic: Cyberpunk 2077: XOXO. Don't believe me? Then why not read on below, so that we can find out about this slightly twisted love story together?
Cyberpunk 2077: XOXO ~ Details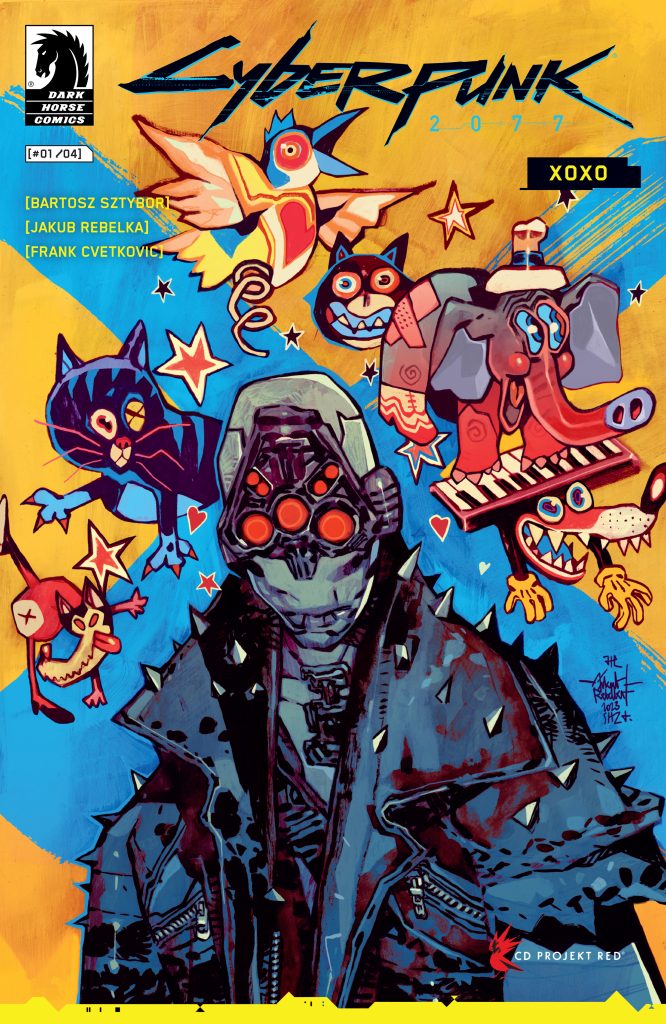 Dark Horse Comics is proud to announce their upcoming new 4-part comic book series: Cyberpunk 2077: XOXO. This upcoming comic, as the name suggests, is an original love(?) story taking place in the world of Night City from the hit video game Cyberpunk 2077. Bartosz Sztybor (Cyberpunk 2077: Blackout) is the writer behind this comic, with Jakub Rebelka (Judas, Namesake, Dune: A Whisper of Caladan) as the artist, and Frank Cvetkovic (Cyberpunk 2077: You Have My Word) as the letterer. Rebelka is also the artist for the main cover art above. The various variant covers feature the works of Jeffrey Alan Love (Batman), Fabrizio De Tommaso (Morgan Lost) and Rion Chow.
So what is Cyberpunk 2077: XOXO about? Well, Dark Horse Comics has an official synopsis for us today. You can check that out below:
Gang on gang violence rages towards a bloodbath when an ambush planned by the Maelstroms on the Moxes gets complicated. Corpo cargo worth a heavy sum is up for grabs, but loyalty only goes so far when love is on the line. One member of the Maelstroms has found something worth sacrificing for. He's never known anyone like her. Jaw-dropping, eyes popping, pulse racing, could this be love at first sight?
Cyberpunk 2077: XOXO #1 will make its debut on October 18, 2023. You can preorder it from your local comic book shop.
Bonus: Variant Cover Art
That's not all, folks! As a nice bonus, Dark Horse Comics even has variant covers for Cyberpunk 2077: XOXO #1 for us to admire. Enjoy.