We are HUGE fans of Young Adult TV here at THS! This year we have seen some of the best YA TV Series in a long time. And, since new content is going to be slower over the next few months I wanted to give YA fans of list of shows to watch for the first time or over again!
Whether they're just goofy fun, mysterious, or putting friendships to the test because you don't like the same guy…we have something for you.
CHECK OUT OUR TOP 10 YOUNG ADULT SERIES OF 2023!
THE SUMMER I TURNED PRETTY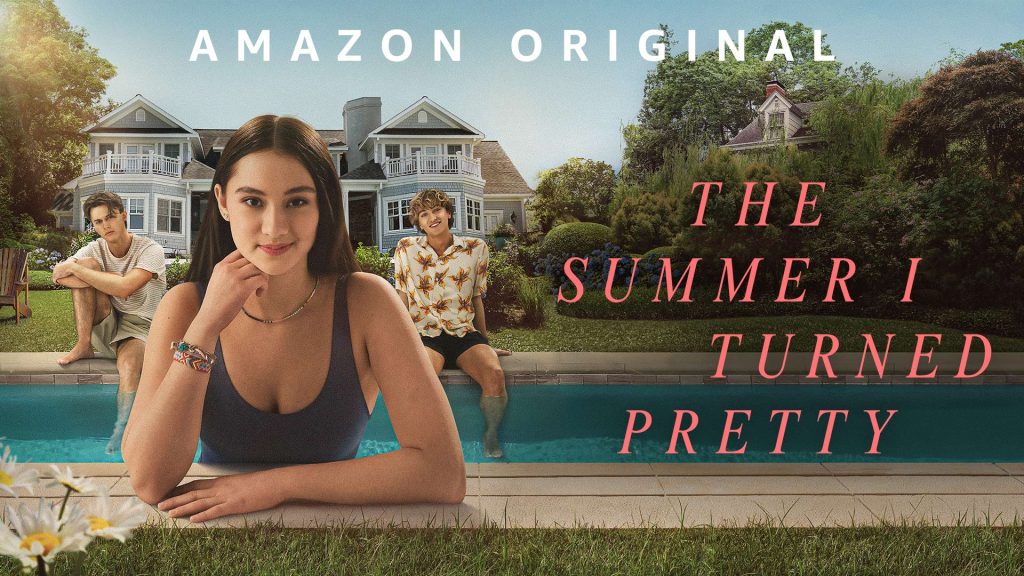 I haven't been this invested in a series since Dawson's Creek and The Vampire Diaries. The fandom is torn between #TeamConrad or #TeamJeremiah like it's Twilight all over again! Welcome to the drama of Cousin's Beach in The Summer I Turned Pretty. We meet Belly (Lola Tung), a young girl who has been in love with her mother's BFF's son since she was a kid. However, this year is different. The braces have come off, the clothes are way cuter, and the drama way more intense.
While she's now an appropriate age for Conrad (Chris Briney) to share his affections for her, she has now also caught the eye of his brother, Jeremiah (Gavin Caselegno). However, this series is so much more than just a love triangle. The characters are well-developed, they cover topics that a lot of young adult series don't. Or at least haven't in a very long time. Mainly, grief in all stages and how it affects all of us differently.
This series currently just finished season 2 and is streaming on Prime Video!
CRUEL SUMMER
This was my favorite Young Adult show of the summer in 2022, and season 2 did not disappoint! While the seasons do not connect, a la American Horror Story, Cruel Summer's wild stories told over multiple timelines are sure to have you hooked!
Both Seasons 1 and 2 take place in the '90s. So, it's nostalgia galore from the outfits to the incredible soundtracks. However, it's not a typical teen drama. Season 1 is a twisted story about a missing popular girl and a nerdy girl being accused of "stealing her life" while she was missing. However, Season 2 is all about friendships and the lines they cross with a dash of murder mystery thrown in.
You can check out both seasons of Cruel Summer on Freeform or Hulu!
NEVER HAVE I EVER
Never Have I Ever is one of my all-time favorite Netflix Young Adult Comedy Series! The series is created by Mindy Kaling and follows Devi (Maitreyi Ramakrishnan), a young girl whose father passes away suddenly and has to figure out life without him. While that sounds dark, it's more character development for someone who really needs it. It's been a long time since I've seen an unlikable protagonist in a series. However, over the 4 seasons, Devi learns how to deal with life, love, and being a good person. And, of course, we have a mini love triangle as well.
You can check out all 4 seasons of the show on Netflix!
SEX EDUCATION
In September we will have our 4th and final season for the Netflix hit series, Sex Education. The series follows awkward teenager Otis (Asa Butterfield) whose mother is a sex therapist. Somehow the boy who knows nothing becomes the educator of his entire school! Each season is filled with fantastic character development, oddball situations, and fun drama.
This Young Adult series is a huge standout to me. It is somehow both light, funny, and heartfelt, but also very responsible, mature, and genuine. The series is never judgemental, instead, it chooses to educate and embrace everyone's choices. The characters are very well-rounded, and it's never judgemental about anyone's sexuality or desires. Instead, the series insists on teaching people that it's okay to feel the way you do and it's okay to be confused and teaches us how to deal with those feelings.
THE SEX LIVES OF COLLEGE GIRLS
The hit MAX series, The Sex Lives of College Girls is also from Mindy Kaling. The series follows 4 college roommates who couldn't be more different. They each embark on their how journeys as they try and navigate their living situation, college class, boys, careers, and more!
The show has been renewed for season 3, however Reneé Rapp who plays one of the LGBTQ+ characters on the show is leaving to focus on her music. So, she will no longer be a series regular, but that doesn't mean we won't get a proper goodbye to the character.
XO, KITTY
If you are a fan of the Too All The Boys series and K-Dramas you will LOVE XO, Kitty. The series follows Kitty Covey as she heads to Korea for High School. The series is full of hilarious moments, great calls to fantastic K-Dramas and self-discovery. It's one of my favorite new shows of the year! if you are looking for a light-hearted and entertaining show to watch, then XO Kitty is worth checking out.
XO, Kitty has been renewed for Season 2 by Netflix.
RESERVATION DOGS
While the 3rd and final season has just started, Reservation Dogs is a Young Adult series to watch! The series follows a group of teenagers (Devery Jacobs, D'Pharaoh Woon-A-Tai, Lane Factor, and Paulina Alexis) coming of age on a Native American reservation in Oklahoma. The series is sharp, but it's also very touching.
It deals with serious issues like poverty, addiction, and violence, but it does so in a way that is both funny and insightful. The characters are all very well-developed, and the show does a great job of capturing the unique culture of the Navajo Nation.
HEARTSTOPPER
Heartstopper is based on the webcomic and graphic novel of the same name by Alice Oseman. The Young Adult series follows Charlie Spring and Nick Nelson, two teenage boys who develop a romantic relationship at Truham Grammar School, an all-boys school in England.
The series is charming and heartwarming and a must-watch for fans of coming-of-age stories, LGBTQ+ representation, and heartwarming romances.
Season 2 of the series is now streaming on Netflix!
WEDNESDAY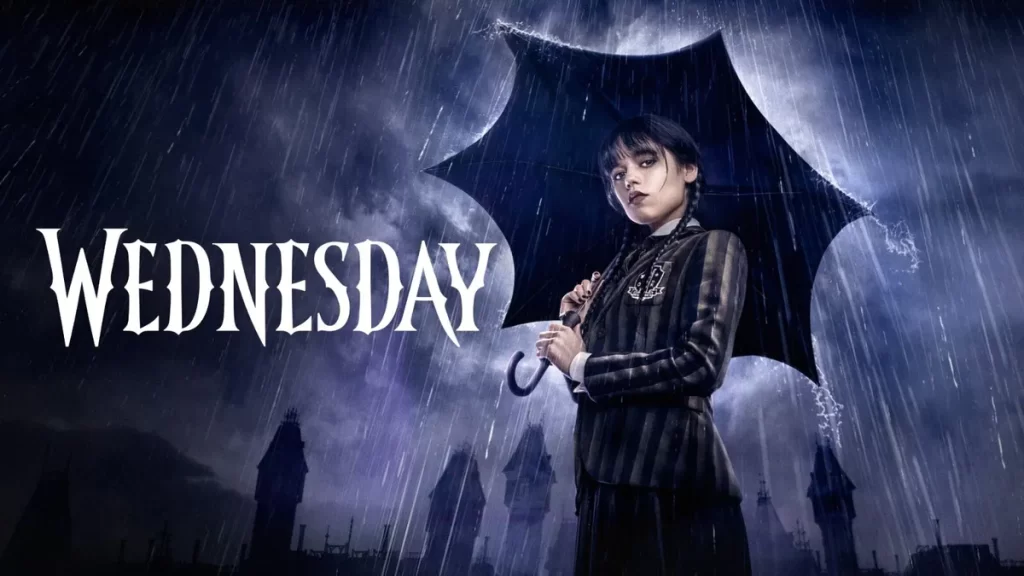 Netflix's Wednesday series starring Jenna Ortega (Scream V) is fantastic. Going into it I wasn't sure what to expect. However, what I found was a really fun, YA series full of mystery and fun characters. It reminds me a lot of Riverdale before that series completely jumped the shark.
The characters are fun, the writing entertaining, and her dance set off a TikTok dance trend for the ages. The series is renewed for Season 2, but no word as to when that will be released just yet.
SCHOOL SPIRITS
This series took me by surprise. School Spirits is a new Paramount+ original series that follows Maddie (Peyton List) a teen girl stuck in the afterlife. Weirdly, she's the only ghost on the school grounds who can't remember how she died. So, she, and other ghost friends, are investigating her own mysterious disappearance.
The show is based on a graphic novel that hasn't been released yet. That said, the series has been renewed for Season 2! I would hope so with that cliffhanger!
Honorable mention: HARLAN COBEN'S SHELTER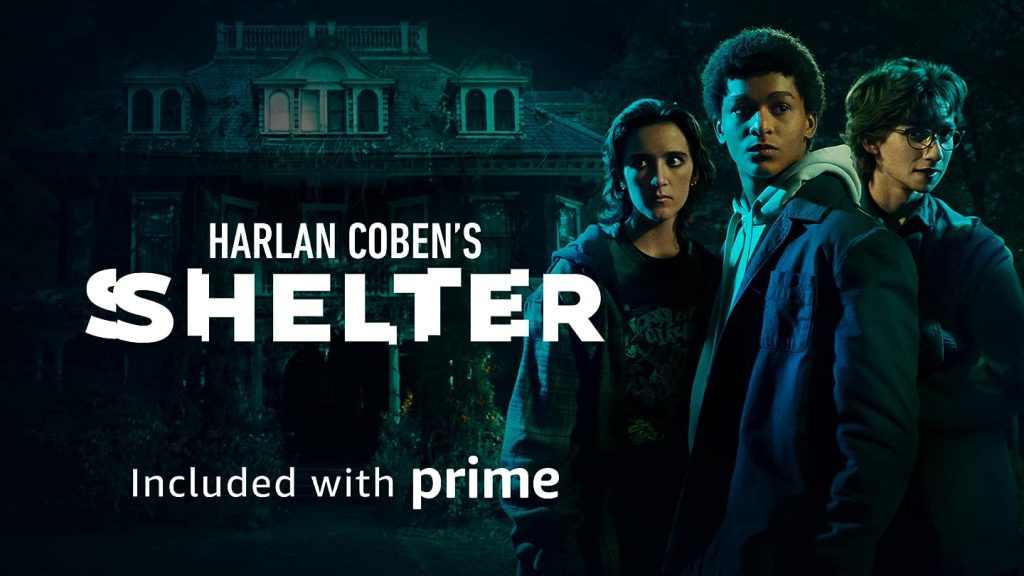 This is a new series to Prime Video this summer. It's based on the hit novel series by Harlan Coben with a couple of changes. That said, I was not expecting the series to be this good. There are so many twists and turns. Once you think you have it figured out…you don't. I'm also in love with the trio friendship.
Harlan Coben's Shelter has just premiered on the streaming service dropping the first 3 episodes. New episodes will become available weekly, on Fridays, until the season finale on Friday, September 22!
So tell me, what are you watching?! What are your favorite Young Adult series to come out this year? Comment below and let us know!