Brutality just got more brutal. Metalocalypse: Army of the Doomstar is a new animated movie featuring Dethklok's return. Written and directed by creator Brendon Small, the movie will be available to purchase Digitally and on Blu-ray on August 22, 2023.
The film stars Small, Tommy Blacha, Victor Brandt (Metalocalypse), Stephen "Thundercat" Bruner (Grammy® Award-winning musician), King Diamond (KING DIAMOND; MERCYFUL FATE), Mark Hamill (Batman: The Animated Series; The Machine), Kirk Hammett (METALLICA), Jon Hamm (Confess, Fletch; Top Gun: Maverick), Scott Ian (ANTHRAX), Amy Lee (EVANESCENCE), Malcolm McDowell (A Clockwork Orange), Juliet Mills (Passions), Laraine Newman (Saturday Night Live), Raya Yarbrough (Metalocalypse: The Doomstar Requiem – a Klok Opera), and Livia Zita (2022 winner – Society of Voice Arts and Sciences Award).
After the heroic rescue of Toki Wartooth, DETHKLOK frontman Nathan Explosion finds himself traumatized in a BRUTAL professional and romantic flat-spin all while he is tasked with fulfilling the prophecy and confronting the ultimate songwriting challenge: write the SONG OF SALVATION and save the planet. Can Nathan Explosion look beyond his brutally damaged ego to save his band, stop the Metalocalypse, and finally face the ultimate evil: Salacia?
A New Dethalbum And Soundtrack Coming As Well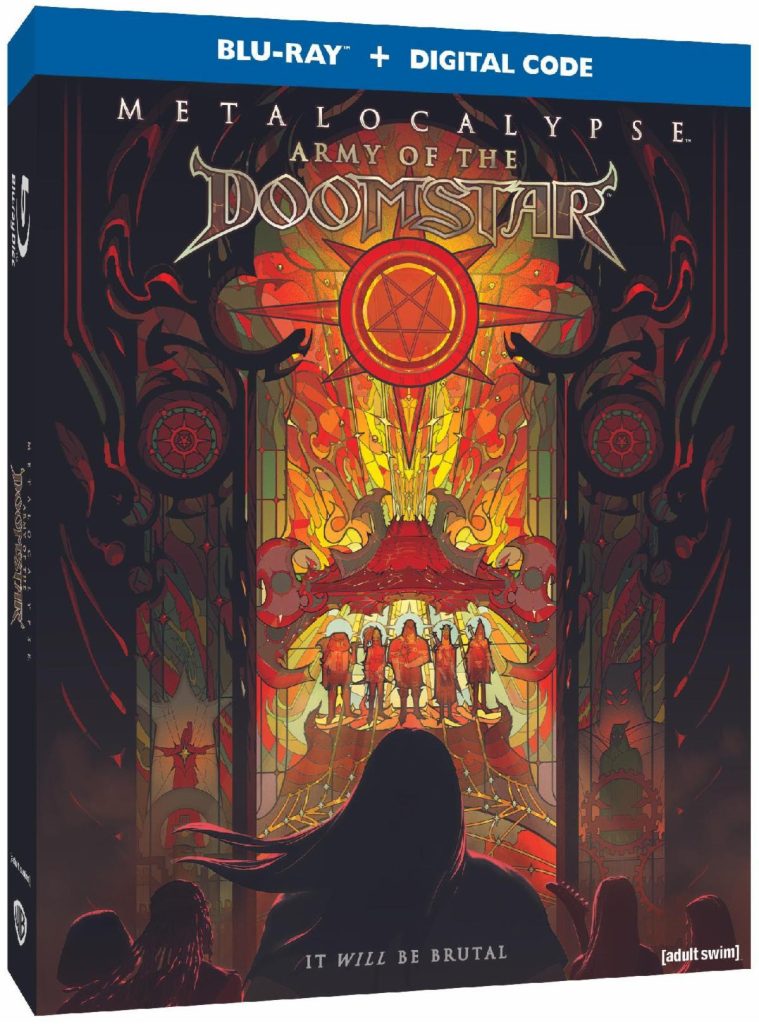 You can also look forward to the release of two full-length albums this year. You can pre-order Dethklok's upcoming album Dethalbum IV, which releases on August 22nd. Also, the soundtrack for Metalocalypse: Army of the Doomstar will include additional songs plus a new movie score and releases on August 25th.
DETHKLOK, an extreme metal band, is the most successful entertainment act on the planet and the seventh largest economy in the animated world of Adult Swim's Metalocalypse. Live, they are a multi-media powerhouse that showcases animation, comedy and brutality, excellently recreating the popular albums and animated visuals in a live atmosphere. Band members include musician and show co-creator Brendon Small and legendary drummer Gene Hoglan and more! Beginning August 30, DETHKLOK will be co-headlining a national tour with Japanese kawaii metal pioneers BABYMETAL.
For more Blu-ray or 4K Releases, make sure to check back to That Hashtag Show.
Keep Reading: