Isolated mansion? Check. Creepy family? Check. A fight for survival? Check again. The Invitation has been issued, and you're cordially welcomed to experience a new horror-thriller from Sony this summer.
Check out the trailer featuring lead Nathalie Emmanuel (Game of Thrones) below.
Now I can't speak for the scares in this one yet, but I will say the vibes from The Invitation are immaculate. I'm getting a little bit Dracula, a little bit Ready or Not, and maybe even some Crimson Peak. Aesthetically, this trailer ticks all the boxes for me. (Although, did the trailer give us too much? That bit with Emmanuel in the wedding dress seems like what you'd save for the big ending…)
Here's the official synopsis from Sony Pictures:
After the death of her mother and having no other known relatives, Evie (Nathalie Emmanuel) takes a DNA test…and discovers a long-lost cousin she never knew she had. Invited by her newfound family to a lavish wedding in the English countryside, she's at first seduced by the sexy aristocrat host but is soon thrust into a nightmare of survival as she uncovers twisted secrets in her family's history and the unsettling intentions behind their sinful generosity.
The film comes from writer Blair Butler (Hell Fest) and director Jessica M. Thompson (The Light of the Moon).
In addition to Emmanuel, The Invitation stars Thomas Doherty, Stephanie Corneliussen, Alana Boden, Courtney Taylor, Hugh Skinner, and Sean Pertwee.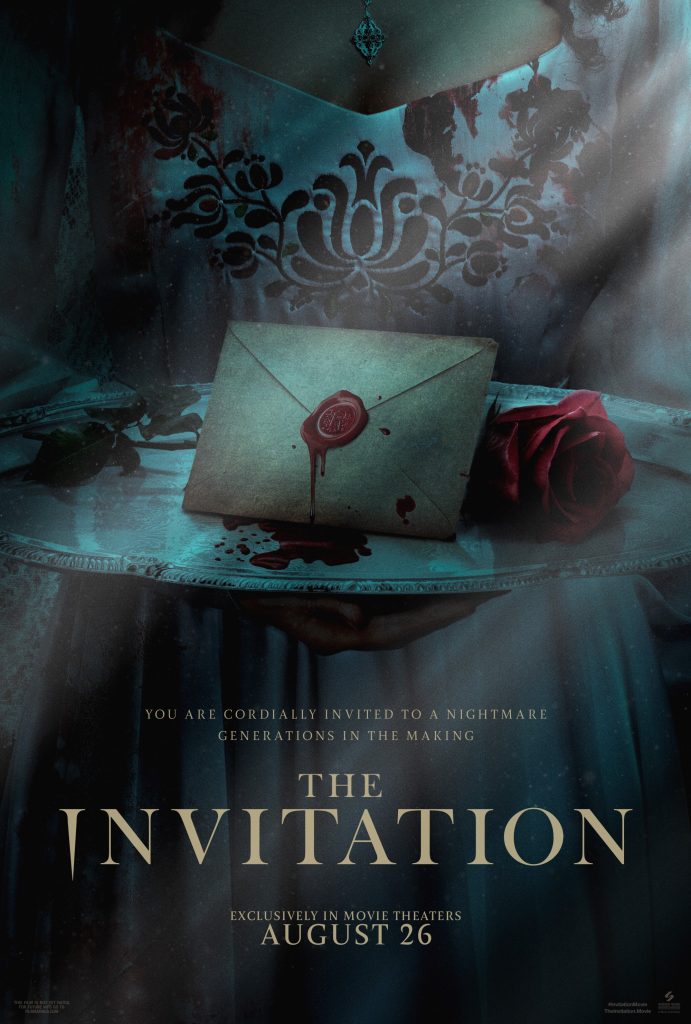 The Invitation premieres in theaters August 26.
Meanwhile, for more horror updates, check back to THS.
Keep Reading: