It looks like Power Rangers HyperForce going to get a new comic book series from BOOM! Studio in the form of Power Rangers Unlimited: Hyperforce. Not only are we going to get to see the return of the HyperForce Rangers, but we're also going to get to see the return of an old enemy that fans will be very familiar with. Who am I talking about, you might ask? Well, let's find out, shall we?
Power Rangers Unlimited: Hyperforce ~ Details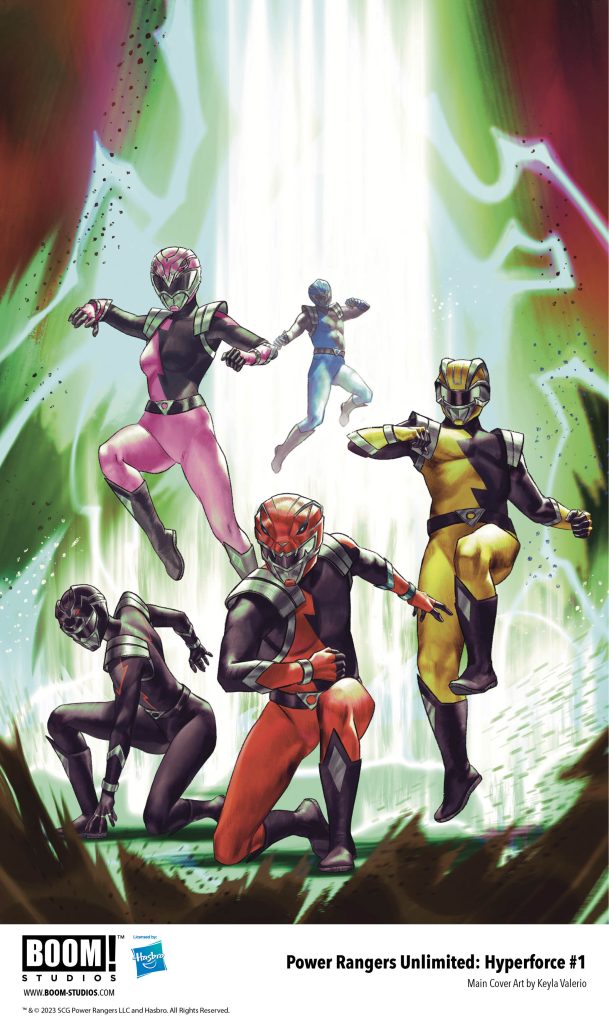 BOOM! Studios is proud to announce Power Rangers Unlimited: Hyperforce #1. This is the first issue of what's basically a comic book adaptation of the Power Rangers HyperForce tabletop RPG. Not only that, but it's going to be a one-shot too. Unfortunately, BOOM! Studios doesn't tell us how many issues this one-shot will consist of, but hey, at least they're giving us a pair of variant covers (by Goñi Montes and InHyuk Lee) to go along with the main cover (by Keyla Valerio).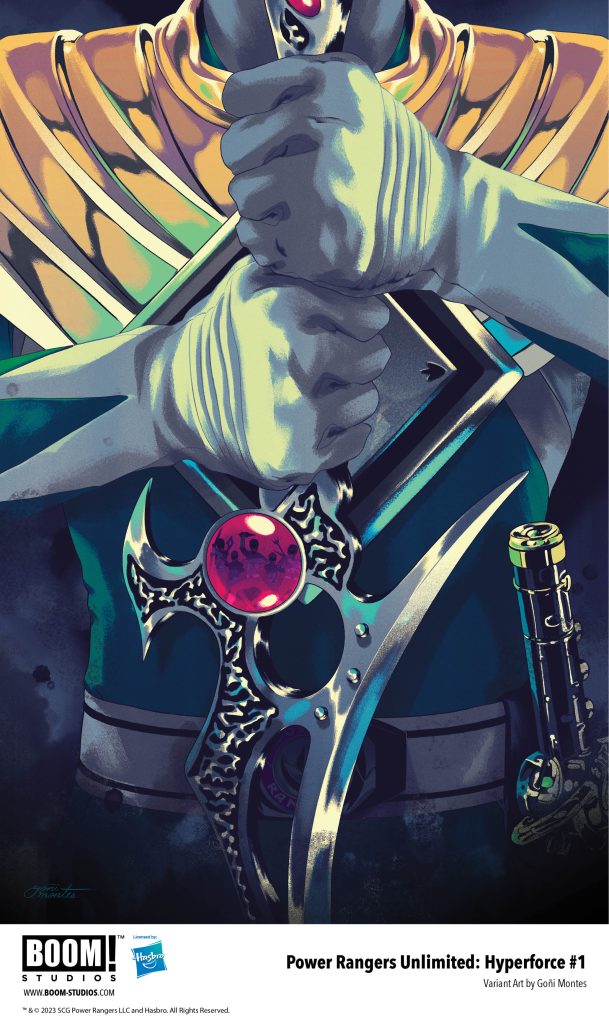 Power Rangers Unlimited: Hyperforce is by writers Melissa Flores (Mighty Morphin' Power Rangers, Radiant Pink) and Meghan Camarena (Radiant Pink, Radiant Black), artist Federico Sabbatini (Moon Knight, The Dead Lucky), and colorist Bryan Valenza (Witchblade, Ghost Rider). As for what it's about? Well, BOOM! Studios does have an official synopsis for us today. You can check that out below:
Mistress Vile, formerly known as Rita Repulsa, and Dark Specter have invaded the Morphin Grid! As the dark contagion spreads and puts the Rangers in their most vulnerable state yet, the HyperForce Rangers will have to scour the multiverse for as many unexpected allies as they can, while they're pushed to their limits…
Power Rangers Unlimited: Hyperforce #1 will go on sale on July 19, 2023. You can preorder it at your local comic book shop. If you don't care for walking, then you can also download it from digital content providers like comiXology, iBooks, Google Play, and Kindle on the day of release.