This is just a friendly reminder from our anime overlords at Crunchyroll that Trigun Stampede will soon make its global debut on the anime streaming platform. In fact, they're so keen to remind us that they've even released a new sneak peek trailer using a clip from the very first episode on the eve of the anime's debut. All for the hype, of course. You can check out said sneak peek trailer below, and watch Vash put on his best comedy face for yourself.
Trigun Stampede: A Vash Redemption?
Crunchyroll just posted that sneak peek trailer for Trigun Stampede above on their official YouTube channel. Said sneak peek shows off the almost-titular Vash the Stampede's best feature: comedy. Not only that, but said comedy is multi-faceted to boot. From Vash madly pulling on his revolver's trigger to find that all the chambers are empty, to a crying Vash screaming out to the fleeing townspeople for any .22 ammo they have, to the very fact that Vash's overly massive revolver is chambered in .22 caliber in the first place; the entire scene is pure comedy gold. And the fact that the whole comedy scene is a setup for the epic awesomeness that Vash will surely demonstrate with that single .22 round Meryl tosses at him. How so? Well, we'll just have to watch the anime to find out. In the meantime, you can enjoy the anime's new official synopsis below:
Vash the Stampede's a joyful gunslinging pacifist, so why does he have a $$6 million bounty on his head? That's what's puzzling rookie reporter Meryl Stryfe and her jaded veteran partner when looking into the vigilante only to find someone who hates blood. But their investigation turns out to uncover something heinous—his evil twin brother, Millions Knives.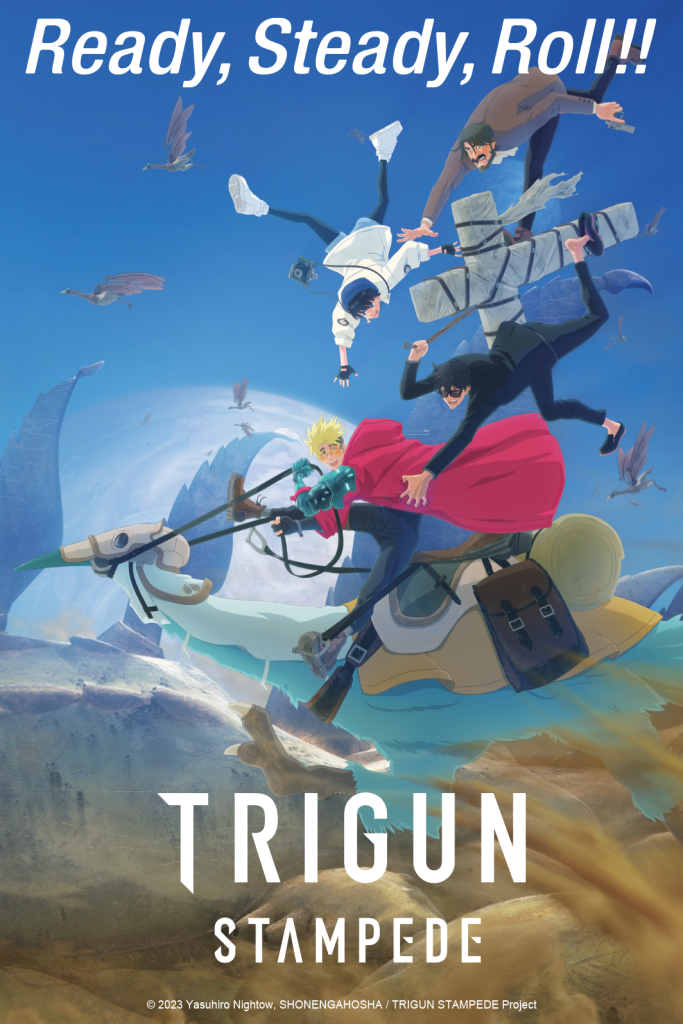 Fortunately, we won't have long to wait to do just that. Right at the end of the sneak peek trailer, it reminds us that Trigun Stampede will premiere on Saturday, January 7, 2023; specifically at 11:30 am ET / 8:30 am PT. As of this writing, that's only 2 days away. Unfortunately, as with all of Crunchyroll's anime these days, this anime is only viewable with a premium account. Thus, you'll have to open up your wallet to find out if Trigun Stampede can overcome some of the issues we've seen with it in previous trailers. Or if specifically: Vash can carry the anime without Milly Thompson.