Are you all excited for the eventual debut of Evangelion 3.0+1.01 Thrice Upon a Time in NA theaters in December 2022? Well, it's time for that excitement to build up to a new levels. Mostly because GKIDS plans to show it in theaters early. Specifically: in IMAX theaters.
Evangelion: You Can(Not) Watch It Early?!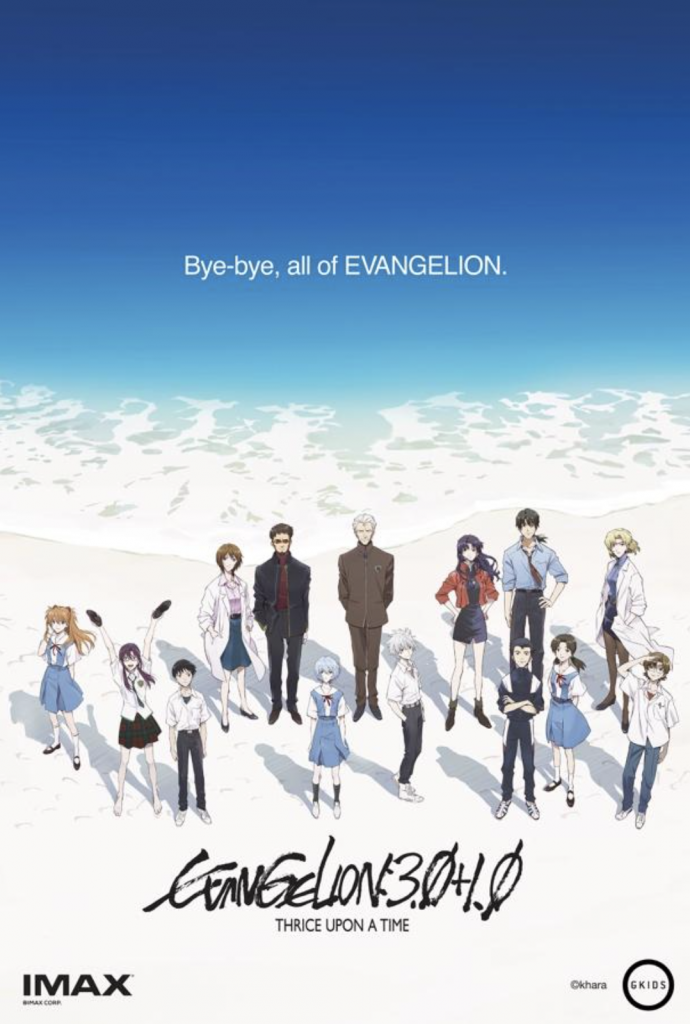 GKIDS is proud to announce that they're bringing Evangelion 3.0+1.01 Thrice Upon a Time to select IMAX theaters ahead of the anime film's actual theatrical release in December 6, 8, and 11, 2022. According to GKIDS, these IMAX screenings of the anime film will take place on November 30, 2022 only. After that, you'll only have the December screenings to go to in order to watch this 4th and final installment in the Rebuild of Evangelion anime film series.
As for how you can watch Evangelion 3.0+1.01 Thrice Upon a Time early? GKIDS mentions that you can purchase tickets for the anime film starting on November 2, 2022. As of this writing, that's only 2 weeks away, so you won't have long to wait to get your hands on these tickets. You can purchase them on that date either at GKIDS.com/EVANGELION or at participating IMAX theater box offices. Given that it's basically a surprise early screening though, tickets might sell out pretty quickly. So if you want to watch this anime film ahead of its official theatrical screenings, then you might want to hurry.
Evangelion 3.0+1.01 Thrice Upon a Time: Synopsis
Want a taste as to what Evangelion 3.0+1.01 Thrice Upon a Time is about? Well, GKIDS has an official synopsis for us today included in their announcement. You can check it out below:
"From legendary director Hideaki Anno, EVANGELION:3.0+1.01 THRICE UPON A TIME is the fourth and final installment of the REBUILD OF EVANGELION films, bringing an epic conclusion to the story of Shinji and his fellow Eva pilots, with the stunning visuals and thought-provoking storytelling that has made EVANGELION a global pop culture phenomenon.

Misato and her anti-NERV group Wille arrive at Paris, a city now red from core-ization. Crew from the flagship Wunder land on a containment tower. They only have 720 seconds to restore the city. When a horde of NERV Evas appear, Mari's improved Eva Unit 8 must intercept. Meanwhile, Shinji, Asuka, and Rei (Provisional Name) wander about Japan."
Source: GKIDS