Netflix has released the first trailer for the upcoming comedy series, Blockbuster, After learning he is managing the last Blockbuster Video on Earth, Timmy and his employees fight to stay afloat. It is of course worth noting that Netflix itself, is somewhat responsible for the demise of video stores. The series stars Randall Park and Melissa Fumero and features a creative team that is no stranger to workplace comedies. The team includes Vanessa Ramos (Brooklyn Nine-Nine, Superstore), David Caspe (Happy Endings), and Jackie Clarke (Superstore, Happy Endings). Season 1 premieres on November 3, only on Netflix.
BLOCKBUSTER OFFICIAL TRAILER
ABOUT BLOCKBUSTER
Timmy Yoon (Randall Park) is an analog dreamer in a 5G world. He's spent his entire adult life dedicated to his first love, movies — a passion that's kept him at his first and only job, managing his hometown Blockbuster Video.
Then Timmy is alarmed to learn that his store is officially the last Blockbuster in America. He now has no choice but to take action to stay open and keep his friends employed. Timmy and his staff quickly come to realize that being home to the last Blockbuster might actually be exactly what their community needs to rekindle the human connections they lost to the digital age. It also unexpectedly reunites him with his long-time crush Eliza (Melissa Fumero), who's recently come back to work for him. Will this battle to preserve the past be the push Timmy needs to step into the present? His employees can only hope so.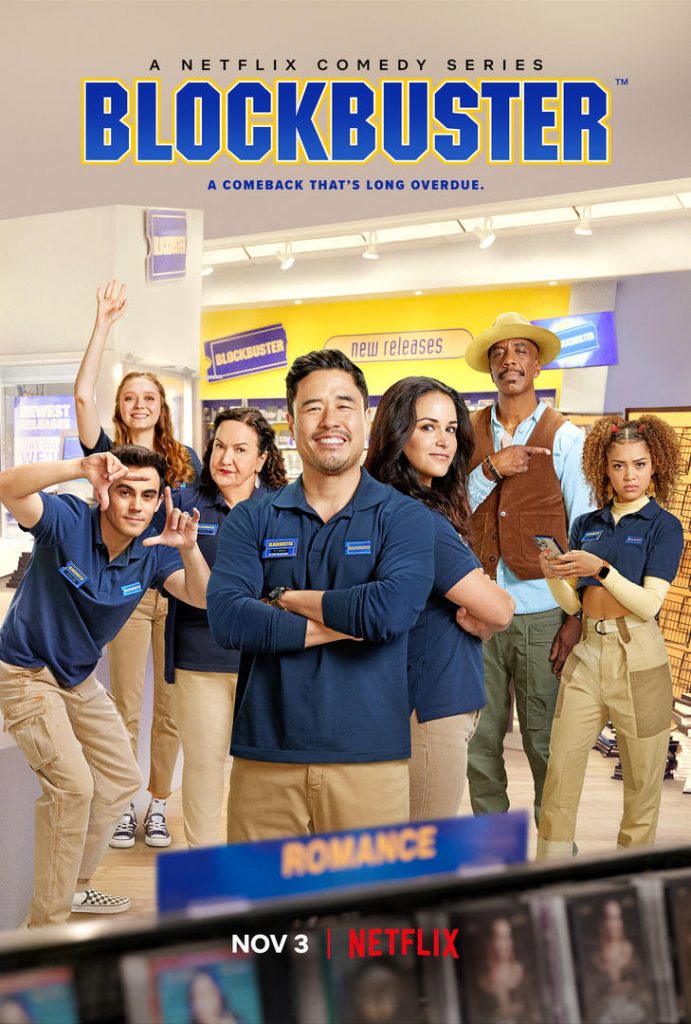 WE WANT TO HEAR FROM YOU
Sound off and tell us what you think! Are you excited about the new series, Blockbuster, coming to Netflix? Also, when is the last time you were in a video store? That Hashtag Show wants to hear from you.
You can tell us your thoughts by leaving a comment below. You can also find me on Twitter at TheIndianaSlone. Be sure to stay up to date on all your Pop Culture and Entertainment news by following us at ThatHashtagShow.com.
KEEP READING