Are you looking for new releases in Film or Television to watch this weekend of July 8Tth!? Well, THS has you covered in our weekly series! So, make sure to come back each week as we compile all of our recommendations for you to check out on your days off.
However, I wanted to break down this list and make it a little more personal. Kind of like when you walk into a book store and see the wall of employee recommendations. So, I'll be breaking down this list as to what we at THS are watching, not necessarily every single thing releasing.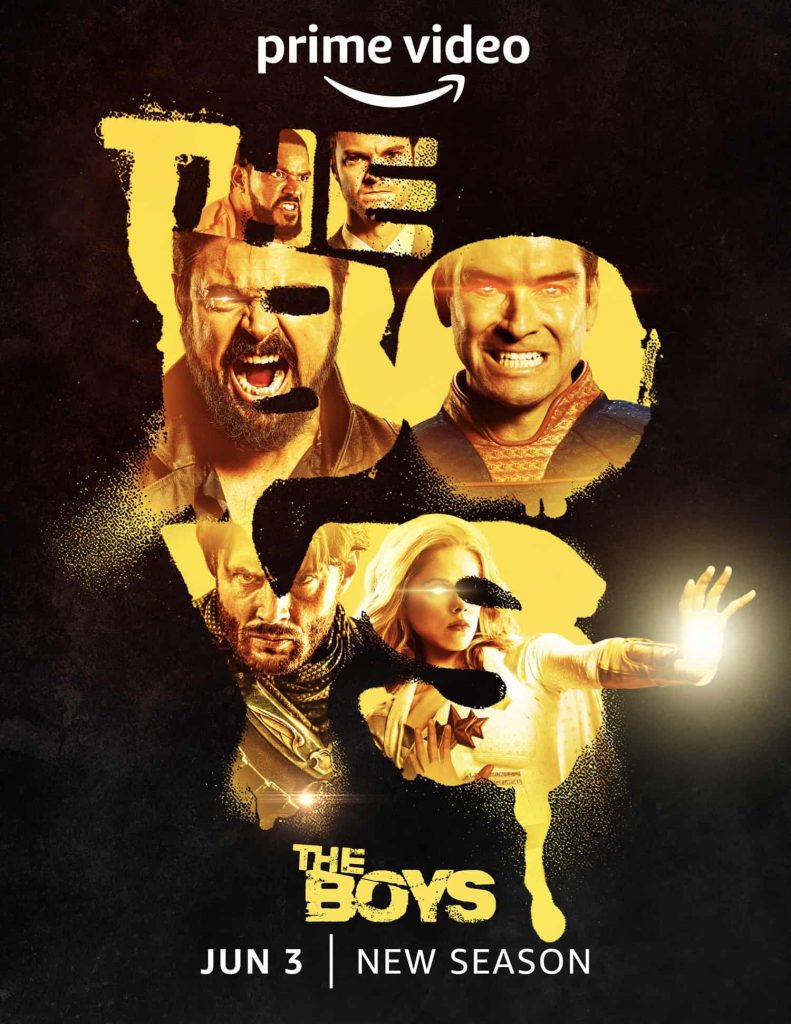 JESSICA'S WATCHING
I'm heading to the theater for Thor: Love and Thunder and streaming The Sea Beast and Boo, Bitch on Netflix. I also just finished a re-watch of the Harley Quinn series in anticipation of season 3 dropping later this month, and it made me want more DC animation. So I think I'll stream some Batman: The Animated Series on HBO Max too.
SHAWN'S WATCHING
This weekend, it's all about rainbows, sunshine and Thor: Love and Thunder for me! And after that, I'll be finishing up binging Season 1 of the HBO Max Original Series Julia, which is a welcome sweet retreat from all of the nonsense going on in the real world right now
SARAH'S WATCHING
I'm am Binging my new favorite summer series, Maggie on Hulu! Next, heading to Netflix to watch Lana Condor's new series, Boot Bitch! Then of course going to see Thor: Love and Thunder in theaters!
TRAVIS IS WATCHING
I'll be watching whatever mayhem occurs in the finale of The Boys on Prime Video. I will also be catching the latest episode of Dark Winds on AMC and of course heading out to the theater for Thor: Love and Thunder.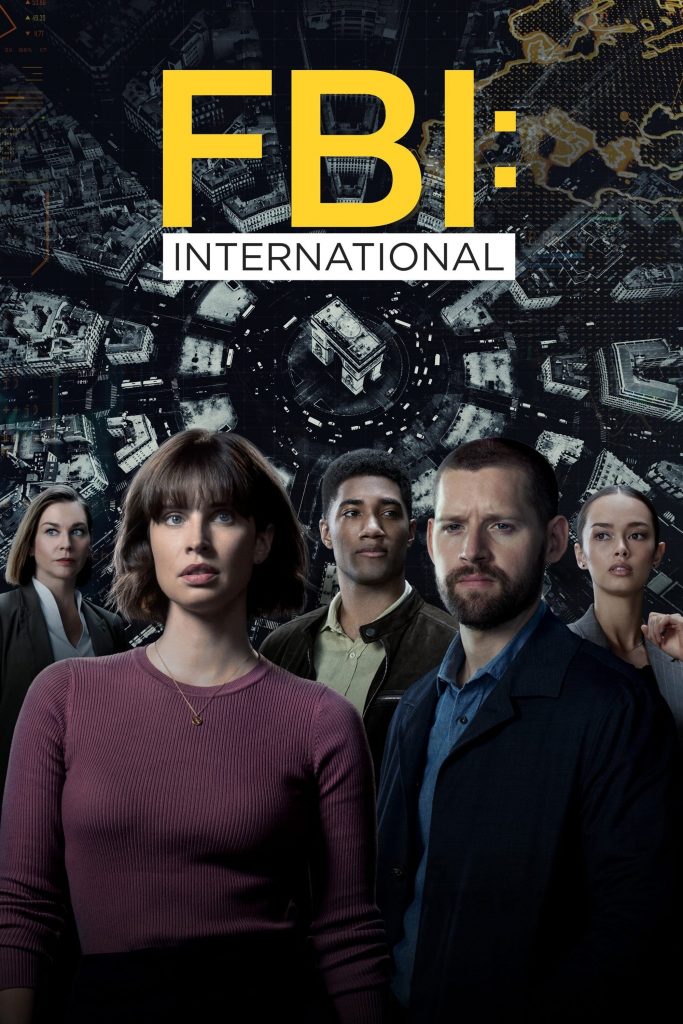 LAURA'S WATCHING
I'm going to watch Thor this weekend. Then binge The Bear on Hulu, as well as some of The Unxplained with William Shatner on Netflix!
TOM'S WATCHING
I'm rewatching Bloodline of The Grid Episode 2 on YouTube. As well as, Only Murders in the Building season 2 & The Orville on Hulu. Then, capping it off with Thor Love and Thunder in theaters.
BRIAN'S WATCHING
I'll be watching the new episode of Ms. Marvel on Disney+ as per usual.
BENJY'S WATCHING
I'm watching Komi Can't Communicate on Netflix. I heard from a friend that it is a good romcom anime, as well as a good depiction of social anxiety at work.
KAT'S WATCHING
I'm going to be watching the F1's Austrian Grand Prix on ESPN!
GREG'S WATCHING
I'm watching Thor: Love and Thunder tonight and will be at the Chicago Fan Expo this weekend. I'm also finally going to start the new season of The Umbrella Academy.
JJ'S WATCHING
THOR!
DARRYL'S WATCHING
Hello people. I'll be continuing to watch FBI: International on CBS:All Access, Star Trek: Strange New Worlds on Paramount+, as well as Money Heist: Korea Joint Economic Area streaming on Netflix!
NEW RELEASES – WHAT ELSE YOU CAN WATCH THIS WEEKEND!
NEW IN THEATERS JULY 8TH!
Thor: Love and Thunder
The film finds Thor (Chris Hemsworth) on a journey, unlike anything he's ever faced – a quest for inner peace. But his retirement is interrupted by a galactic killer known as Gorr the God Butcher (Christian Bale), who seeks the extinction of the gods. To combat the threat, Thor enlists the help of King Valkyrie (Tessa Thompson), Korg (Taika Waititi), and ex-girlfriend Jane Foster (Natalie Portman), who – to Thor's surprise – inexplicably wields his magical hammer, Mjolnir, as the Mighty Thor. Together, they embark upon a harrowing cosmic adventure to uncover the mystery of the God Butcher's vengeance and stop him before it's too late.
Dreaming Walls: Inside the Chelsea Hotel
The legendary Chelsea Hotel, an icon of 1960s counterculture and a haven for famous artists and intellectuals including Patti Smith, Janis Joplin, and the superstars of Warhol's Factory, is under renovation. Soon it will reopen to the public as one of New York's most fashionable luxury hotels. Dozens of long-term residents, most in their later years, have lived amidst the scaffolding and constant construction for close to a decade. Against this chaotic backdrop, Dreaming Walls takes us through the hotel's storied halls, exploring its living body and the bohemian origins that contributed to its mythical stature. Its residents and the walls themselves now face a turning point in their common history.
NEW ON PARAMOUNT+ JULY 8TH!!
STAY TUNED FOR NEXT WEEK
NEW ON HBOMAX JULY 8TH!!
The Anarchists, Limited Documentary Series Premiere
When Anarchists, BitCoin, and pursuit of freedom collide – there's more to the story than meets the eye 👁 #TheAnarchistsHBO premieres July 10 at 10 pm ET/PT on HBO and HBO Max
NEW ON DISNEY+ JULY 8TH!!
The Wonderful Summer Of Mickey Mouse
Mickey Mouse and his friends each recall the wild events leading up to the Annual Summer Fireworks Spectacular from their point of view.
Marvel Studios Assembled: The Making of Doctor Strange in the Multiverse of Madness
Join visionary director Sam Raimi and the cast of the film as they recount their experiences bringing Marvel's darkest story to life. From world-building to universe-building, hear first-hand accounts from the cast and crew on what it took to design, create and make each universe unique and believable. Discover all this and more in Assembled: The Making of Doctor Strange In The Multiverse of Madness.
SHARK FEST BEGINS
NatGeo's biggest SharkFest ever begins streaming 10 July on #DisneyPlusSG! Are you ready to dive in? #Sharkfest
NEW ON NETFLIX JULY 8TH!!
Hello, Goodbye, and Everything In Between
After making a pact that they would break up before college, Clare and Aidan find themselves retracing the steps of their relationship on their last evening as a couple. The epic date leads them to familiar landmarks, and unexpected places, and causes them to question whether high school love is meant to last.
Girl in the Picture
A young mother's mysterious death and her son's subsequent kidnapping blow open a decades-long mystery about the woman's true identity and the murderous federal fugitive at the center of it all.
The Sea Beast
In an era when terrifying beasts roamed the seas, monster hunters were celebrated heroes – and none were more beloved than the great Jacob Holland. But when young Maisie Brumble stows away on his fabled ship, he's saddled with an unexpected ally. Together they embark on an epic journey into uncharted waters and make history.
Vinland Saga (Season 1)
The first season of the adventure anime series from Wit Studio was directed by Shūhei Yabuta.
BOO, BITCH
Limited series starring Lana Condor who plays a high-school senior who finds out she's a ghost.
How to Build a Sex Room (Season 1)
Couples looking for more spice in the bedroom hire luxury interior designer Melanie Rose to create stylish spaces where they can carry out any fantasy they wish. You've seen kitchen renovations, you've seen bathroom transformations, but you've never seen anything quite like this!
NEW ON HULU JULY 8TH!!
Maggie: Complete Season 1
It's hard enough being a young, single woman in the world today – it's harder when you also happen to be a psychic. Maggie has true psychic abilities, meaning she regularly sees the future of her friends, parents, clients, and random strangers on the street. But when she begins to see glimpses of her own destiny at the same time that she meets an unexpected guy, her life gets even more comedically complicated. Can you let yourself fall in love when you think you know how it ends? She probably should have seen this coming…Rebecca Rittenhouse stars as Maggie. Stream all episodes on July 6, only on Hulu.
NEW ON PEACOCK JULY 8TH!!
Check back next week!
NEW ON APPLETV+ JULY 1ST!!
Black Bird (Limited Series)
When serving time, you'll do anything for a chance at freedom — even if that means facing a suspected killer. Black Bird arrives July 8 on Apple TV+
NEW ON PRIME VIDEO JULY 1ST!!
CHECK BACK NEXT WEEK
KEEP READING