As it turns, it won't be long before we get to see the Straw Hat Pirates' latest adventure in One Piece Film: Red. Not if Crunchyroll has anything to say about it.
A Very Red Fall Inbound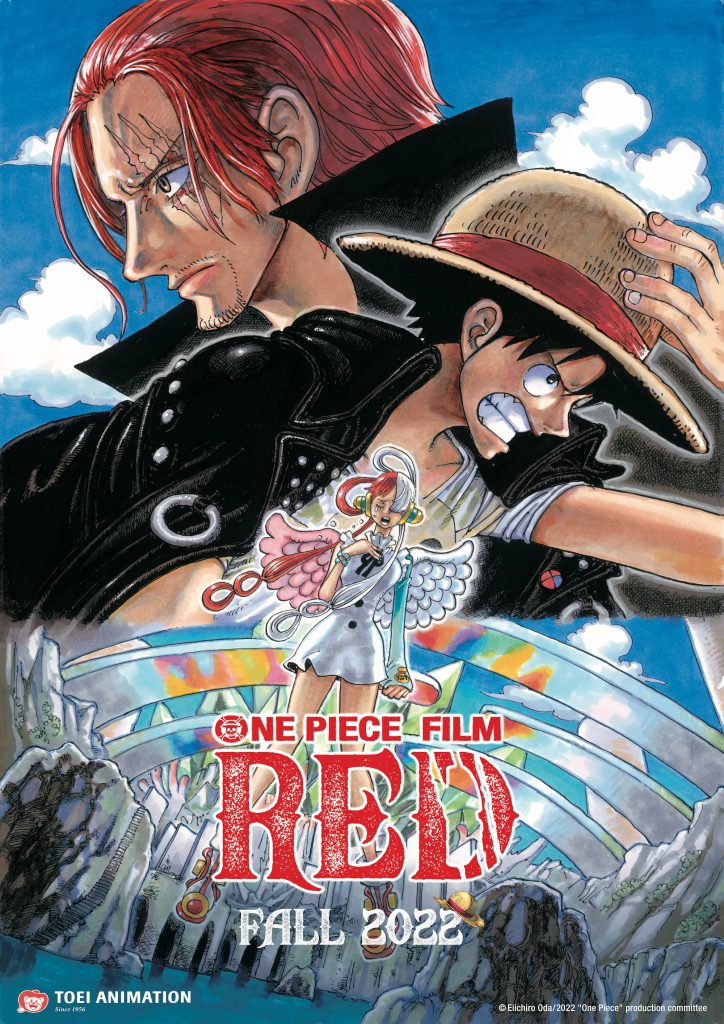 Crunchyroll and Toei Animation are proud to announce that they are officially bringing One Piece Film: Red to theaters in Fall 2022. Currently though, this release window is only for select countries. These select countries current consist of the US, Canada, Australia, and New Zealand. If you live anywhere else, you might have to wait a bit before seeing this anime film. Hopefully, either Crunchyroll or Toei will have that release window info for us soon.
"We're excited to bring One Piece Film Red to theaters around the world this fall, which actually coincides with the 23rd anniversary of the One Piece franchise. This new film from creator Eiichiro Oda will truly captivate fans in a thrilling new adventure with the Straws Hats that features the debut of Uta – a mysterious new character in the world of One Piece."

Masayuki Endo, President and CEO of Toei Animation Inc.
More details about One Piece Film: Red will appear at Anime Expo 2022. If you want to find out more about this latest addition to the One Piece anime film series, then check it out starting on July 2, 2022. If you can't attend in person (or can't afford it), then you can check out the daily recaps on YouTube and social media sites.
One Piece Film: Red ~ Details
One Piece Film: Red is the 15th anime film in the One Piece anime film series. Said anime film series is part of the anime adaptation of the manga of the same name by Eiichiro Oda. This particular anime film features Gorō Taniguchi as the director, with Eiichiro Oda himself as the executive producer, character designer, and script reviewer. In fact, this is apparently the most active Oda has ever been part of any One Piece anime film. Lastly, Toei Animation is producing and distributing this anime film.
As for what One Piece Film: Red is about? Well, Crunchyroll and Toei Animation have an official synopsis for us today. Check it out below:
"Uta —the most beloved singer in the world. Renowned for concealing her own identity when performing, her voice has come to be described as "otherworldly." Now, for the first time ever, Uta will herself to the world at a live concert. As the venue fills with all kinds of Uta fans —excited pirates, the Navy watching closely, and the Straw Hats led by Luffy who simply came to enjoy her sonorous performance —the voice that the whole world has been waiting for is about to resound. The story begins with the shocking fact that she is Shanks' daughter."
Source: Crunchyroll News