FOR THOSE OF YOU WHO HAVE YET TO SEE THE MAN FROM TORONTO, THIS IS A NON-SPOILER REVIEW.
Netflix's The Man from Toronto is the type of film that really sells itself on its stars alone. Without Kevin Hart and Woody Harrelson in the lead roles, this probably would have ended up somewhere at the bottom of a bargain bin… rather than a major title on the streaming platform. But, because these leads are so likeable, it ends up being a rollicking good time, albeit a wholly forgettable one.
WHAT IS THE MAN FROM TORONTO ALL ABOUT?
Kevin Hart stars as Teddy Jackson, a simple man from Yorktown trying to get his no-contact boxing business off the ground and who can't seem to do anything right.  Woody Harrelson stars as a vicious hitman, our titular Man from Toronto.  How do these two men's paths cross?  On a vacation for Teddy's wife's birthday, our lead hero gets his Air BnB to address wrong and ends right smack dab in the middle of a bloody interrogation that our hitman was supposed to be conducting.  A case of mistaken identities, leads our two protagonists to work together on one last job before The Man from Toronto retires his gun.
HOW ARE THE ACTION SCENES?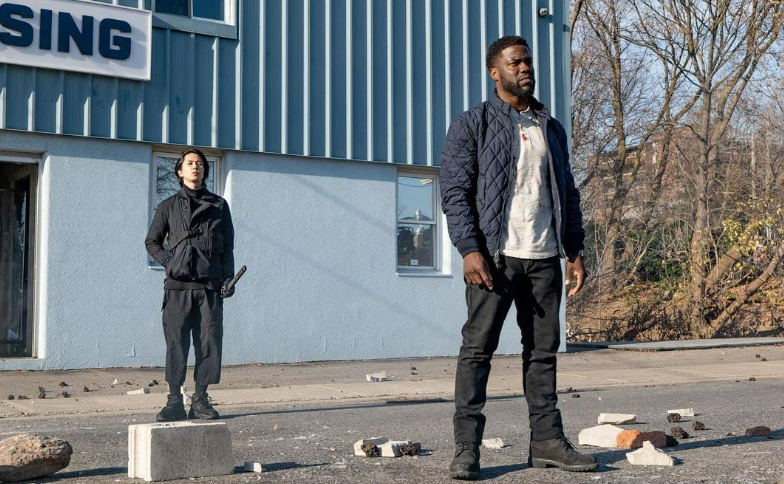 Director Patrick Hughes who helmed The Expendables 3 and The Hitman's Bodyguard (as well as its lazy sequel), has honestly never much impressed me.  It seems as if he relies solely on his actors to carry his films, and in all of his movies, the action scenes feel bland and lack any sort of creativity.  So, I was pleasantly surprised when he came out swinging, with energetic and kinetic action set pieces in The Man From Toronto.  There are still excessive amounts of gunfire and explosions that could make anyone feel numb, but he seems to have put a lot of care into his hand-to-hand combat scenes… This all leads up to one of the better action climaxes, I've seen all year.  
DO WOODY HARRELSON AND KEVIN HART ELEVATE THE MATERIAL?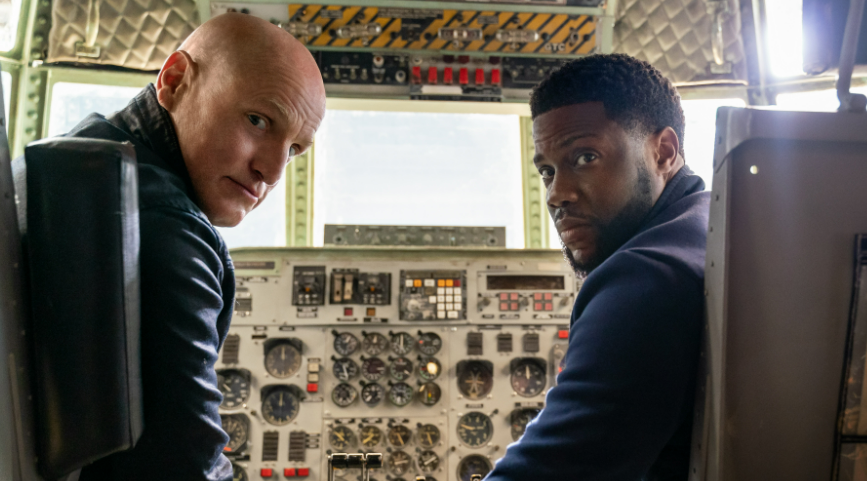 But, we are all here to see odd-couple Woody Harrelson and Kevin Hart do their thing… and they are both at the top of their game here.  They both are taking carbon copies of characters they've played in films past, heightening these caricatures in every way and having a blast doing it.  Hart is absolutely hilarious and really elevates the somewhat mediocre material to another level.  And his chemistry with Harrelson is fantastic.  They create a sweet little bromance throughout the (admittedly too long) 110-minute runtime, that had me grinning from ear-to-ear.  
HOW DOES THIS COMPARE TO THE HITMAN'S BODYGUARD?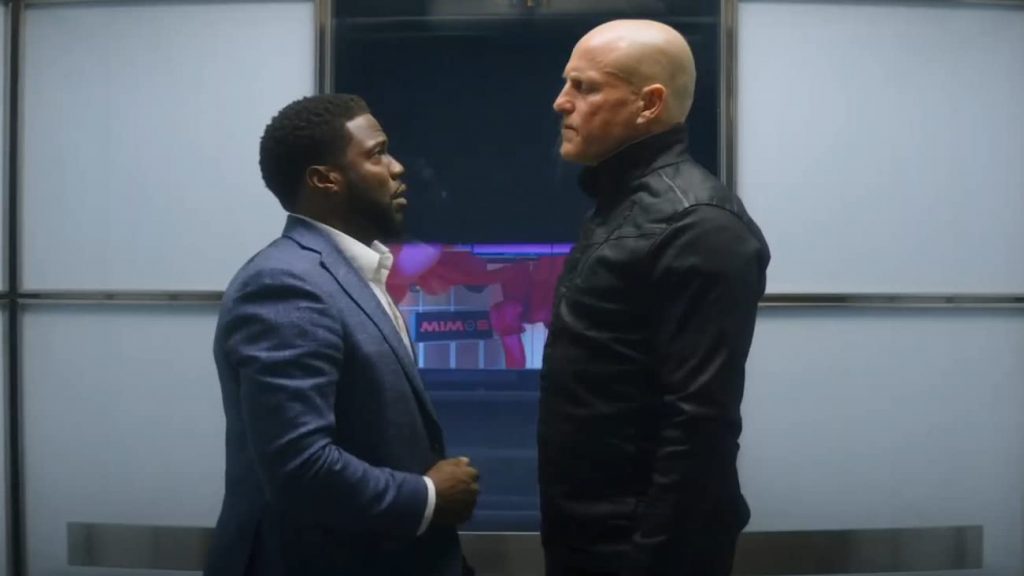 I would say that The Man from Toronto is right in line with Hughes' first Bodyguard film, and it mirrors it in pretty much every way… that you could honestly call it a spiritual successor.  It takes two beloved actors who you would never even think of headlining a film together, throws in some slapstick comedy and bombastic action, and takes full advantage of these performers' talents, straight to the bank.  And obviously, it worked for Hughes with Bodyguard, so I would see why he has stuck so shamelessly to the formula here.  Unfortunately, they've decided to go with a PG-13 rating with Man from Toronto and I think that does hold this film back considerably.  Allowing these two to fully let loose and let them run buck-wild with a hard-R would have really made this something more memorable.
This isn't going to be the best action film or the best comedy of the year… but, it's not trying to be.  What it will do, is entertain the hell out of you for nearly two hours and then you will probably forget about it immediately.  But, I was expecting a whole lot worse, especially with Netflix's shaky track record with this genre… so, I will take it.
The Man From Toronto will be Streaming on Netflix on June 24th, 2022.
For more Reviews make sure to Stay Tuned to That Hashtag Show!