Uncle from Another World is a rather…unique take on the isekai genre of anime. Indeed, it's probably the most unique take on the genre I've ever heard of, which is likely why Netflix will stream it. To hype it up, they've even just released a new trailer for it. Check it out below:
When Isekai Gets Deconstructed?
Netflix teases us about their newest anime acquisition Uncle from Another World with that official trailer on YouTube above. The trailer also reveals this isekai anime's unique premise. Apparently, our isekai hero is not the main character of the anime, but rather is the deuteragonist. Our true main character is the isekai hero's nephew who's witness to his uncle's awakening after 17 years in a coma. The first thing that comes out of the guy's mouth? A stream of words that sounds like gibberish, but also sounds like an alien language. Now, the nephew would logically think his uncle had gone nuts, but as it turns out, he has magic to back up his gibberish. And thus begins their adventures together, trying to make money off of that magic.
As for when we'll get to see what Uncle from Another World is about? Unfortunately, Netflix has not provided even a hint of a release date for this anime. The closest thing they have is a "Coming soon" at the end of the trailer, which really doesn't tell us much. I guess we'll just have to wait for official word from Netflix for this info later. Probably not 17 years like that nephew did, but let's not jinx ourselves. In the meantime, enjoy the key art from Netflix's Twitter account and more details about this anime below.
Uncle from Another World: Details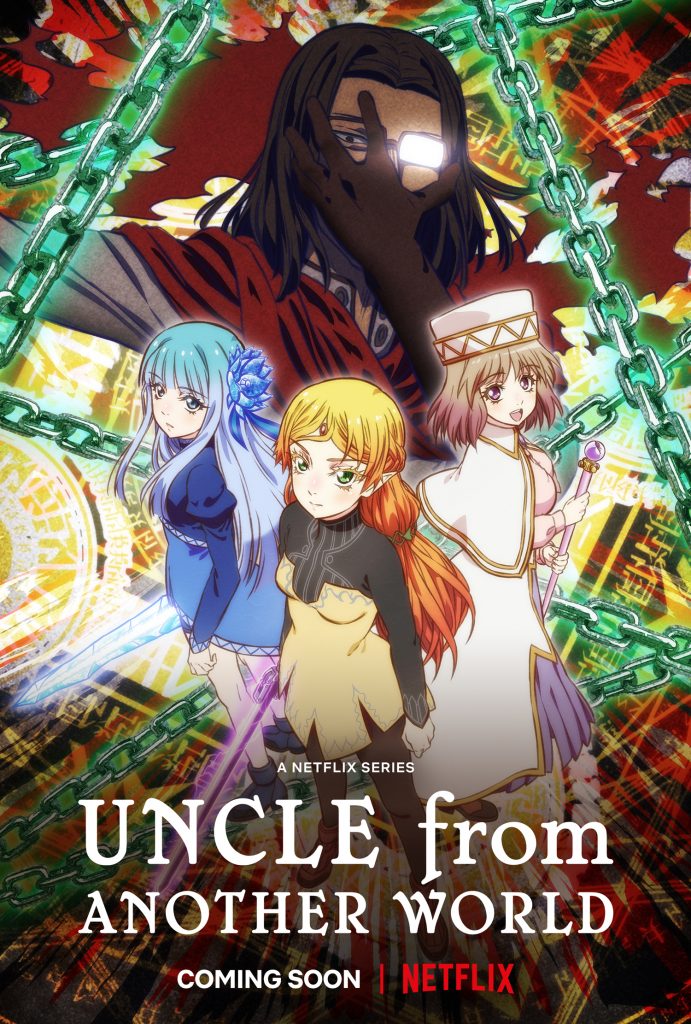 Uncle from Another World is the anime adaptation of the isekai comedy manga of the same name by a mangaka with the rather creative and lengthy pen name Hotondoshindeiru (Japanese for "Mostly Dead"). AtelierPontdarc is the rather unknown animation studio behind this anime. Shigeki Kawai is the director, with Kenta Ihara as the writer and Kenichiro Suehiro as the composer for the music. Lastly, Netflix licensed this anime for its impending NA release.
As for what Uncle from Another World is about? Well, that official trailer from Netflix has a rather lengthy synopsis for us in the video description. Check it out below:
"Autumn 2017…
Hit by a truck when he was 17 years old, Takafumi's uncle suddenly awakens from a coma that lasted 17 years. When Takafumi visits him in the hospital, he sees his uncle muttering nonsense, declaring that he has returned from another world named "GRAN-BAHAMAL."

…Clearly, his uncle has lost his marbles.

Takafumi is lost for words, but his uncle proves his claims of being in another dimension by using some magic. Deciding to use his uncle's powers to earn a living, and with no other relatives to call upon, Takafumi takes him in and they begin to share an apartment together.

While living with his uncle, Takafumi learns of his fantastical adventures and his boundless love of SEGA video games. But at times, his uncle's lonely and cruel experiences fill Takafumi with both joy and sadness.

Two men of different generations work hard to be video content creators in this new and exciting otherwordly comedy set in a corner of an apartment complex!
Source: Netflix Anime YouTube, Twitter