Say what you will about My Hero Academia, but you can't deny that this is an anime series that has gone mainstream. It might now be easier to count who hasn't heard of the anime adaptation of the manga of the same name by Kohei Horikoshi (Barrage). Thus, you can perfectly explain why this anime making an appearance at New York Comic Con 2023 (NYCC 2023) is such a big deal. Even moreso when we're going to get an "all-new original episode" of the anime there. Don't believe me? Then let's find out more about this new episode below, shall we?
My Hero Academia at NYCC 2023: Details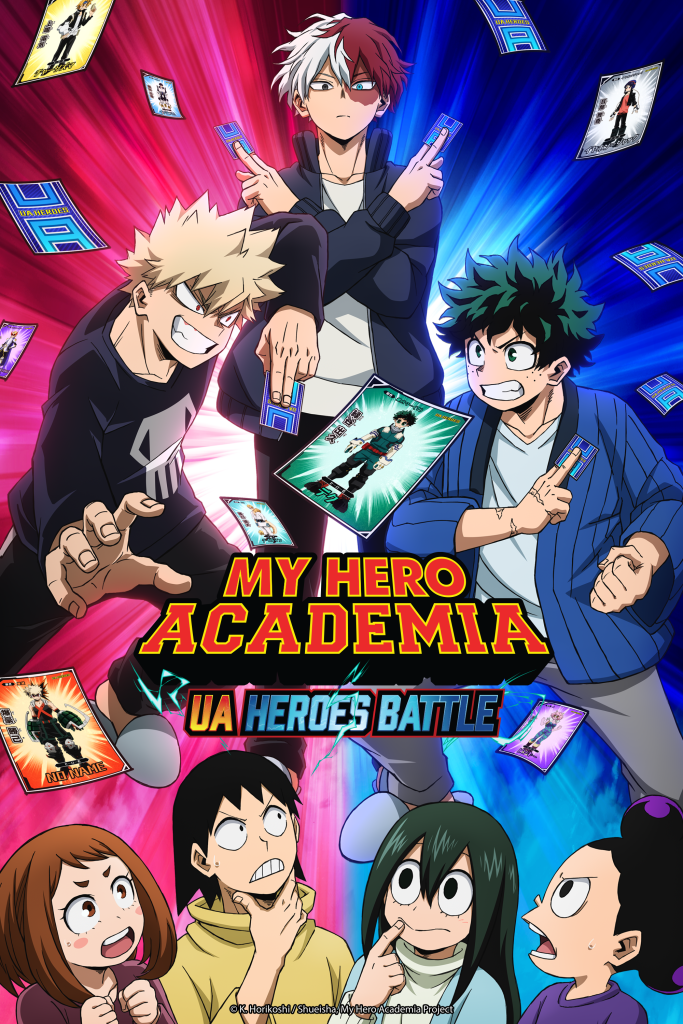 Crunchyroll is proud to announce that at NYCC 2023, they will premiere an "all-new original episode" of My Hero Academia season 6. As Crunchyroll states, this is an entirely new episode unique to the anime. This isn't a part of Kohei Horikoshi's manga, but it's a nice addition that studio Bones (Fullmetal Alchemist, Mob Psycho 100, Bungo Stray Dogs) is adding in. This episode will feature the non-indicative title of "UA HEROES BATTLE", and will make its first premiere in English dub. What will it be about, you might ask? Well, Crunchyroll has an official synopsis for this original episode for us to peruse today. You can check it out below:
The third year, Mirio Togata, pays a visit to the students of Class 1-A, who are bored because they are not allowed to go outside. He brings them a card game called U.A. Heroes Battle that the support course made. This game, where players can use cards of various U.A. students, is tough, just like U.A. itself. Who will win the card battle?!
My Hero Academia season 6 "UA HEROES BATTLE" will make its premiere on Friday, October 13 at 5:00 PM (ET) at the Empire Stage for all badge holders attending NYCC 2023. Plus, to celebrate the occasion, Crunchyroll will also be giving away limited edition character cards based on the in-episode game at the screening. They're even compatible with the My Hero Academia Collectible Card Game, so you might want to check them out.
And just in case you have no idea what I'm talking about: you can watch all episodes of My Hero Academia on Crunchyroll.