You know how My Hero Academia is one of the most popular modern anime series around, right? And you know how Netflix has been busy funding live-action adaptations of popular anime series (including that live-action Cowboy Bebop adaptation), right? Well, when you put those 2 together, Netflix giving Deku's adventure a live-action adaptation isn't that much of a surprise. In fact, I'm more surprised that it didn't happen sooner.
My Live Action Academia?!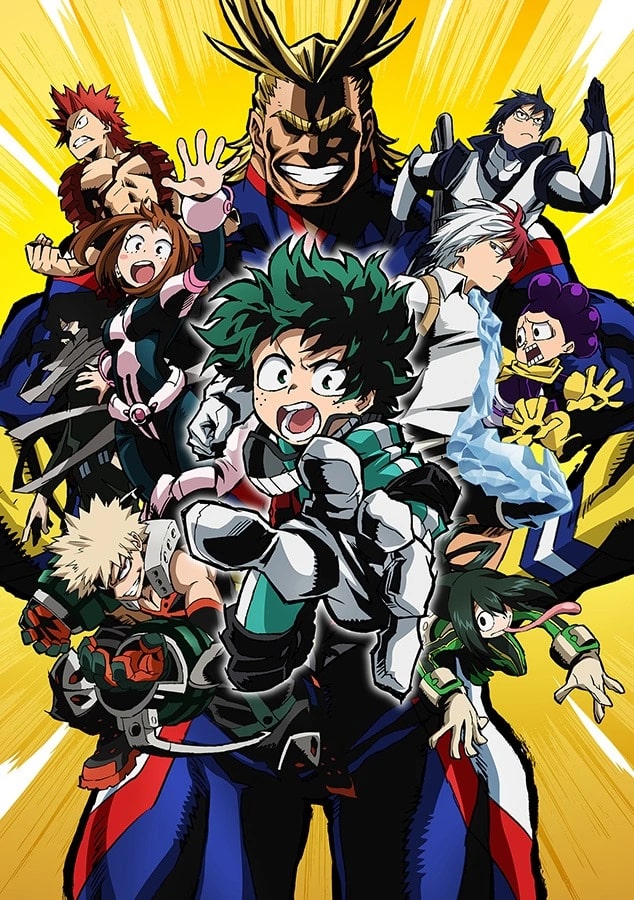 The Hollywood Reporter has just reported that Netflix has agreed to fund a live-action adaptation of My Hero Academia. According to them, Legendary Entertainment will be the studio producing this live-action adaptation of the anime adaptation of the manga of the same name by Kohei Horikoshi, apparently after 4 years of doing nothing but sitting on the rights to the anime after they bought it back in October 2018. This is the same studio that brought us the MonsterVerse franchise, the Jurassic World trilogy (save for Jurassic World Dominion), and even the 2021 adaptation of Dune by Denis Villeneuve. With that kind of filmography in mind, I think we can at least expect a decent film out of this. Or at the very least, a film with good CGI action scenes.
My Hero Academia Live-Action Adaptation: Other Details
We do have some other details of this live-action My Hero Academia adaptation though. Apparently, Shinsuke Sato will be the director of this live-action adaptation, as well as an executive producer. If you're a fan of live-action anime adaptations like Library Wars, Death Note, and Bleach; then you might recognize this guy's name. He's done quite a few of them. Many of them with mixed receptions, admittedly. His recent Bleach live-action adaptation though did get a positive reception, so there might be hope for this My Hero Academia adaptation.
In addition, Joby Harold will be the screenwriter for this My Hero Academia live-action adaptation. His own writing experience includes Army of the Dead and the Obi-Wan Kenobi Disney+ series. Both of them got positive reception (even though the writing was criticized a few times), so that's a good sign there as well.
Unfortunately, that's all we know about this My Hero Academia live-action adaptation for the moment. It's so early in production that we don't even have a cast for it. We certainly don't even have a release window for you all yet either. So tune back in later to THS to find that out when we do. In the meantime though, you can watch the anime on Crunchyroll or Hulu to catch up on the story.
Source: The Hollywood Reporter
Keep Reading: