Captain America 4, formerly titled Captain America: New World Order has been going on for about a month now. In that time, we actually haven't had very many set photos or secrets leaked out, until now. They're filming outside the confines of soundstages, so people can snap some photos and videos of none other than WWE's Seth Rollins. He hasn't been officially announced, but there's some smoke to this because WWE did something unusual at their recent TV tapings. They taped two shows back to back to accommodate Rollins being on set for the film.
Rollins is one of the most popular and decorated WWE Superstars of the modern era. He's been in the biggest stable in modern WWE history in The Shield, he's part of one of the most shocking WrestleMania moments ever when he cashed in Money in the Bank on Brock Lesnar and Roman Reigns, and now he's up for the WWE World Heavyweight Championship in a couple of weeks.
His role in Captain America 4 will be his first major role in a feature film. He previously starred in Sharknado as well.
His Role Is Veiled In Secrecy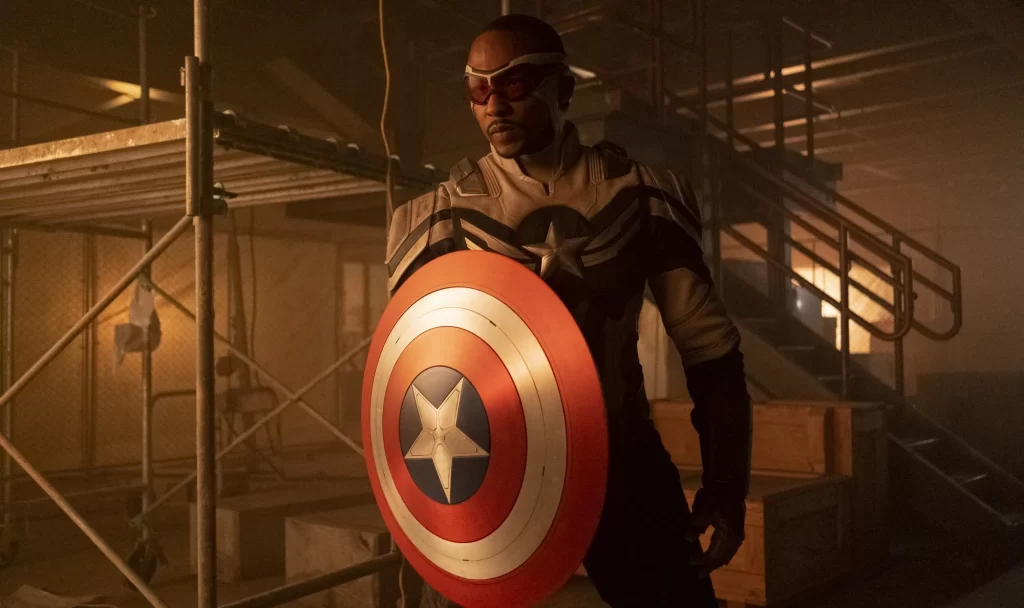 The plot and details about Captain America 4 are under wraps, but it's speculated that Rollins could be part of the Serpent Society. They're a group of supervillains who appear in the Captain America comics. His attire matches that of the Society, so that's probably what he's playing.
Seth Rollins isn't the only WWE Superstar that Marvel has used or almost used in the past. There were reports that Becky Lynch could be up for multiple roles in the past for Marvel. One role that almost came to fruition was Damian Priest in Black Panther: Wakanda Forever. He was set to play Attuma in that film, but scheduling didn't allow for it. Alex Livinalli ended up with the role in the finished film.
Captain America 4 was formerly known as Captain America: New World Order, but it'll be seeing a title change. It stars Anthony Mackie as Captain America. It'll also see the debut of Harrison Ford as Thaddeus Ross, taking over for the late William Hurt. The movie is directed Julius Onah and written by Dalan Musson and Malcolm Spellman. Aside from Tyler, Mackie, and Ford, Captain America 4 also features Sebastian Stan, Tim Blake Nelson, Carl Lumbly, Danny Ramirez, Shira Haas, and Xosha Roquemore.
It's set to premiere in theaters on May 3rd, 2024.
For more on Marvel, make sure to check back to That Hashtag Show.
Keep Reading: