The Prime Video series A League of Their Own has been renewed for a second installment. However, instead of a full second season order the show will return as a 4 episodes limited series. I absolutely LOVED this series. So, this news makes me happy, but I also wish we were getting more.
A League of Their Own is inspired by the Penny Marshall film of the same name. However, the series focuses on other stories from women of the All-American Girls Professional Baseball League. Maybelle Blair, a 95-year-old original All-American Girls Professional Baseball League (AAGPBL) player, will be a consultant for the limited series. Maybelle continues to campaign for donations for The International Women's Baseball Center (IWBC).
"We're deeply proud of the work that Abbi, Will, the cast, and crew have done reimagining A League of Their Own which has produced an incredibly loyal fan base as well as achieved numerous, well-deserved recognitions and accolades," said Vernon Sanders, head of television, Amazon and MGM Studios.

"After hearing what Abbi, Will, and the writing team have planned for the new story within this wonderful series, we are excited for our fans to see what comes next."
MORE ABOUT A LEAGUE OF THEIR OWN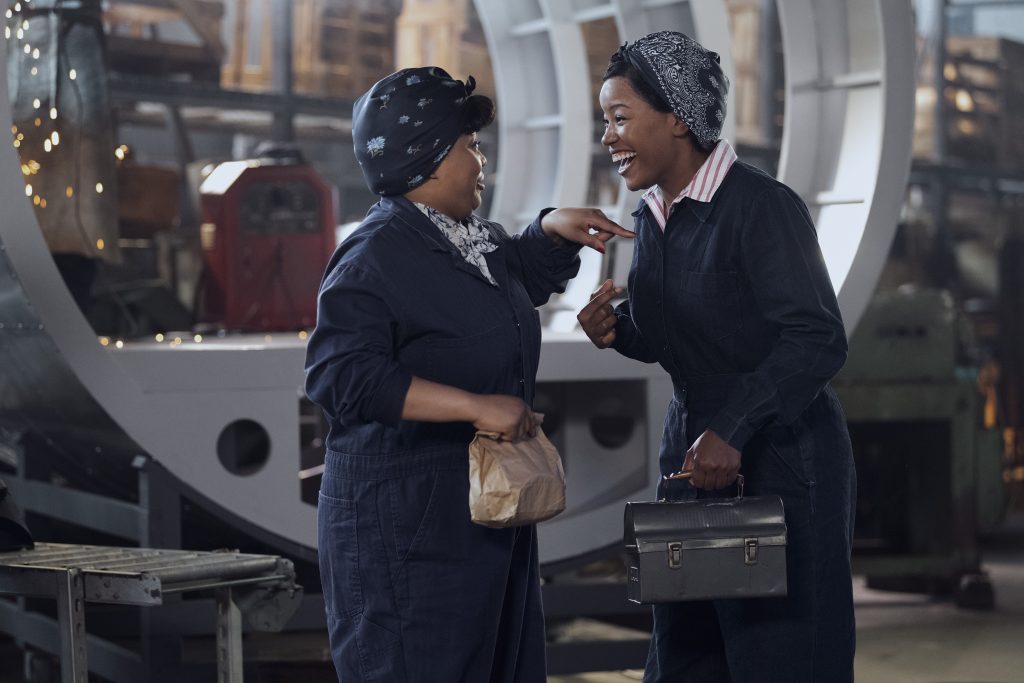 Unlike the film, the A League of Their Own series is able to take a deeper look at issues surrounding race and sexuality. We get to see players navigate this world while also forging their own paths both on and off the field.
The first season of A League of Their Own received the GLAAD Media Award for Outstanding New TV Series. It was also presented with the National Visibility Award by The Human Rights Campaign (HRC). Additionally, the series has been recognized by a number of organizations including nominations from the Film Independent Spirit Awards, the NAACP Image Awards, and the Queerties.
"Making this show and seeing the impact it has had in the world has been an incredible joy," said Will Graham and Abbi Jacobson.

"While obviously we were hoping for eleven seasons, we're grateful to be able to continue to tell the story of these characters and this world."
A League of Their Own is from Amazon Studios and Sony Pictures Television in association with Field Trip Productions. The series is co-created and executive produced by Will Graham and Abbi Jacobson. Field Trip's Hailey Wierengo and Desta Tedros Reff also serve as executive producers. Jamie Babbit also serves as executive producer. Based on the motion picture Screenplay by Lowell Ganz & Babaloo Mandel.  Based on a story by Kim Wilson & Kelly Candaele.