"Don't forget to never grow up", and thanks to Loungefly and Paul Frank you can do that. Today Loungefly and Paul Frank announced their new partnership and on top of that, they also revealed a new Lifestyle Collection. To celebrate Loungefly will host a fan event at Sugar 'n Spice, Sunday, February 12, 2023. This new collection will be available in February of 2023. You can check out the official announcement below.
LOUNGEFLY AND PAUL FRANK ANNOUNCE PARTNERSHIP AND UNVEIL NEW LIFESTYLE COLLECTION
Loungefly, the fan-forward lifestyle brand from Funko, has announced its new partnership with Paul Frank® with a new collection featuring beloved characters from the iconic brand, including Julius® the Monkey, coming in 2023. In celebration of the launch, a fan activation will be hosted on Balboa Island in Newport Beach, Calif.
Available in February 2023, the highly anticipated collaboration blends Loungefly's signature styles with the pop-culture icon's nostalgic bright colors and quirky design. Featuring Julius® the Monkey, the very first collection includes a mini backpack (MSRP: $80), crossbody bag (MSRP: $60) and zip around wallet (MSRP: $40). All items will be exclusively available on Loungefly.com.
To celebrate the collection's launch, Loungefly will host a one-of-a-kind fan event at Sugar 'n Spice, the original frozen banana stand on Balboa Island in Newport Beach on Sunday, February 12, 2023. Additional details about the event will be announced at a later date.
Loungefly intricately designs backpacks, wallets, totes and crossbody bags, apparel, collectible enamel pins and additional accessories to tell wearable stories inspired by the most beloved properties in the world. Crafted with care and precision – leaving no detail overlooked – fans find value in every stitch as bag zippers to custom linings showcase their authentic passion for the fandom that they proudly wear.
"The Paul Frank brand began with custom wallets made in Huntington Beach, California. The Loungefly collection is reminiscent of those early collectibles – bold, playful and covetable," said Paul Frank Global Brand Manager, Michael Puglisi.
Visit Loungefly.com to get notified when the Paul Frank® Collection launches. Follow @Loungefly on Facebook, Instagram, Twitter, and Tik Tok for additional updates on product launches and events.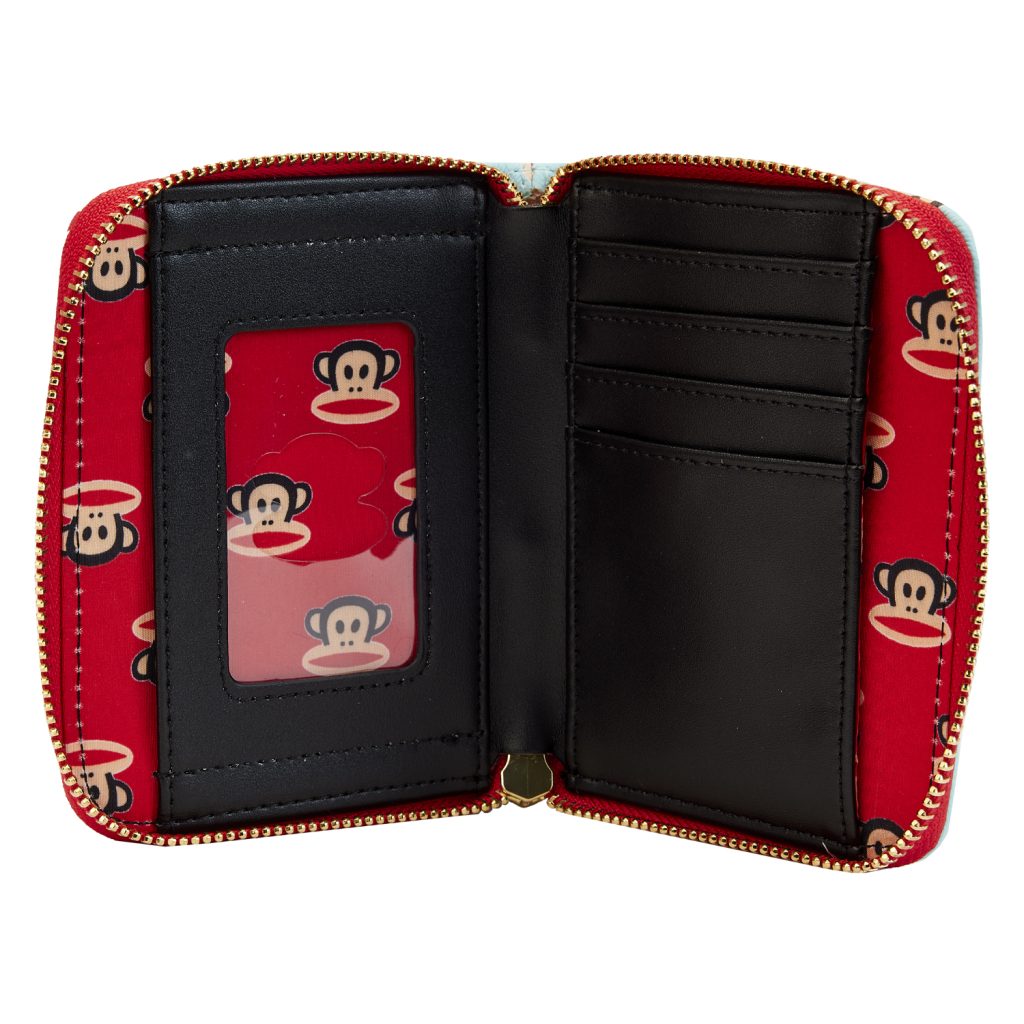 We Want To Hear From You
Are you excited about this new partnership between Loungefly and Paul Frank? Is this a must-have for your collection? Also, we must know, what is your favorite bag currently in your collection? That Hashtag Show wants to hear from you.
You can tell us your thoughts by leaving a comment below or hitting me up at NerdyVet574. You can also join me on That Hashtag Show Facebook page to chat about all the collectibles news. Also, make sure to stay up to date on all the Pop Culture news by following us at ThatHashtagShow.com.
Source: Loungefly
SEE ALSO: