[Spoiler-free review] If you're fan of Westworld, and are able to keep track of its idiosyncrasies and converging/diverging timelines, then buckle up. Producers Jonathan Nolan and Lisa Joy are back at it, this time with Amazon Studios' mind-bending, dystopian thriller The Peripheral. Based on William Gibson's novel of the same name, the show follows Flynn Fisher (Chloe Grace Moretz) as she learns that what she thought was a game turns into something far more real, and dangerous.
Here's the official synopsis for The Peripheral from Amazon Prime Video:
Stuck in a small Appalachian town, a young woman's only escape from the daily grind is playing advanced video games. She is such a good player that a company sends her a new video game system to test…but it has a surprise in store. It unlocks all of her dreams of finding a purpose, romance, and glamour in what seems like a game…
The Peripheral: expansive and entertaining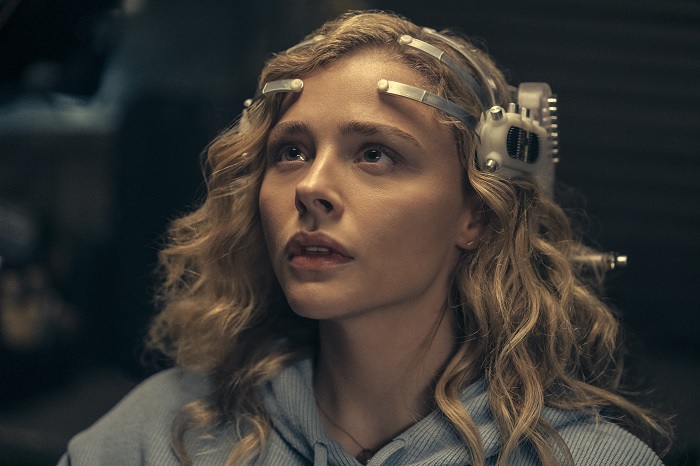 This show does have one significant advantage over Nolan and Joy's prior endeavor. Thankfully, The Peripheral is much easier to follow that the convoluted storylines of Westworld. The timelines here are separate and distinct: 2030's Appalachia, and 2100 London. Each setting is stunning in its own right. Flynn's "present" timeline is rich with the simplicity of nature. This, of course, poses a stark contract to the sleek and minimalist future London. It's there that Flynn connects with Wilf Netherton (who Gary Carr portrays to perfection). Wilf serves as her de-facto guide to the future. Together they try to solve a puzzle of mystery, intrigue, and peril. If successful, they might just save the world.
One of the show's immediate highlights is the chemistry between Moretz and Jack Reynor, who plays Flynn's brother, Burton. The pair makes it easy to believe they are siblings. They display both mutual adoration and annoyance that, like other aspects of the show, paints the series with a high degree of realism. Even the future London of The Peripheral seems plausible, despite the dystopian future it's meant to portray. All in all, the show pays wonderful homage to its source material. If you're a fan of the genre, you're definitely going to want to tune in.
The Peripheral premiers tomorrow, October 21, on Amazon Prime Video. New episodes drop every Friday thereafter.