Comedian Bert Kreischer's 'The Machine' Is An Epic Mix Of John Wick & The Hangover
The Machine is a unique, very funny, and heartfelt action-comedy that serves as a fictional sequel of sorts to comedian Bert Kreischer's true story of the same name. Set 23 years after the original events, the film follows Bert as he is now in therapy thanks to his difficult relationship with his wife and two teenage daughters.
As that gets out of control, he also has to deal with the arrival of his estranged father played brilliantly by Mark Hamill. But the way Bert's life is going is nothing compared to the fact of what it will become since in little time we find out that a murderous mobster is now hellbent on kidnapping him to bring him back to Russia to answer for his crimes from the past. Together, Bert and his father go back to retrace the events of two decades ago to both very funny and explosive results.
Directed by Peter Atencio ("Key & Peele," "Keanu"), The Machine brings on a John Wick approach to itself as the film is very artsy with its take on over-the-top violence and action sequences that rival anything you'd see in any recent action film, while adding an array of sprinkled laughs throughout. 
Not to spoil anything, but one of the film's many highlights is the fact that Kreischer is actually a great actor. He really dives into this story, and you don't think of him as a comedian. He really just nails it. You'd think that would be obvious when you are just playing an amped-up version of yourself, but in others' hands, this could have gone very wrong. Adding to that, the chemistry between the trio of Kreischer, Hamill, and Iva Babic, who portrays the Russian mobster Irina is so fluid that it makes things go as smoothly as you'd want and you don't get lost about thinking they could have done better, because they are telling the story as great as they possibly can. It is clear that everyone is having a good time making this movie.
Kreischer continuously pokes fun at himself and his real-life persona throughout. Hamill shines in a role vastly different from his previous work, portraying Albert as a loving but unorthodox father who becomes hilariously unpredictable under the influence of drugs. You never think of Luke Skywalker a minute after he is first seen on screen. Babic's performance as Irina adds a touch of action star power, as she kicks so much ass and accepts her own mission to resolve her own daddy issues that you can't help but love her.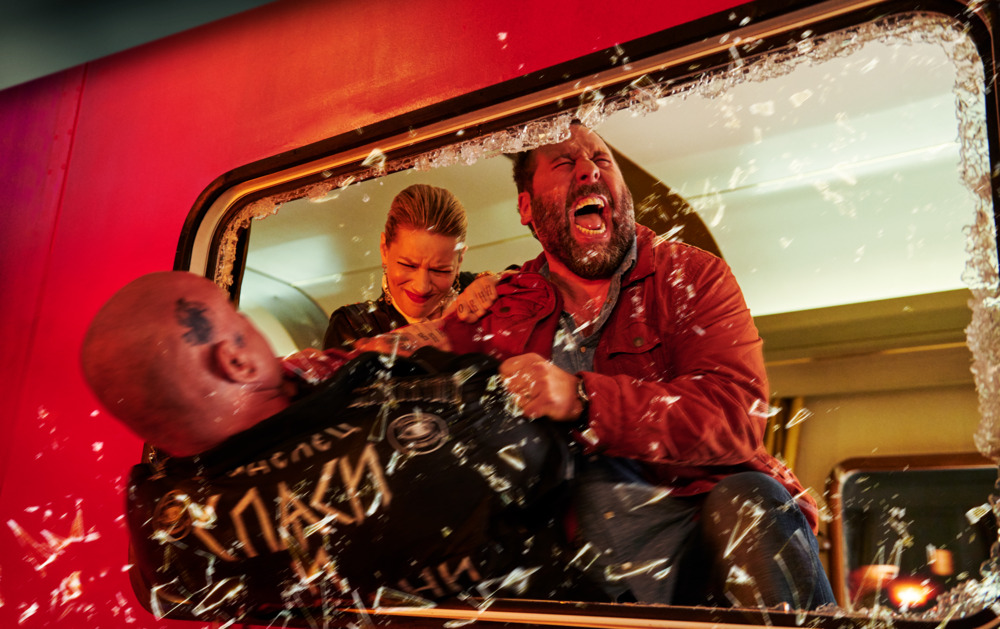 The Machine is a really fun time at the theater as it serves as an escape and something we haven't really seen in a long time. It made me a fan of Bert Kreischer and makes you want to see more of what he does in the future and check out what he has done in the past, and if you are already a fan, you'll love everything he gives you in this film. It captures the spirit of his original story with gloriously violent and profane humor. You'll likely be getting back in line when the film is done to watch it over again.
For more Reviews, make sure to check back to That Hashtag Show.
Keep Reading: