Did you know that Suzume is actually Makoto Shinkai going in a more action-packed adventure route for his latest anime film project? I certainly didn't. At least, not until they gave us this latest trailer showing us a lot more fantasy action than usual for a Makoto Shinkai film. Don't believe me? Then check out that trailer below, and watch the titular heroine battle supernatural doors for yourself:
The Battle of the Doors?!
Toho just posted this latest trailer for Suzume on their official YouTube channel for their feature-length films. Said trailer gives us a much more detailed look at what's going on for Makoto Shinkai's latest anime film masterpiece. As you can see, there's quite a bit of action in this anime film, what with the titular heroine Suzume Iwato (voiced by Nanoka Hara) and male co-lead Souta Munakata (voiced by Hokuto Matsumura) having to put a surprising amount of effort into closing those dangerously magical doors.
Not that Your Name and Weathering with You didn't have any action in them. Far from it. It's just that this latest anime film seems to have a lot more action than Shinkai's previous masterpieces. It might even be an attempt to outdo Your Name by going in a different direction than usual. To be honest: based solely on this trailer, it seems to be working.
Unfortunately, we here in NA will have to wait a while before we can appreciate the full scope of this new direction. Suzume is scheduled to debut in Japanese theaters on November 11, 2022. However, the international release won't even happen until sometime in early 2023. At least we know that Crunchyroll will be distributing this anime film in NA when it finally happens. Tune back into THS later as we get closer to 2023 to find out a more specific release date for this anime film when we do.
Suzume: More Casting Details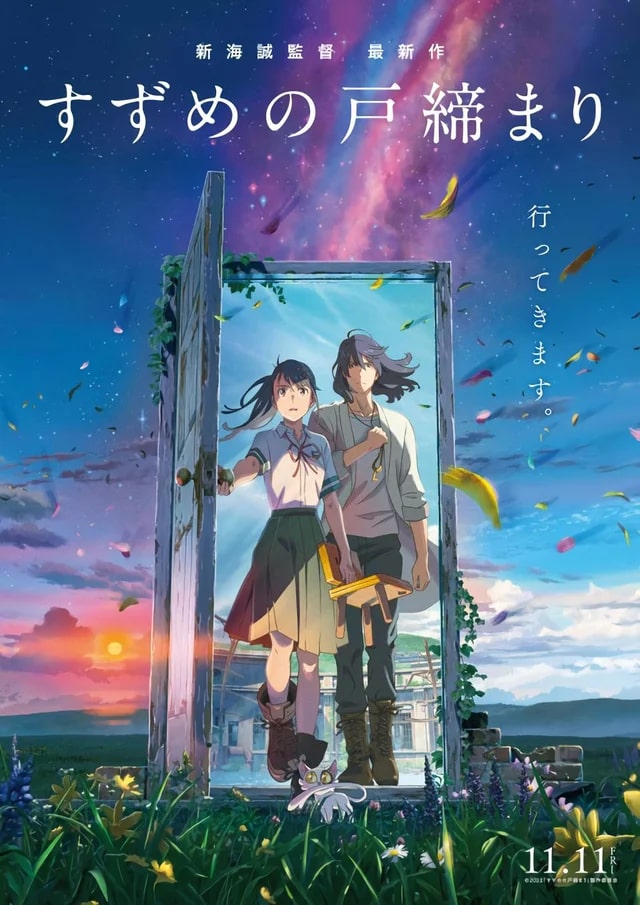 That trailer isn't the only thing new about Suzume though. Crunchyroll (with the anime film's official Twitter account posting images of the actors/actresses and the characters they will voice) is also releasing details about more of the cast, including the voice actors/actresses and what characters they will be playing. Check out a list of them below: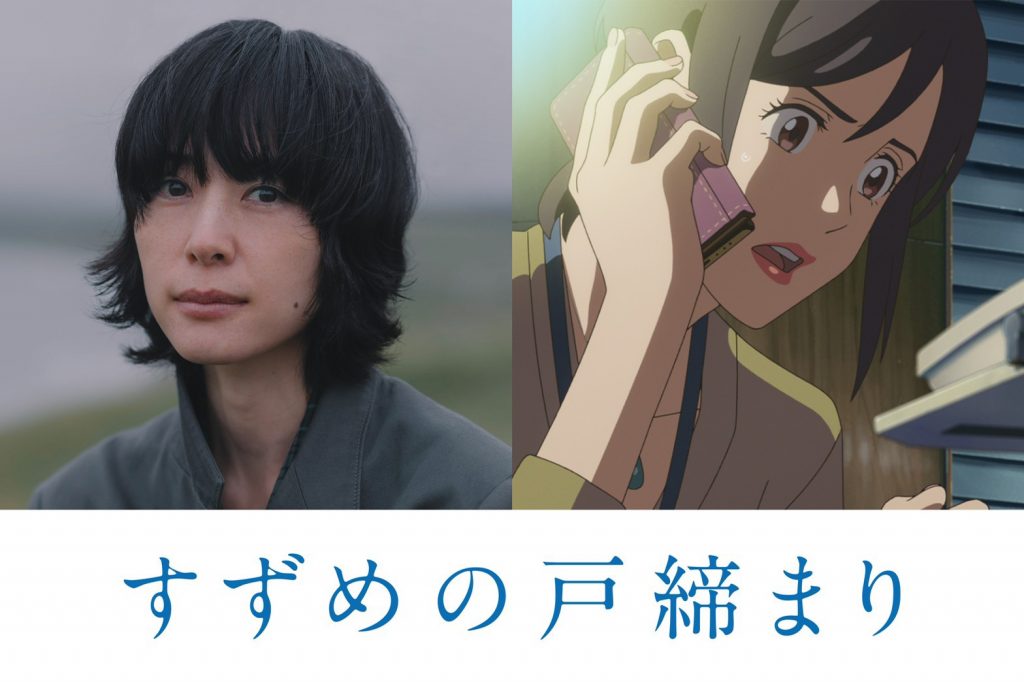 ERI FUKATSU (TAMAKI IWATO): Suzume's aunt who works at a local fishing company. She lives with Suzume as her guardian, but can be a little overprotective at times.
SHOTA SOMETANI (MINORU OKABE): He works at a local fishing company in the town where Suzume lives and is Tamaki's coworker. He has a one-sided crush on Tamaki.
SAIRI ITO (RUMI NINOMIYA): A single-mother raising young twins and runs a bar in Kobe city. She picks up Suzume who was hitchhiking on the side of the street.
KOTONE HANASE (CHIKA AMABE): The energetic high school girl Suzume encounters in Ehime Prefecture, who is the same age as Suzume. Her family runs a local inn.
KANA HANAZAWA (TSUBAME IWATO): Suzume's mother. She's an amazing cook and craftsperson who can carve almost anything out of wood. She's also Tamaki's older sister.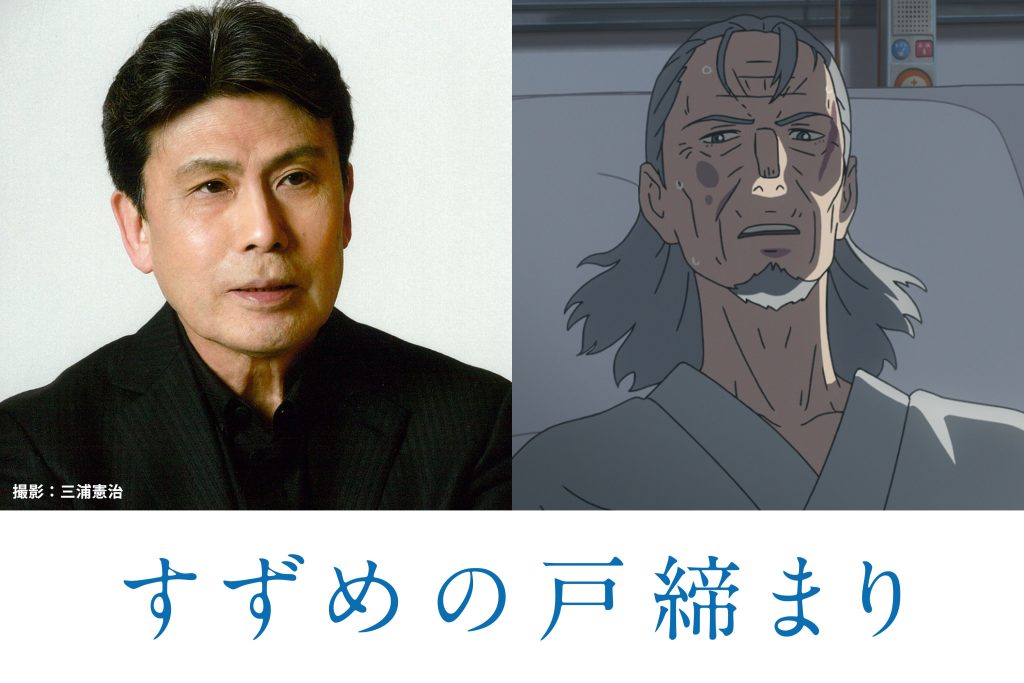 HAKUO MATSUMOTO (HITSUJIRO MUNAKATA): Souta's grandfather. He is also Souta's mentor and master when it comes to their profession of "Closing" doors. However, he is currently in a hospital in Tokyo.
Source: Toho Movie Channel YouTube, Crunchyroll News, Twitter