Well, it appears that My Hero Academia season 6 has officially revealed its synopsis. Now maybe we'll have some idea what it's about. That is, for people who have only watched the anime. Anyone who has read the manga already knows what's coming.
My Season 6 Synopsis?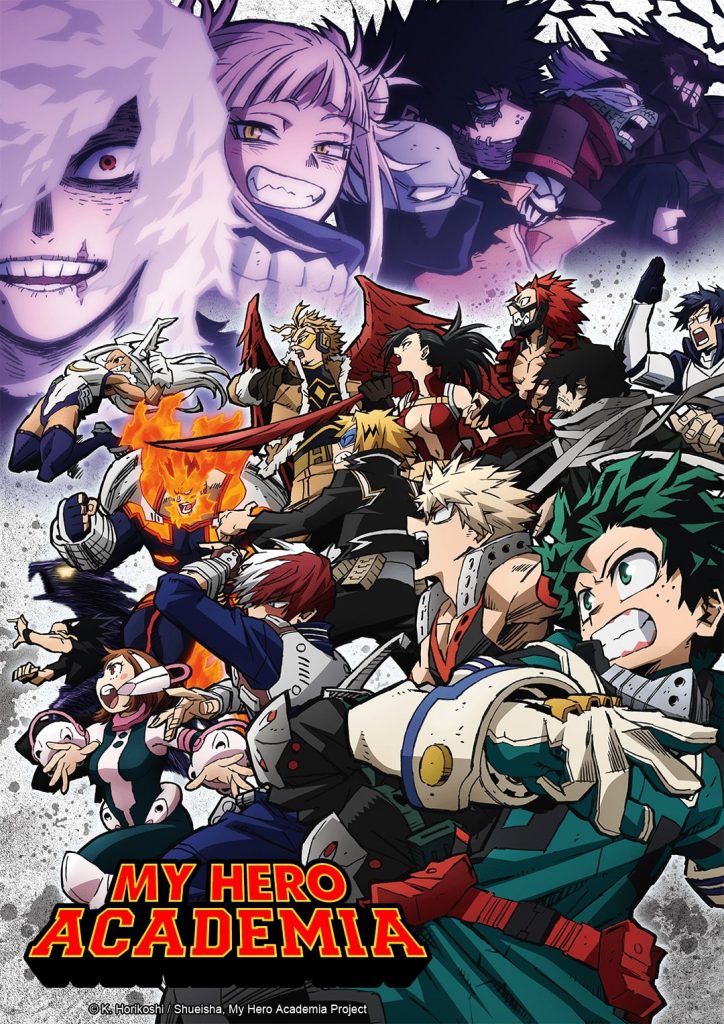 You can read the full text of said synopsis below:
"With Bakugo and Todoroki, Deku is doing his work-study at the office of the number one hero, Endeavor. Working hard in the best possible environment, he is growing as a hero and using Blackwhip, a new Quirk that was hiding in One For All. Meanwhile, Tomura Shigaraki from the League of Villains clashes against the Metahuman Liberation Army led by Re-Destro. While he's being driven into a corner fighting Re-Destro, he recovers forgotten memories of his terrible childhood and is awakened. He seizes the Metahuman Liberation Army, expands its influence, and now desires a new power for himself to destroy everything."
Fortunately, we won't have long to wait to see if that official synopsis is indeed official. My Hero Academia season 6 will debut sometime in October 2022, according to Crunchyroll. As of this writing, that's less than 2 months away. Thus, it won't take long for us to see this latest season of this very popular superhero anime.
My Hero Academia: Details
My Hero Academia season 6 is the upcoming 6th season of the anime, which is itself the anime adaptation of the science fantasy superhero adventure manga of the same name by Kōhei Horikoshi (Oumagadoki Zoo, Barrage). Bones (Fullmetal Alchemist, Mob Psycho 100, Bungo Stray Dogs) is the animation studio behind this anime. Kenji Nagasaki, Tomo Ōkubo (#39–51), and Masahiro Mukai (#64–) directed it. Kazumasa Sanjōba, Hiroshi Kamei (#1–13), Naoki Amano (#1–13), Hirokazu Hara (#1–13), Natsumi Mori (#1–38), Wakana Okamura (#1–88), Kōji Nagai (#39–88), Yoshihiro Ōyabu (#39–101), Hayato Saga (#39–), Sōkichi Onoda (#89–), Mirei Tsumura (#89–), and Hiroya Nakata (#89–) produced it. Yōsuke Kuroda is the writer behind it, with Yuki Hayashi composing the music. Lastly, Funimation licensed this anime for its NA release.
As for what My Hero Academia is about? Well, Crunchyroll has an official synopsis for the anime as a whole on the anime's page. Check it out below:
"Izuku has dreamt of being a hero all his life—a lofty goal for anyone, but especially challenging for a kid with no superpowers. That's right, in a world where eighty percent of the population has some kind of super-powered "quirk," Izuku was unlucky enough to be born completely normal. But that's not enough to stop him from enrolling in one of the world's most prestigious hero academies."
You can watch all seasons of My Hero Academia on Funimation or Crunchyroll.