The premiere of Marvel's Loki series is one of the most anticipated television events since the Game of Thrones series finale. The series is said to bring viewers a new look at their favorite villain and what makes him tick. "Loki is stripped of his status and power…" adds Tom Hiddleston during the June 7th Loki press event so, "What remains? What makes Loki, Loki? Is he capable of growth? Is he capable of change?"
Here's what we learned in the Loki press event.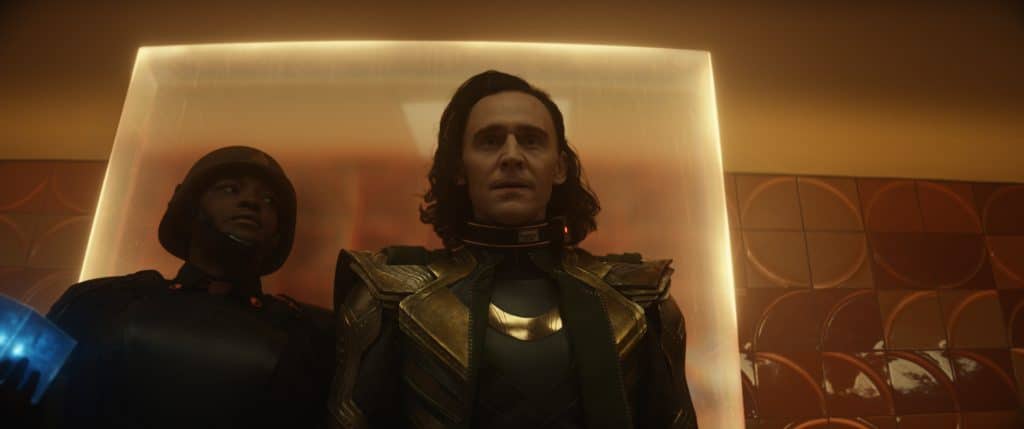 SERIES CREATION
According to Kevin Feige, Marvel Studios didn't know while filming Avengers: Infinity War if or how Loki would come back after his tragic encounter with Thanos. It was actually during the filming of Avengers: Endgame that the idea for how a Loki series could work became clear.
A DEEPER CONNECTION
While we are welcoming some fresh faces to the Marvel Cinematic Universe, Gugu Mbatha-Raw, Wunmi Mosaku, and Tom Hiddleston have actually known each other for quite some time. All three attended the Royal Academy of Dramatic Arts (RADA) together graduating at different years between 2004-2007. This was quite the relief for Mosaku who said, "even though it was terrifying — the idea of joining the MCU, because it's like this huge thing — knowing that I was going to walk into the room and have friends there… it felt really, really good."
NEW CHARACTERS
The series will introduce viewers to Renslayer and Hunter B-15 (amongst other characters). Renslayer (played by Gugu Mbatha-Raw) is well known in Marvel comics, but this series will serve closer to an origin story for the character. Hunter B-15 (played by Wunmi Mosaku), however, is an entirely brand new character never before seen — not even in the comics.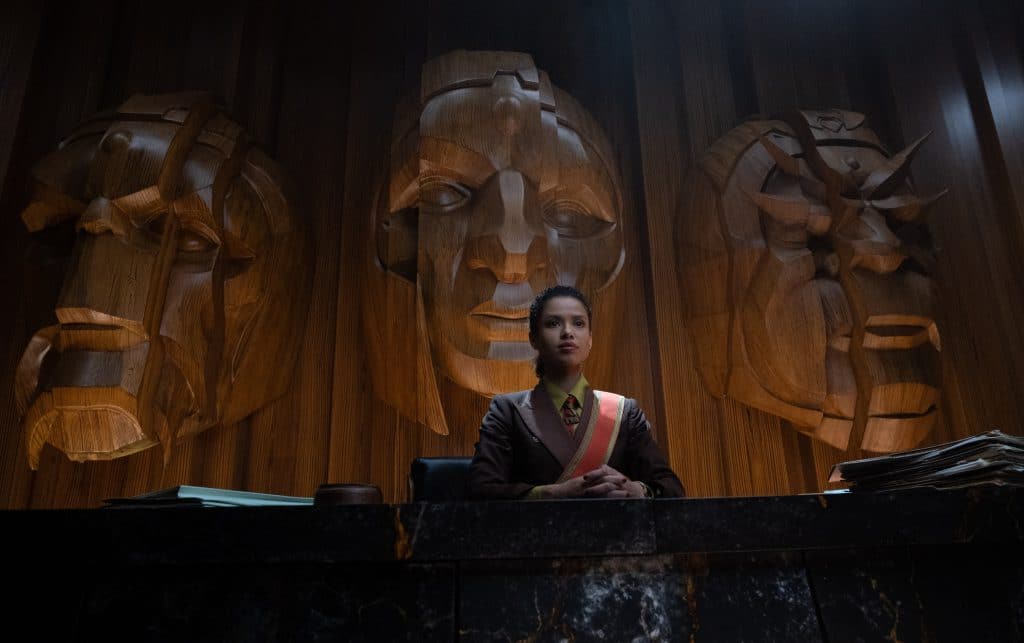 PROFESSOR LOKI
With Tom Hiddleston being the resident MCU expert on set the cast and crew of Loki often found themselves attending 'Loki school' as Owen Wilson put it. More commonly referred to by the crew as 'Loki lectures' these informative talks were hosted by Hiddleston to keep everyone on the same page. Hiddleston went on to mention that some of these deeper character conversations ended up translating into the series itself.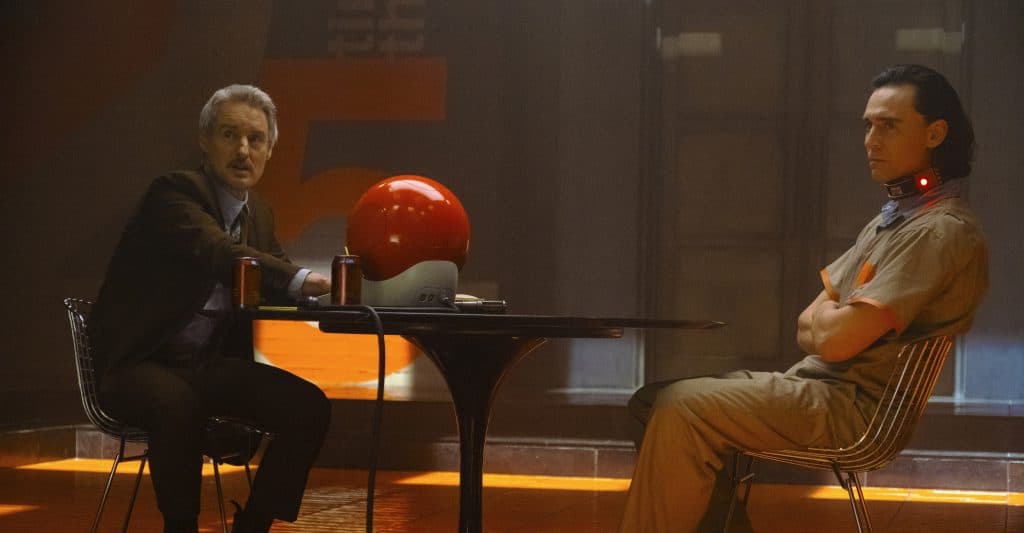 THE UNEXPECTED
Inspiration for the series can be directly connected to the films Se7en, Zodiac and Silence of the Lambs. Although Kevin Feige added the biggest inspiration for the Loki series was director Kate Herron. The series is also set to visit various pivotal moments in history, but it was head writer Michael Waldron's goal to "find places [in history] people know, but maybe not well."
One thing is for sure, both Loki the character and the series are designed to subvert expectations. He is the God of Mischief after all.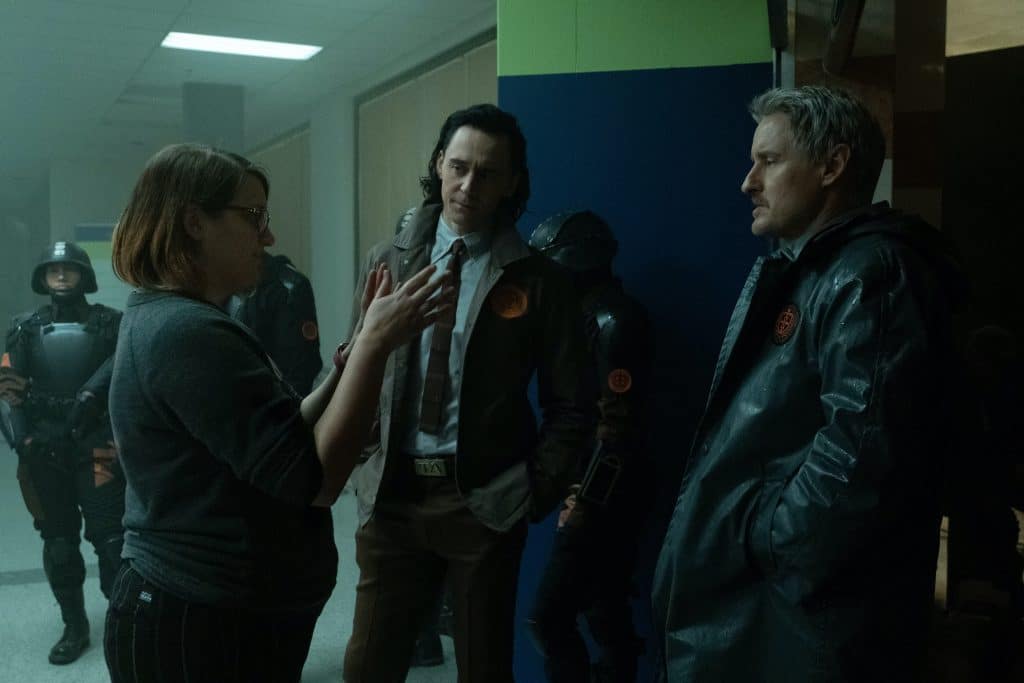 Marvel Studios' "Loki" features the God of Mischief as he steps out of his brother's shadow in a new Disney+ series that takes place after the events of "Avengers: Endgame." Tom Hiddleston returns as the title character, joined by Owen Wilson, Gugu Mbatha-Raw, Sophia Di Martino, Wunmi Mosaku and Richard E. Grant. Kate Herron directs "Loki," and Michael Waldron is head writer. 
LOKI is streaming exclusively on Disney+ beginning Wednesday, June 9th.
For more on Marvel, make sure to check back to That Hashtag Show.