Demon Slayer: Kimetsu no Yaiba is one of the hottest anime of 2020. So it's really no surprise that the manga series the anime is based on is doing extremely well too. In fact, it's selling so well that it's smashing records all over the place.
Shonen Jump News announced over Twitter that the Demon Slayer: Kimetsu no Yaiba manga by Koyoharu Gotouge has by now sold a total of 102,891,597 copies. Note that this is for the entire manga series, spanning 23 volumes in total. The count also includes special editions of certain volumes, increasing the count even more.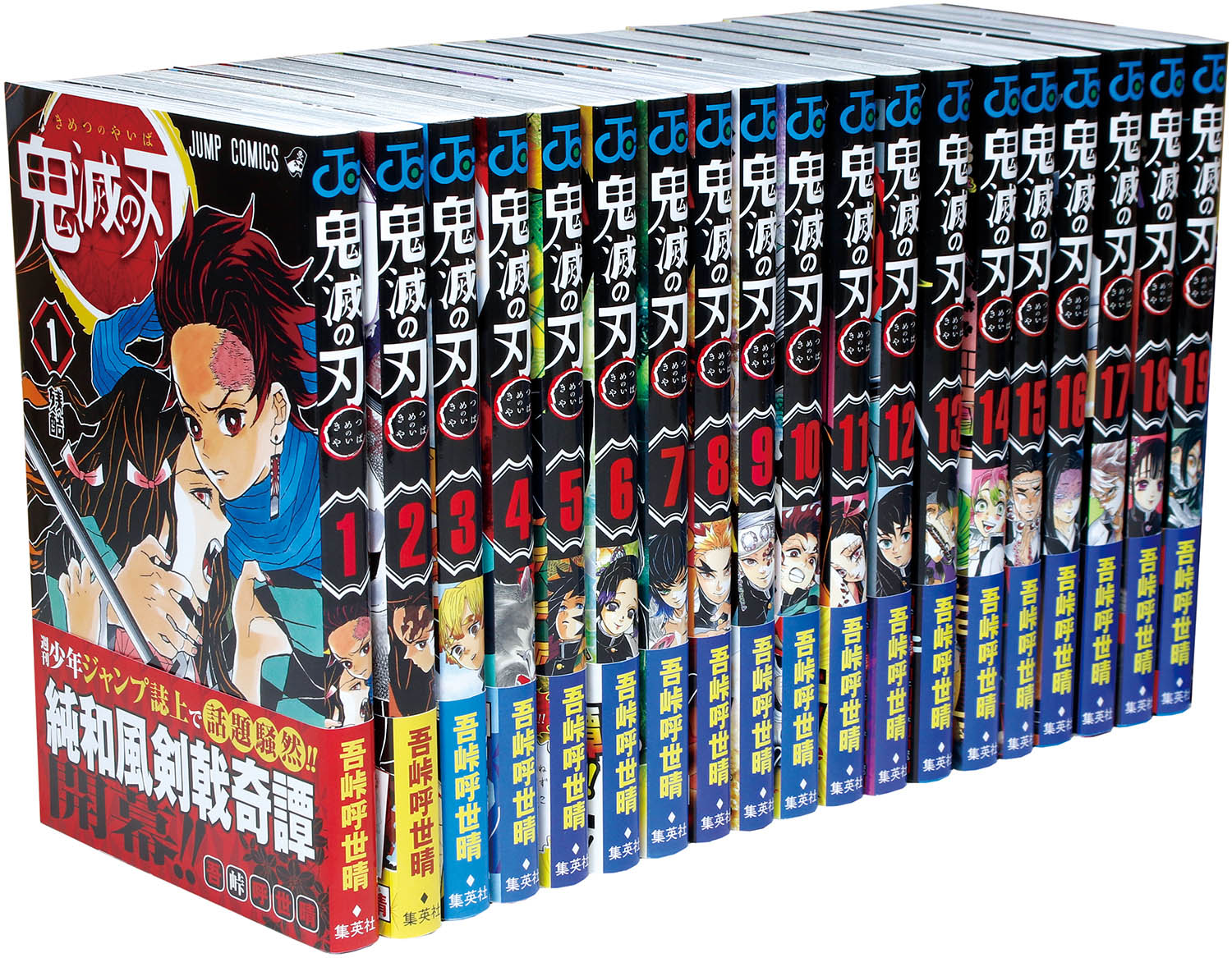 For example, the 23rd and final volume of Demon Slayer: Kimetsu no Yaiba sold 2,855,000 copies in the first week alone. There was however, also a Special Edition of Volume 23 that came with a set of 4 mini-figures by Q Posket featuring Tanjiro, Nezuko, Inosuke, and Zenitsu. It's no wonder than that this Special Edition would sell an additional 576,000 copies despite the price increase. Thus, Vol. 23 ended up selling a grand total of 3,431,000 copies in just its first week.
Demon Slayer: Kimetsu no Yaiba: Best-Selling Manga Ever?!
With the sale of over 100 million volumes total, Demon Slayer: Kimetsu no Yaiba has officially jumped onto the lists for best-selling manga series. Demon Slayer hasn't topped the charts there though. No, that honor still belongs to One Piece. At 470 million volume sold so far, even Tanjiro can't topple the future King of the Pirates. Yet.
That said though, Demon Slayer: Kimetsu no Yaiba is no slouch. The manga series has already outsold hit series like Astro Boy, Attack on Titan, and JoJo's Bizarre Adventure. In fact, Demon Slayer currently stands at 11th place on the list of best-selling manga series of all time. Even better: sales are still ongoing. If this keeps up, Demon Slayer has a very real chance of toppling Tite Kubo's Bleach in sales. Now wouldn't that be an achievement?
Conclusion
Demon Slayer: Kimetsu no Yaiba is the 11th best-selling manga series of all time. At over 102 million copies sold so far, the manga threatens to topple giants like Bleach and Slam Dunk in sales numbers. Already, favorites like Astro Boy and Attack on Titan have fallen to Tanjiro's breathing techniques. Will the others fall as well? Tune in later for more as Demon Slayer's sales continue to grow.
Source: Shonen Jump News