A few hours ago it was announced via Variety that CW is in the process of developing a live-action reboot of the iconic 2000's cartoon Powerpuff Girls cartoon.
The response to this was very mixed. While some saw it as interesting and refused to pass immediate judgment. Many saw the words CW, and Powerpuff Girls, and immediately reacted in anger. Claiming that the show will be a spit in the face to the original.
Internet Says Nope!
This reaction isn't exactly unwarranted. The original Powerpuff Girls was a very light-hearted, action, slice-of-life comedy. That stared three 5-year-olds with Superman-like powers who fought crime while also going to pre-school.
One of the shows big draws was it balanced the line between being a parody of superhero tropes; while also playing them straight. Similar to DC recent Shazam movie.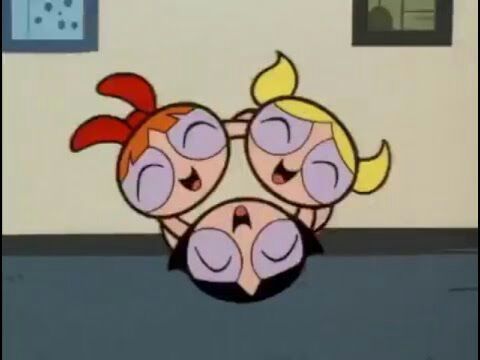 The new version has already made it clear that it will stray far from the original premise and tone and premise.
What We Know
According to the unofficial synopsis, the new reboot will age the characters up and have them be jaded about having spent their childhood fighting crime.
(The girls) are now disillusioned twenty somethings who resent having lost their childhood to crime-fighting. Will they agree to reunite now that the world needs them more than ever?

https://variety.com/2020/tv/news/powerpuff-girls-live-action-series-cw-1234746828/
The show will be written by and produced by writers Heather Regnier and Diablo Cody, along with executive producers via Greg, Berlanti Sarah Schechter, and David Madden, via Berlanti Productions. Berlanti Productions are responsible for the majority of the shows on the CW including most of the Arrowverse as well as Riverdale.
Powerpuff Riverdale
CW has already seen great success with its live-action adaption of the classic cartoon series Archie, into Riverdale. Since then some have tried to copy its success. Following this, Netflix's The Umbrella Academy and CW's own Titans have similar tones and are aimed at similar demographics.
Both the synopsis and the fact that many of those listed above have written episodes for either Riverdale or something in the Arrowverse suggests that the show will be made to fit in with CW's current line-up of young adult aimed programming.
If you are someone who enjoys shows like Riverdale and Arrow, this will likely be right up your alley. So, what do you think of the Powerpuff Girls reboot?