Ghosts of Ruin is a new thing in every meaning of the term. First of all, it's an upcoming sci-fi animated series from new studios Battle Island and Gala Film. The story seems to take place in a virtual reality world similar to stories like Ready Player One and Sword Art Online. Other than that, there's not much else about this upcoming animated series. Fortunately, Battle Island and Gala Film did something about that at New York Comic Con 2023 (NYCC 2023). Don't believe me? Then why not check out their official trailer for this upcoming animated series below, and see if this is the show for you for yourself?
Ghosts of Ruin at NYCC 2023: Details
Battle Island and Gala Film announced their upcoming Ghosts of Ruin animated series at NYCC 2023 and also on YouTube. The trailer revealed a story that, again, seems pretty similar to Ready Player One and Sword Art Online. Given the latter half of that trailer though, it's obvious that things are going to go very horribly wrong. The series' official website even has a synopsis that provides a better picture of what it's about. You can check that out below:
In the near-future tech dystopia of San Francisco, the Tournament of Ruin is about to debut a brand new fully immersive technology – Neural Reality! Lee wins the opportunity to join the ranks of 100 of the world's best gamers competing in a team battle royale.

Lee is in way over his head, and no one knows that there's something inside the game – something brutal and murderous– something that is hunting them one by one.

It's like the game is haunted somehow. There's a secret here that runs much deeper than anyone suspects. The dream quickly turns into a nightmare when the players mysteriously lose their ability to log out. Lee and company must survive long enough to crack the secrets of Neural Reality before they lose their minds and become the ghosts of Ruin.
Unfortunately, what Battle Island and Gala Film don't give us in the trailer is a release date for Ghosts of Ruin. Not even so much as a release window. Tune back into THS to find that out when we do. In the meantime though, they do have a pair of comic releases they want to announce. Complete with cover art for both of them.
Seeds of Ruin by Jim McCann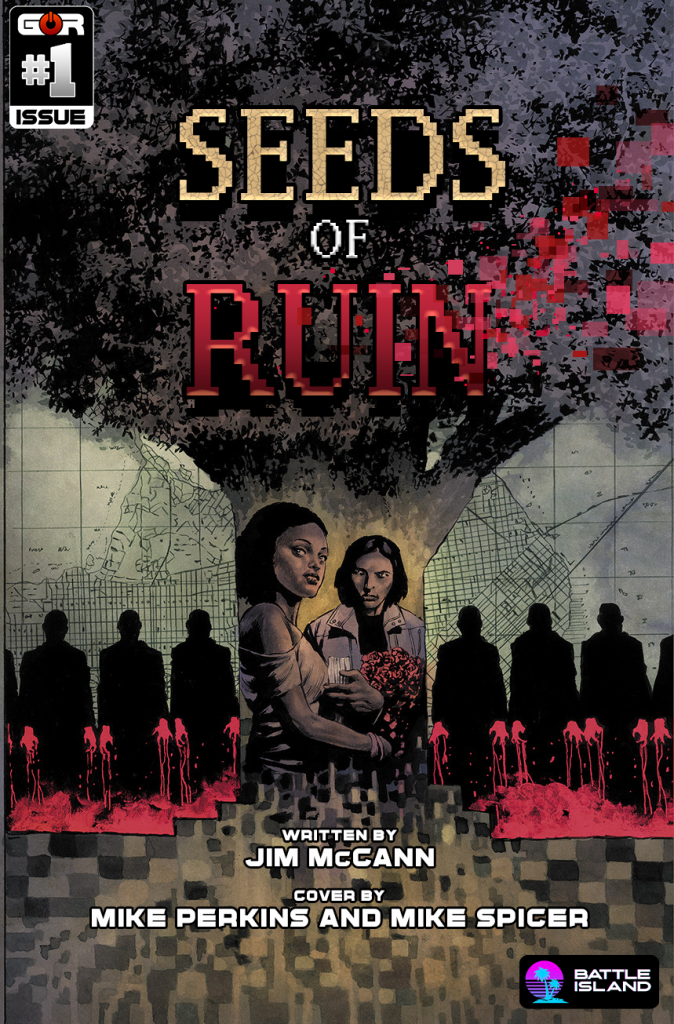 Chronicles of Ruin by Dennis Culver
Bonus: JackSepticEye Comic
That's not all, folks! Seán William McLoughlin (also known by his YouTube handle of "JackSepticEye") has announced that he's making a new comic book universe simply titled The ALTRVERSE. Currnetly, this comic universe will consist of the upcoming Void Silver and The Somewhat Incredible Jackie-Boy Man. He's even got a trio of covers for both of these new comic book series. You can check them out below:
Bonus Bonus: Bioworld X-Men and One Piece Collections
That's still not all, folks! Bioworld is proud to bring us specially-themed clothing and other merch inspired by X-Men and various anime series, including One Piece. You can purchase them at the official websites of Heroes & Villains and Atsuko respectively.