As of this writing, there's only a day left until Netflix sets sail with their live-action adaptation of One Piece. Clearly, they want their adaptation of the hit anime and manga of the same name by Eiichiro Oda to do well. Or at least, to do much better than other live-action adaptations of anime. How else do you explain Netflix launching one last trailer for their adaptation takes its maiden voyage? Don't believe me? Then why not watch that final trailer below, and believe in Monkey D. Luffy for yourself below?
Netflix's One Piece: Final Trailer Details
Netflix is proud to give us one final trailer of their live-action adaptation of One Piece on YouTube. And I have to admit: it's a pretty good trailer too. Said trailer seems to get the tone of the anime and manga right for once. Instead of focusing solely on the action and drama as in previous trailers, it focuses on the heart and soul of the story instead. You can even tell by the music. There's a heartfelt adventurey feel to the music that just wasn't present in previous trailers. Sure, there is action and drama in this final trailer, but it doesn't dominate it the way it did in previous trailers. I do believe that Netflix have learnt their lesson here.
Fortunately, we won't have long to wait before we can see if the live-action adaptation lives up to this final trailer. Said final trailer at the end reminds us that Netflix's One Piece will make its global premiere on August 31, 2023. As you might guess though, this live-action adaptation will be a Netflix exclusive. Thus if you want to watch this series for yourself, then you'll need to pay for a Netflix subscription. Once that's done, then you can watch it here.
Bonus: Synopsis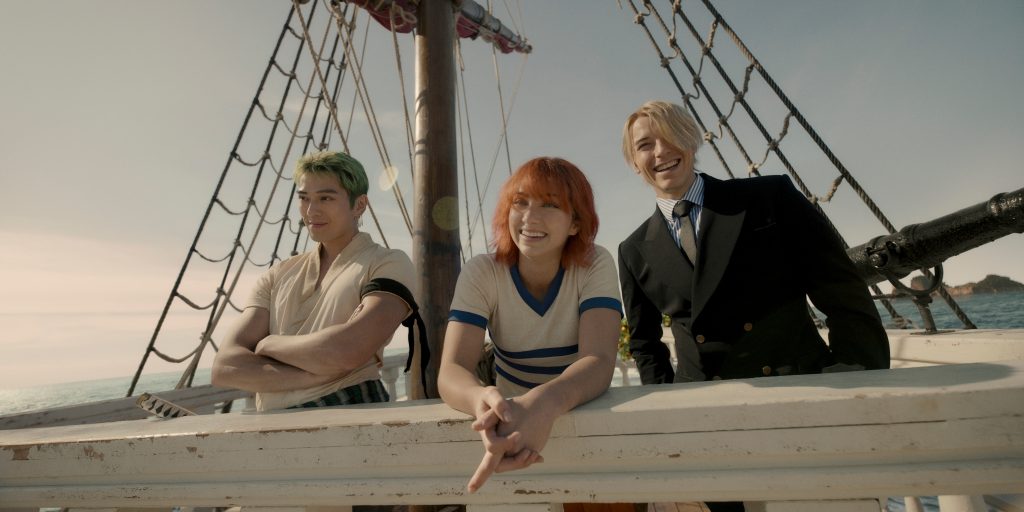 Want to know what this live-action adaptation is about? You know, if you've somehow never heard of One Piece? Well, Netflix has an official synopsis for us today. You can check it out below:
Based on Japan's highest-selling manga series in history by Eiichiro Oda, ONE PIECE is a legendary high-seas adventure unlike any other. Monkey D. Luffy is a young adventurer who has longed for a life of freedom since he can remember. Luffy sets off from his small village on a perilous journey to find the legendary fabled treasure, ONE PIECE, to become King of the Pirates! But in order to find the ultimate prize, Luffy will need to assemble the crew he's always wanted before finding a ship to sail, searching every inch of the vast blue seas, outpacing the Marines, and outwitting dangerous rivals at every turn.

Starring Iñaki Godoy as Monkey D. Luffy, Mackenyu as Roronoa Zoro, Emily Rudd as Nami, Jacob Romero as Usopp, and Taz Skylar as Sanji, ONE PIECE is a live action pirate adventure created in partnership with Shueisha and produced by Tomorrow Studios and Netflix. Matt Owens and Steven Maeda are writers, executive producers, and showrunners. Eiichiro Oda, Marty Adelstein, and Becky Clements also executive produce. Additional cast includes Vincent Regan (Vice Admiral Garp), Ilia Isorelýs Paulino (Alvida), Morgan Davies (Koby), Aidan Scott (Helmeppo), Langley Kirkwood (Captain Morgan), Jeff Ward (Buggy), Celeste Loots (Kaya), Alexander Maniatis (Kuro/Klahadore), McKinley Belcher III (Arlong), Craig Fairbrass (Chef Zeff), Steven Ward (Mihawk), Chioma Umeala (Nojiko), and Michael Dorman (Gold Roger).