If you are a fan of Marvel Comics' EXTREME VENOMVERSE you will not want to miss this. Today Marvel Comics revealed that readers will be introduced to new symbiote heroes and villains in EXTREME VENOMVERSE #3. Written by an all-star lineup of writers EXTREME VENOMVERSE #3 will be on sale June 14, 2023, at your local comic shop. You can check out the official cover and details below.
EXTREME VENOMVERSE #3
This year, get ready for all-new symbiote characters in a wild multiverse-spanning series starring: EXTREME VENOMVERSE! Part of the Summer of Symbiotes, an entire season of Symbiote insanity, EXTREME VENOMVERSE will be a five-issue limited series featuring stories by some of the industry's hottest talents. In the same spirit as the recent hit series, Edge of Spider-Verse, the series will feature jaw-dropping turning points for iconic characters like Eddie Brock and Dylan Brock and see never-before-seen Venoms bear their fangs for the very first time! But these epic adventures are spiraling towards an explosive destination, the DEATH OF THE VENOMVERSE, and whether your favorite new symbiotes will survive this summertime saga remains to be seen…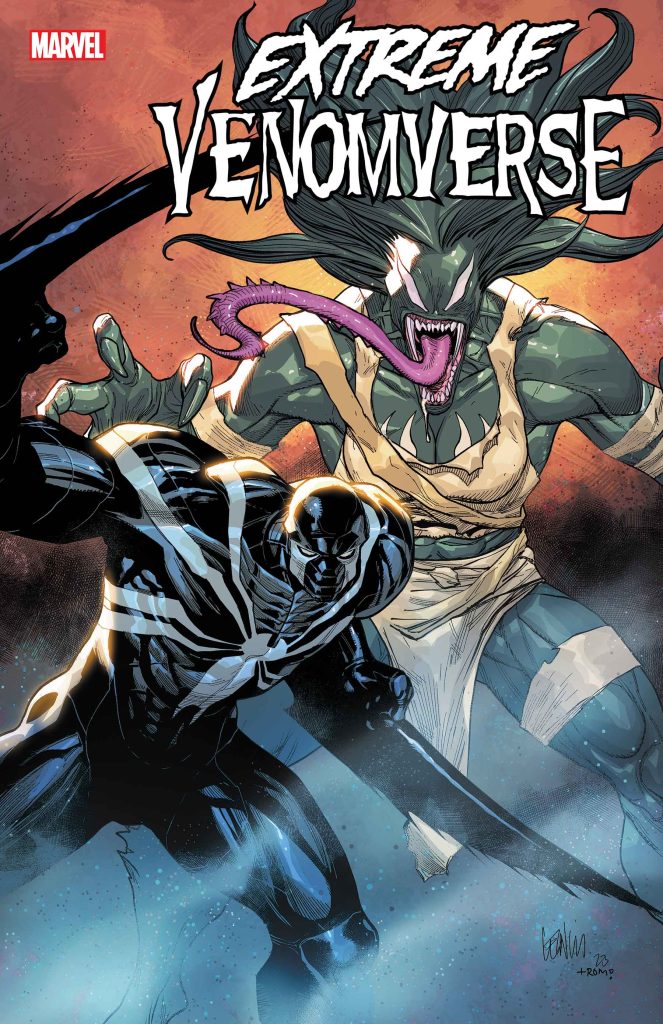 Get a taste of the stories that await in EXTREME VENOMVERSE #3, on sale in June!
Writer Taran Killam and artist Rod Reis unite to pay a visit to the Old West and introduce readers to an all-new Madame Venom – a femme fatale who'll leave even the roughest and toughest outlaws shaking in their boots!
Superstar writer Jed MacKay and Marvel newcomer Danny Earls team up to tell a tale as old as time – literally! Together, they'll introduce a brand-new, prehistoric and primal vision of Venom!
The return of VENOM SPACEKNIGHT! But if he's your favorite Venom ever, keep your fingers crossed – because not every Venom is making it out of this saga alive.
Plus another round of DAILY BUGLE funnies from comics legend Ty Templeton – this time with a symbiotic spin!
See the included cover for a glimpse at some new and returning faces and watch this space for even more symbiotic reveals and SUMMER OF SYMBIOTES news in the coming weeks! For more information, visit Marvel.com.
We Want To Hear From You
Are you excited about EXTREME VENOMVERSE #3 from Marvel Comics? Is this a must-have and read for your collection? Also, what are some Marvel comic series that you are reading right now? That Hashtag Show wants to hear from you!
You can tell us your thoughts by leaving a comment below or hitting me up at NerdyVet574. Or you can also join us on the Marvel Fanatics Facebook page and chat about all things Marvel. Also, make sure to stay up to date on all the Marvel and Collectibles news by following us at ThatHashtagShow.com.
Source: Marvel Comics
SEE ALSO: