Get ready, Grishaverse fans! Shadow & Bone is back for a magical second season.
After Kirigan re-emerges from the Fold, he's more dangerous than ever. Alina and Mal, along with the help of new allies, embark on a journey to amplify her powers and bring down the Fold and the Darkling once and for all. Meanwhile, in Ketterdam, the Crows forge new alliances and contend with old rivals as they struggle to find their place in the Barrel. Their unique set of skills will have them once again crossing paths with the Sun Summoner herself.
Shadow & Bone adapts multiple books across Leigh Barduo's Grishaverse series of YA fantasy novels. And as a fan of the original books, I can say other book readers will be excited to see some of their favorite moments adapted to screen this season!
New Additions for Season 2 of Shadow & Bone
Season 2 adds several new key characters who bring a lot to the show. We meet Tolya and Tamar, a couple badass Heartrender twins who soon take up Alina's cause; Stormhund, a wiley privateer known for his inventions, who also allies himself with Alina (and ultimately plays an important role in the show's political plot); and Wylan, a wiz kid at all things explode-y who aligns himself with the Crows.
As a fan of these characters from the books, it's great to see them come to life on screen. In particular, I really like this introduction to Wylan, as we get to know him and see him really becoming a part of the Crows, even more so than in Six of Crows.
A Great New (Non-book!) Storyline
Shadow & Bone remixes Bardugo's Grishaverse universe, mixing together plots and characters from multiple book series. (Season 2 primarily pulls from Siege and Storm, Ruin and Rising, and Crooked Kingdom.) But season 2 also introduces some entirely new plots, which was a lot of fun to see as a fan. In particular, I LOVED the storyline about The Disciple!
I want to keep this relatively spoiler-free, so I won't go into too many details. But this plot slotted nicely into the Grishaverse lore, while giving the Crows a meaningful reason to interact with Alina's story. (As a reminder, in the books, Alina's journey happens in a separate series than that of the Crows.) It also results in some fun team ups (Tolya and the Crows, Nina and Zoya), good ways to keep Wylan and Inej involved in the action, and a huge emotional catharsis for multiple characters, thanks to a drug-fueled hallucination sequence.
Bring on the Ships
I know you're here for the romance as well as the fantasy world fights and heists. And season 2 delivers for your favorite couples in spades. So many good moments, both from the books and new for the series!
Season 2 of Shadow & Bone is pretty Alina/Mal centric, since their relationship plays a core role in the plot. (Darklina fans, season 1 is still going to be your bread and butter. But you've got a few moments in season 2…) And if you're not into either of those pairings for Alina, you'll be introduced to yet another potential match this season in Nikolai Lantsov.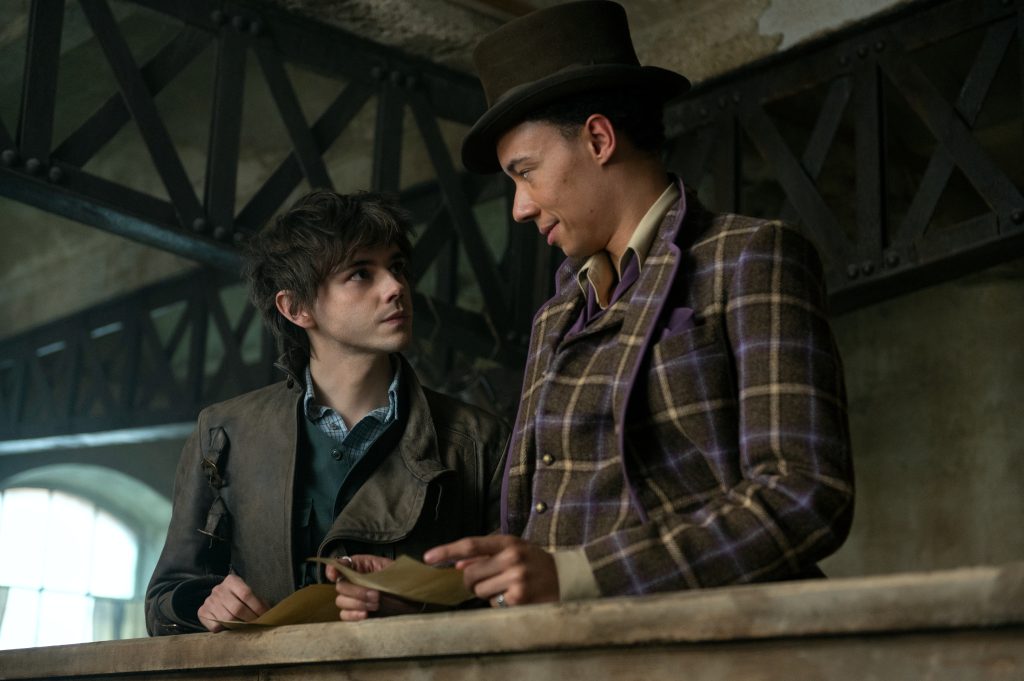 We get both the sweet and tragic side of the Genya/David dynamic, and just a hint of the developing Tamar/Nadia relationship.
Among the Crows, the new addition of Wylan to the crew gives fans their first on-screen Wesper moments. (The show also throws in a new curveball to the Wylan/Jesper relationship that I think people will be very excited for.) Plus, there's not one, but TWO big heart wrenching Kanej scenes; one dream/hallucination and one that directly adapts one of the most iconic ship moments from Six of Crows. (When I tell you I SCREAMED…)
Beyond the romance, there's a lot of other great friendships and team ups this season. Some of my favorite moments include the return to Alina and Genya's friendship; Zoya reuniting with Nina and Inej; the Tolya and Tamar dynamic; and Kaz having to play undercover spouse to Nina for a job.
Shadow & Bone: New Season, Same Problems
The biggest problem with Shadow & Bone season 2 is the same issue from season 1. There's A LOT going on, and the mechanics of the world aren't always explained well. Like I said, I've read all the Grishaverse novels, and have all the background knowledge it's possible to have going into this show. I was still confused at least 20% of the time watching. So I have to imagine it's even more difficult to keep up for someone without base knowledge of the world.
For instance, this season amplifiers play a big role in the plot. On paper, they seem straightforward enough: a Grisha with an amplifier has more powerful abilities. But the water gets muddy when we start exploring what one needs to do to obtain an amplifier, and what happens when characters themselves can be amplifiers for others. (If we know Baghra can amplify Grisha powers while she's alive, why would [SPOILER] need to die to amplify Alina?)
Also, the Ravkan soldiers seem wildly unprepared to counteract Grisha powers in battle. I understand in this season's big showdown the Grisha have amplified powers and can do more damage. But it felt like the Ravkan army should know some tactics other than "point and shoot" since Grisha powers aren't unknown to them.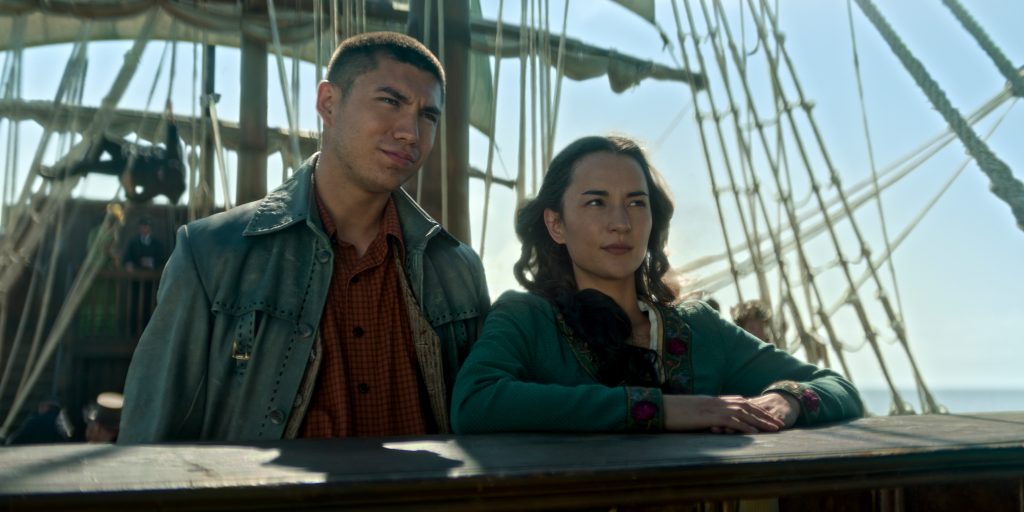 On the character/plot side, we once again really don't need Matthias. (Sorry, but it's true.) I also felt like Zoya was underutilized (both as a character and in terms of her power – she's supposed to be one of the most powerful Grisha, and we don't really get that this season). But she's one of my favorites, so I may just be a little biased there. (And NO Zoya/Nikolai content? I know it's early, but come on!)
With so many characters, class politics and inter-country conflicts, and different kinds of magic, Shadow & Bone can feel overstuffed and difficult to follow at times. I enjoy the characters and the world enough to forgive that, but I get if people tune in and feel like everything is a bit too much.
Still, the series brings plenty to compel the viewer to keep clicking play on the next episode. The magical showdowns between Grisha are bigger than ever. Ben Barnes is a delightful villain. The Barrel-based stories have plenty of gritty gang encounters and mini-heist plots to keep things interesting. And this season really does a lot to deepen the personalities of key characters and expand their relationships with others. All in all, even when Shadow & Bone is a little bit messy, it's a magical good time.
Shadow & Bone season 2 premieres on Netflix March 16.