This summer, Emmy-winning actor Jharrel Jerome (When They See Us) stars in the fantastical coming-of-age comedy, I'm a Virgo.
The series tells the story of Cootie (Jermone), a 13-foot-tall young Black man living in Oakland, California. However, Cootie has grown up hidden away, passing the time and devouring comic books and tv shows. Then, one day he escapes and finally gets to experience the beauty of the real world.
CHECK OUT THE TRAILER FOR I'M A VIRGO BELOW!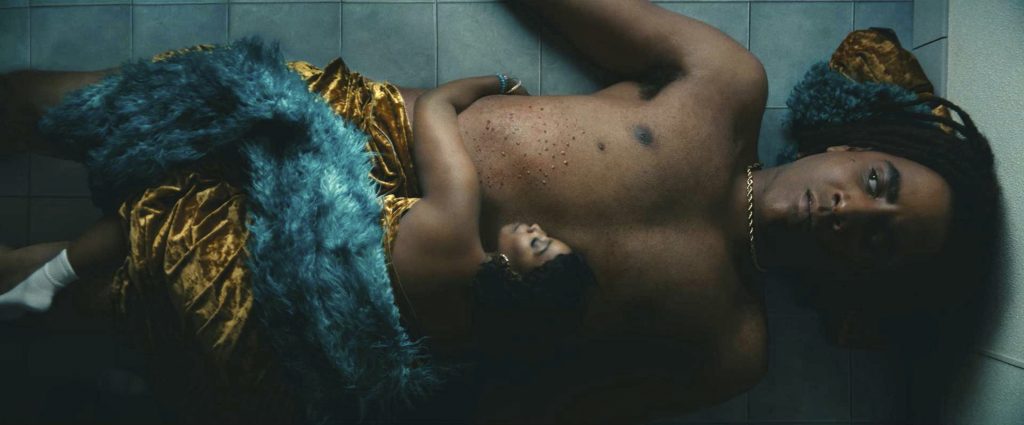 MORE ABOUT THE SERIES
From visionary filmmaker Boots Riley, I'm A Virgo is a darkly-comedic fantastical coming-of-age joyride about Cootie (Jerome), a 13-foot-tall young Black man in Oakland, CA. Having grown up hidden away, passing time on a diet of comic books and TV shows, he escapes to experience the beauty and contradictions of the real world. He forms friendships, finds love, navigates awkward situations, and encounters his idol, the real life superhero named The Hero, played by Walton Goggins (Hateful 8, Righteous Gemstones). I'm A Virgo is a mythical odyssey that questions the purpose of the mythical odyssey.

OFFICIAL SYNOPSIS
Starring alongside Jharrel Jerome are Brett Gray (On My Block, Star Trek: Prodigy), Tony-nominated and Obie-winning actor Kara Young (The Punisher), Allius Barnes (Cruel Summer), Olivia Washington (Breaking), Mike Epps (Dolemite Is My Name), and Carmen Ejogo (True Detective). 
The series is created, written, and executive produced by Boots Riley (Sorry to Bother You). He also directs all seven episodes. 
I'm A Virgo will make its world premiere debut at SXSW Film & TV Festival on Saturday, March 11. Then, the series will premiere this summer exclusively on Prime Video!