If you are excited about the release of Batman: The Doom That Came To Gotham you will want to check this out. To celebrate its upcoming release DC and Warner Bros. have released four new images from the animated film. Starring David Giuntoli, Tati Gabrielle, Christopher Gorham, Patrick Fabian, John DiMaggio, and David Dastmalchian; Batman: The Doom That Came To Gotham will release on March 28, 2023. You can check out the official details below.
BATMAN: THE DOOM THAT CAME TO GOTHAM
The Dark Knight's rogues gallery gets an Elseworlds makeover – including the likes of Penguin, Killer Croc, Talia al Ghul and Mr. Freeze – in Batman: The Doom That Came To Gotham, available to purchase Digitally and on 4K Ultra HD Blu-ray Combo Pack and Blu-ray on March 28, 2023 from Warner Bros. Discovery Home Entertainment.
Inspired by the comic book series by Mike Mignola, Richard Pace and Troy Nixey, Batman: The Doom That Came To Gotham is a 1920s-based tale that finds explorer Bruce Wayne accidentally unleashing an ancient evil, expediting his return to Gotham City after a two-decade hiatus. The logic/science-driven Batman must battle Lovecraftian supernatural forces threatening the sheer existence of Gotham; along the way being aided and confronted by reimagined versions of his well-known allies and enemies, including Green Arrow, Ra's al Ghul, Mr. Freeze, Killer Croc, Two-Face, James Gordon and Bruce's beloved wards. Prepare for a mystical, often terrifying Batman adventure unlike any other.
New images from Batman: The Doom That Came To Gotham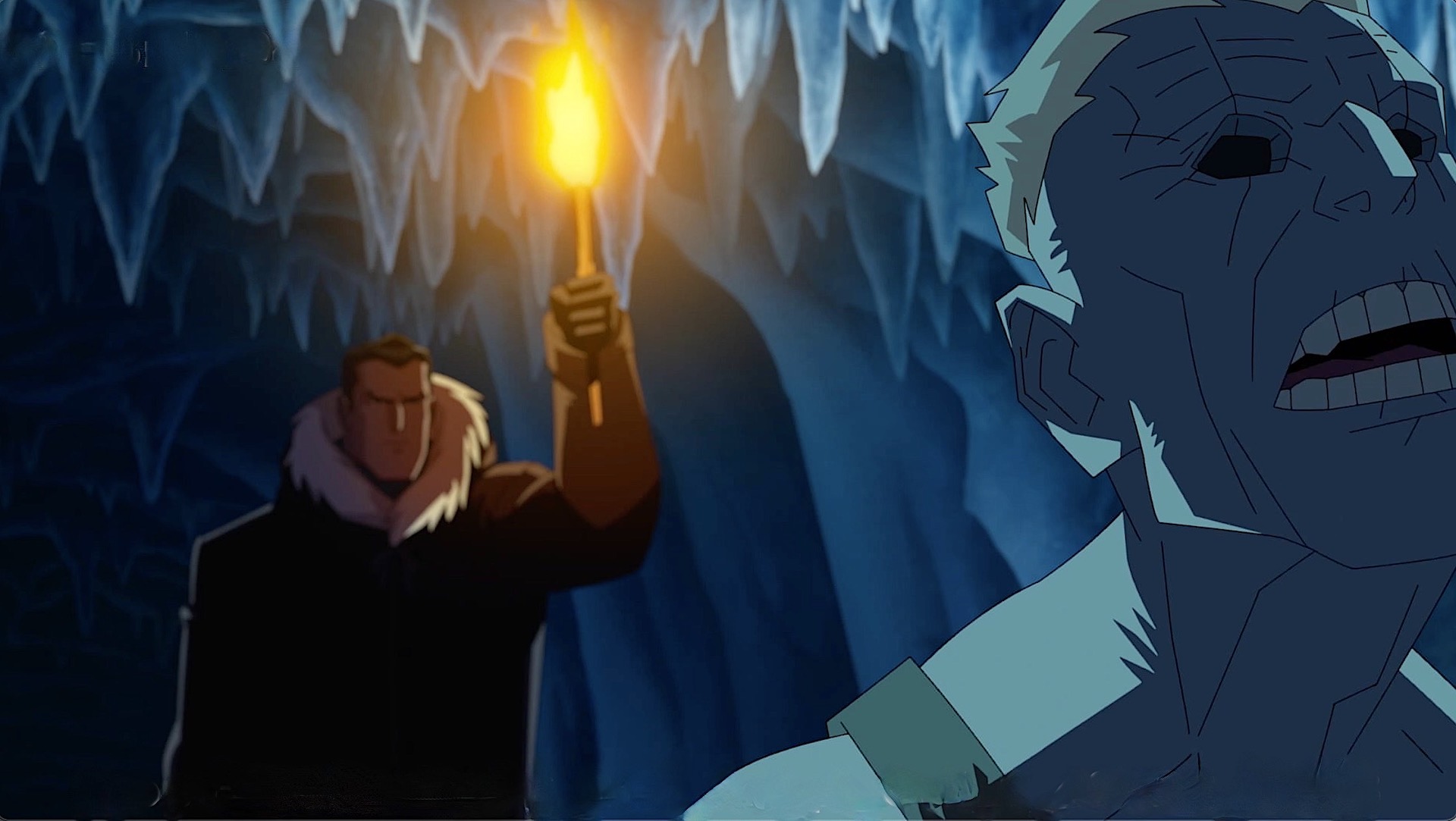 WE WANT TO HEAR FROM YOU
Are you excited about the upcoming release of Batman: The Doom That Came To Gotham? figure? Is this a must-watch for you? Also, what are your thoughts on the new images? Well, That Hashtag Show wants to hear from you!
You can tell us your thoughts by leaving a comment below or hitting me up at @NerdyVet574. You can also join me on the DC Fanatics Facebook page to chat about all things DC. Also, make sure to stay up to date on all comic and collectibles news by following us at ThatHashtagShow.com.
Source: DC
BATMAN and all related characters and elements are TM and © DC. © 2023 Warner Bros. Entertainment Inc.
SEE ALSO: