Sideshow has released a brand-new Critical Role art piece. And with some of the recent events of Campaign 3, this is a perfect piece to own.
Product Images And Description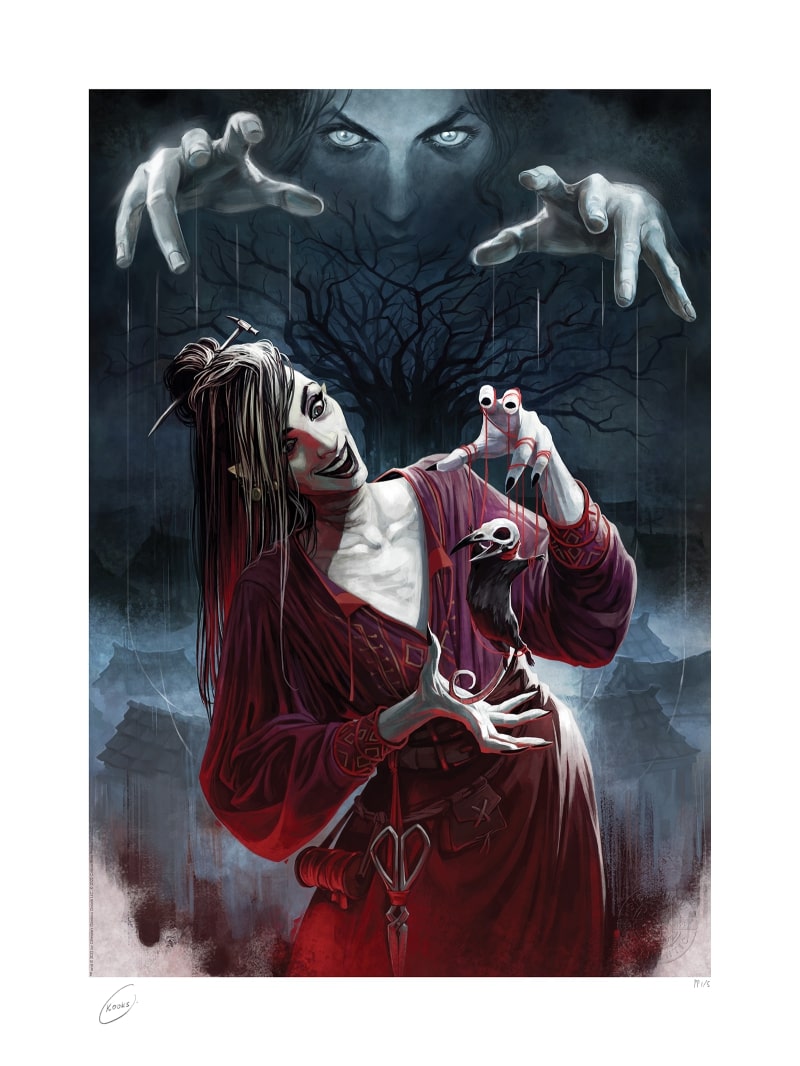 At a first glance, the undead one of Bells Hells might appear to be a haunting sight, but Laudna's actually the bubbliest of the bunch! Yet her tragic past has left her tangled in the threads of fate — namely by the necromancy of Delilah Briarwood. This playful portrait shows Laudna puppeteering Pâté de Rolo, a macabre marionette of her own design. The desiccated Sun Tree casts a lingering shadow over her home of Whitestone, while Delilah's own machinations are at work in the darkness beyond. From the hanging rope on withered boughs to the tethers of her own unnatural existence, Laudna's life comes with strings attached.
Price And Release Date
This is set for release sometime between this month and next month. The price for the unframed version is $85, while the framed version will be $270.
For more on Collectibles, make sure to check back to That Hashtag Show.