Now that we've had a chance to settle ourselves after the breathtaking and heartbreaking House of the Dragon season finale, we're left wondering: What's next for Westeros? Fans of George R. R. Martin's written works have some idea, certainly. However, one thing to remember is the fact that Fire and Blood, the 2018 book on which HOTD is based, is intended as an allegorical telling of the Dance of the Dragons. (That's the *official* name for the conflict between Rhaenyra, the chosen heir to the Iron Throne, and Aemond, the usurper.) It's a history book and, as we all know, history can get a bit… muddled. So just where will Season Two take us?
[Warning: The remainder of this article contains spoilers for the House of The Dragon season finale.]  The end of Season One sees Rhaenyra (Emma D'Arcy) and Daemon (Matt Smith) immersed in tragedy. In the span of days they've lost a father/brother in Viserys, and two children: a daughter Visenya to still-birth, and Lucerys to the might of the dragon Vhagar. There's only so much the Black Queen can take. The final scene makes it obvious that Aemond's ill-fated attempt to terrorize his nephew was the spark to ignite the coming war. As a result, one thing is certain: the world of House of the Dragon is about to become a lot bigger.
House of the Dragon set to expand exponentially in coming seasons
"[A] war is coming that requires allegiances from different kingdoms and armies all over the map of Westeros. I don't think we're going to get quite as vast as the original Game of Thrones did in its final analysis. But there are definitely many more new worlds to come, and new worlds that you haven't necessarily seen in the original show, either. Rest assured, plenty of scope to come."
That's how House of the Dragon showrunner Ryan Condal described the show's direction in a recent interview with Variety. Of course, expanding the scope of the series won't mean that the focus will shift from its main characters and their relationships. Condal went on to explain that "… there are other things where there are huge gaps and we don't know quite why this happened or quite who this character was. Our story is trying to apply the whys, and the nuances to it."
What's next for the Greens and the Blacks?
Let's start with Daemon, for instance. He's about as complex as they come. With nowhere else to direct his rage, he chokes Rhaenyra upon learning that Viserys never trusted him with the knowledge of Aegon the Conqueror's vision. How will that affect their relationship moving forward in House of the Dragon? Likewise, what reaction will Alicent (Olivia Cooke) and the Greens have upon learning of Aemond's deadly miscalculation? Thus far the second-born son has been the steadfast and reliable one, despite his obvious aspirations to be just like his uncle Daemon. Now that his desire for revenge has had dire consequences, will his mother still revere Aemond (Ewan Mitchell) in the same manner?
"What we're fascinated with, on a meta narrative level with this story," explained Condal, "is showing how messy and unreliable history is. I mean, this is a book written by one author with an agenda trying to filter through the accounts of three other authors, all with their own agendas. And were expected to take the one true history out of this book? No."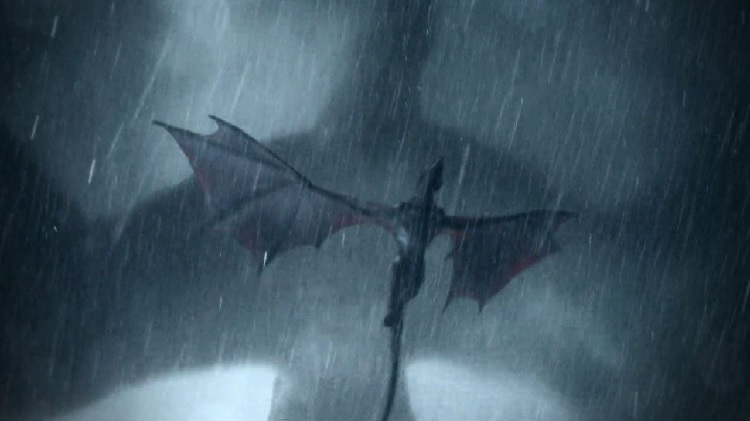 Thus, what happens in House of the Dragon from here on out remains up for interpretation. Notwithstanding (to borrow from another franchise), what you're going to see will be true… from a certain point of view.
All episodes of Season One are now streaming on HBOMax.