[Warning: Article contains spoilers for the season finale of Game of Thrones: House of the Dragon.] We all knew something horrible was going to happen in the season finale of House of the Dragon. What we didn't know, though, was just how devastating it would be. As it turns out, things took a dreadful turn for the Black Queen, Rhaenyra. (Episode 10, incidentally, just may be Emma D'Arcy's best turn of the series thus far.) The episode begins and ends with the death of a child, bookends to a wealth of character-driven storytelling in between. The biggest highlight of the episode, however, was the focus on the increasingly unstable Aemond Targaryen (Ewan Mitchell).
Mitchell's acting talents were on full display in the House of the Dragon finale. Aemond Targaryen is a contrast to the extreme when compared to Mitchell's role of Osferth in The Last Kingdom. Here he exquisitely plays the shadowy, jealous reflection of Matt Smith's Daemon Targaryen. Prince Daemon is one who the second-born son of Viserys both obviously admires and loathes. A central theme of both HOTD and its predecessor, Game of Thrones, has always been the peril that accompanies unbridled ego and sense of entitlement. Unable and unwilling to move on from his desire for "an eye for an eye," Aemond pushes his grudge too far. He loses control, inadvertently kicking off the Dance of the Dragons in the process.
Aemond Targaryen: the best and worst of House of the Dragon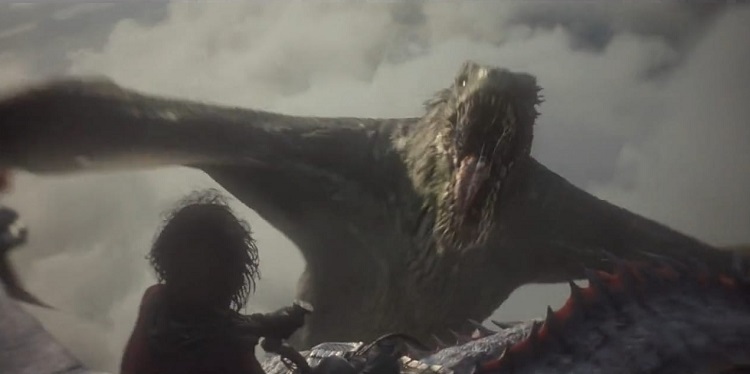 Once bullied himself, Aemond "stole" the dragon Vhagar, the largest of the fire-breathers. The consequence of that act of defiance and hubris finally came to bear in episode 10 of House of the Dragon. Much like his inability to control his own animosity, so too was he unable to control Vhagar. As much as the Targaryen's believed they were the kings of dragons, Vhagar and Arrax prove with little doubt that man could never fully control the beast. Both dragons defied their masters, Vhagar doing so fully and completely. Aemond's amour-propre sealed Lucerys and Arrax's doom in the skies above the storm.
Aemond Targaryen, and by extension Ewan Mitchell, drove the House of the Dragon finale through the hearts of fans like a stake. Mitchell's portrayal was, in a word, superb. From his unraveling at House Baratheon, to the deranged ferocity with which he tormented Lucerys through the sky, to his immediate and deep-felt regret following his nephew's demise, Mitchell gave us breadth of emotional acting seldom seen in a singular episode of a series. As amazing as Emma D'Arcy and Matt Smith were in the series cliffhanger, Mitchell truly stole the show. His casting is unquestionably one of the best elements of HOTD.
All episodes of Season One of House of the Dragon are now streaming on HBOMax.