In Barbarian, a young woman traveling to Detroit for a job interview books a rental home. But when she arrives late at night, she discovers that the house is double booked, and a strange man is already staying there. Against her better judgment, she decides to spend the evening, but soon discovers that there's a lot more to fear than just an unexpected house guest.
No Spoilers!
The less you know about Barbarian going in, the more fun you'll have watching it. This movie zigs and zags in the best ways; it's simultaneously exactly what you expect and nothing like what you expect. So, this spoiler-free review is going to be especially vague. (If you haven't seen Barbarian yet, you'll thank me later.)
'Barbarian' will take you for a ride (in a good way)
What would you do if you showed up to your Airbnb, only to find someone else already staying there?
Would you try to kick them out? Agree to share the place? Just give up and skip town?
With the pressure of an important job interview in the morning and her options dwindling, Tess (Georgina Campbell) finds herself reluctantly opting to temporarily share a home with Keith (Bill Skarsgård). Keith ultimately proves pretty charming, and Tess finds herself relaxing despite her strange situation.
Until she ventures into the basement and stumbles upon a secret tunnel behind the wall.
(Are you saying "nope" yet?)
From there, everything in Barbarian escalates. Writer/director Zach Cregger expertly sets up a path according to the audience's expectations, then blindsides us with twist after twist. When you think you've got this one worked out, you'll find the rug being pulled from under you yet again. Barbarian makes the predictable unpredictable, and sends you on a ride with turns both horrifying and exhilarating.
It's not just scary – it's funny, too
I don't know that it's accurate to call Barbarian a "horror-comedy," because most horror-comedies focus a lot more on laughs than scares. But Cregger's comedy background really shines in this movie. The focus here is the scares, but you'll definitely find yourself laughing while watching Barbarian, too. (Justin Long and a tape measure make for one of the film's most memorable sequences.)
The humor also compliments the horror. A good horror movie is all about tension; you have to know how to amp it up to keep the audience on edge, and release it to let things build in intensity again. Everything that transpires in Barbarian hits that much harder because you're riding that wave of tension up and down for the entire movie.
Campbell, Skarsgård, & Long are perfectly cast
Tying everything together is Barbarian's perfect cast. Georgina Campbell's Tess proves a compelling horror heroine. Sure, she makes enough "bad" decisions to rile up the crowd and leave you screaming "don't do it!" at the screen. But at the same time, a lot of her actions feel completely reasonable for her situation. Tess feels extremely relatable in a "trapped by her circumstances" kind of way. You go through the movie rooting for her for sure.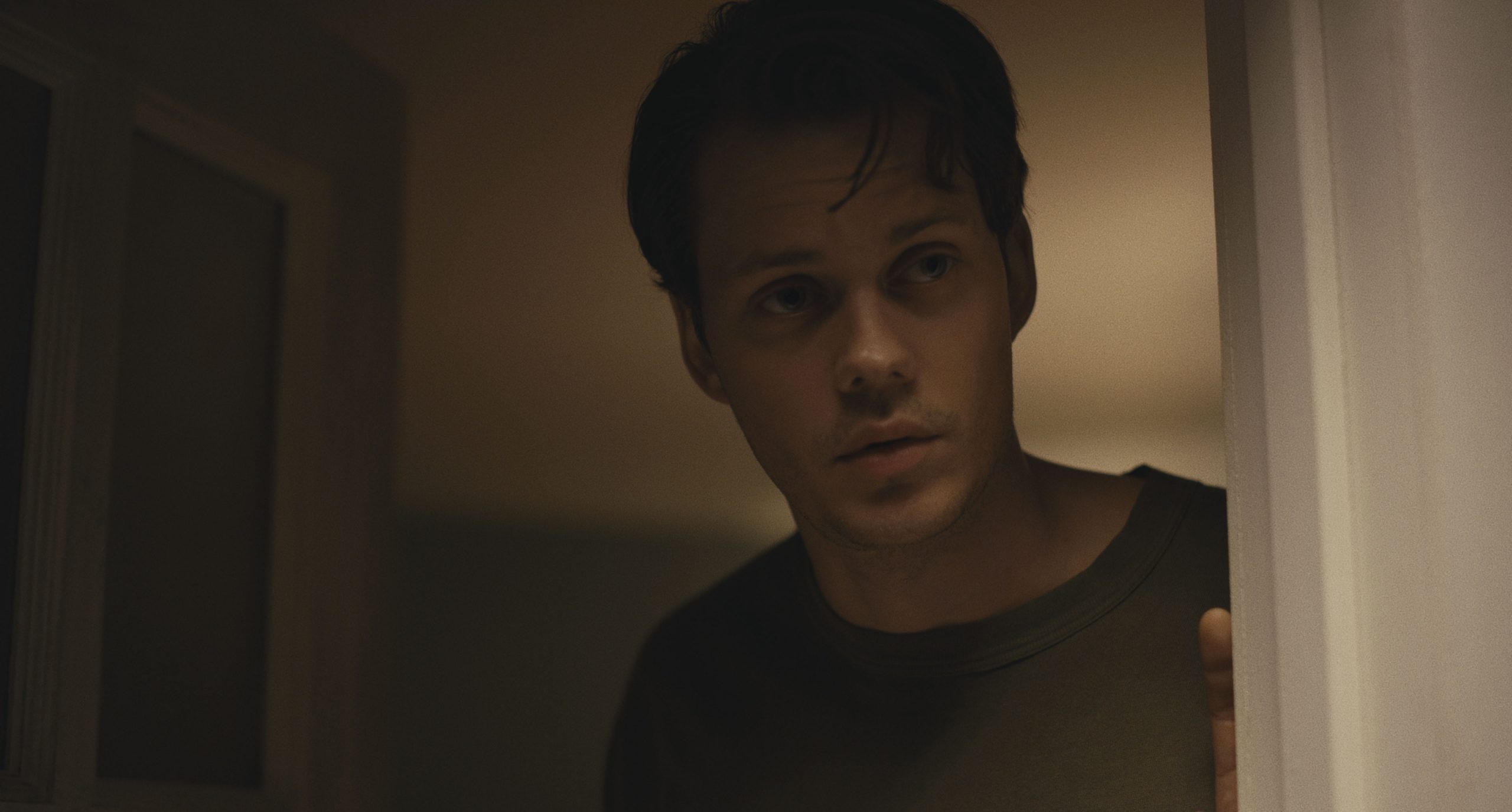 Bill Skarsgård and Justin Long also embody their roles in the best way. No one else could straddle the line between earnestly sweet and nefariously creepy like Skarsgård's Keith. Long brings his charm to the insufferable AJ, giving him a real love-to-hate energy. Barbarian gives us characters you'll feel strongly about, which keeps you invested in their story as it progresses.
Just go out and watch Barbarian, okay?
If you're reading this trying to decide if you should check out Barbarian, the answer is a resounding yes. In fact, stop reading right now and head over to the theater. The less you know about this one going in, the better. Sit back, relax (or not, more likely), and enjoy the ride.
Barbarian premieres in theaters September 9.