Well, it seems we'll finally know when we'll get to play Slime Rancher 2. At least, in Early Access form. Your mileage may vary on whether this is a good thing or not.
Early Access Slimes at Long Last?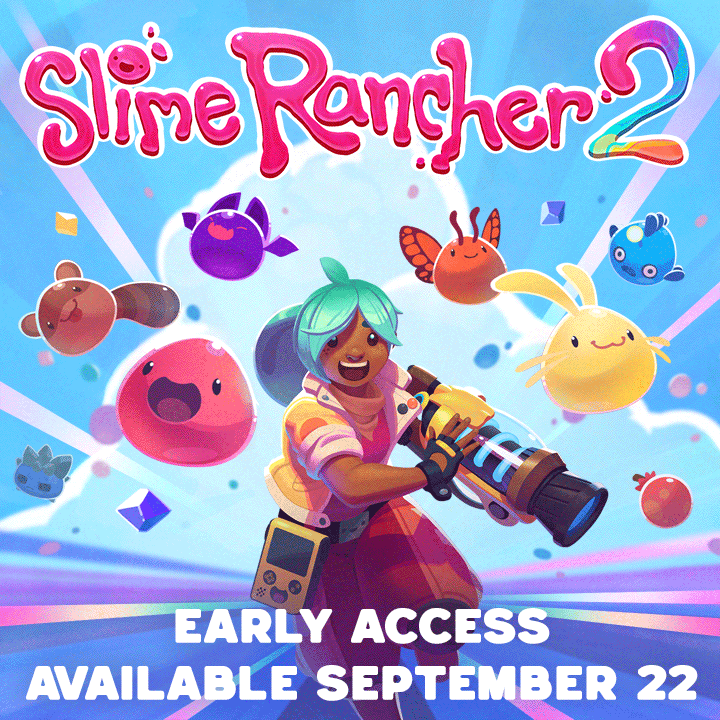 Nick Popovich, director of Slime Rancher 2 and its predecessor, has just released an In-Depth Early Access FAQ sheet on Reddit. Among the information, there is the date on which this game will launch. Apparently, Slime Rancher 2 will go into Early Access on September 22, 2022. As of this writing, that's only 5 weeks away, so you won't have long to wait until you can play this sequel to the adorable slime farming simulator.
You can purchase Slime Rancher 2 on that date for a retail price of $29.99 on Steam, Epic Game Store, and in Game Preview for Xbox Series S/X and PC. As you can see though, the FAQ sheet mentions that there are no plans to launch the game on any other system at this time. This means PS4, PS5, and Nintendo Switch owners are going to have to wait much later to be able to play this game. Hopefully, that bit of news will come at a later date. Tune in later to find out when we do.
Slime Rancher 2 FAQ Sheet: Other Details
In other Slime Rancher 2 news, Nick Popovich in that FAQ sheet emphasizes that this game will not be a complete game upon entering Early Access. Because you know, it's Early Access. You're basically paying to be a beta tester for the game. Nick Popovich describes the state of this incomplete version of the island as thus:
"Slime Rancher 2 will launch into Early Access/Game Preview with a big world to explore, many different slimes to collect and combine, and an introduction to the game story and the mystery behind Rainbow Island. It's a substantial graphical leap over the original and all of the content currently available is in a highly-polished state. It should serve as a robust introduction to the new world we're developing and a great jumping off point for the features we'll be adding further into development.

However, launching into Early Access/Game Preview means that at launch, Slime Rancher 2 will be incomplete. It will not have all of the features, slimes, environments, items, story, etc. that will ultimately be found in the full game. We have taken great care to ensure that Slime Rancher 2 will always feel relatively whole and worth playing at any point in its development, but if you are someone who wants to play through a game all at once in a complete state, you can simply wait until the full game is released at a later date. We'll be waiting for you!"
As you can see, even in its incomplete state, this sequel still promises to offer a substantial world to explore in the form of Rainbow Island. So if you loved the first game, you might want to consider paying that $30 to see how this sequel goes.
Source: Reddit