Oh, boy! It looks like everyone was just as excited as me for the reboot of Quantum Leap! NBC has announced that they have renewed the new series for season 2. The renewal isn't that big of a surprise. Back in October, NBC gave the series a full-season order taking the Season 1 episode count from 12 to 18.
On top of that, Quantum Leap was the 2022 season's No. 1 new show in the 18-49 age demographic. And in the same press release, NBC noted that the series was also NBC's No. 1 current-season series on Peacock as well.
"We're leaping into a second season thanks to the incredible work by our cast, producers, writers and everyone who has played a role in giving this iconic NBC series a new life," NBCUniversal Television and Streaming's president of scripted content Lisa Katz said in a statement. "As we continue to bring audiences to our must-watch dramas, it's gratifying to know Quantum Leap will have a prominent place next season both on our NBC schedule and next day on Peacock."
Quantum Leap had the mid-season finale with episode 8 back in November. The series is scheduled to return to finish the season on January 2, 2023, bigger and better than ever!
The biggest questions still floating in the either, will Ben Song run into Dr. Sam Beckett? Will we see Scott Bakula in season one? Only time will tell with the season 1 mystery still unrevealed.
WHAT IS THE QUANTUM LEAP REBOOT ABOUT?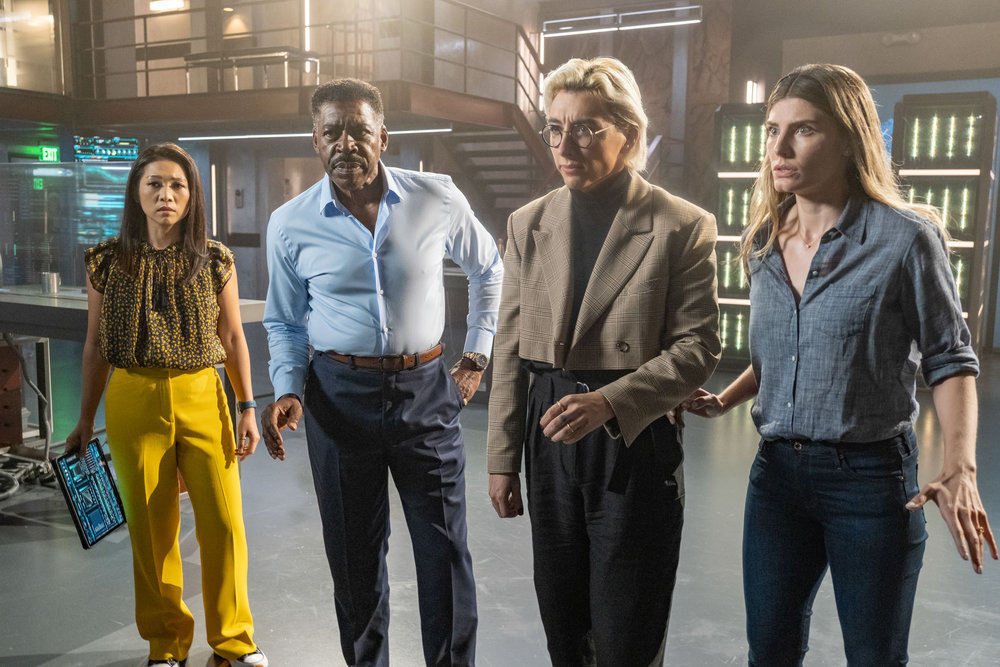 The Quantum Leap reboot takes place 30 years after Sam Beckett (Scott Bakula) vanished in the Quantum Leap accelerator. Now, the new series follows a new team assembled to restart the project. However, everything changed. Dr. Ben Song (Raymond Lee) made an unauthorized leap into the past, leaving his team behind to solve the mystery of why he did it.
There are familiar faces from the original series in the reboot. Susan Diol reprised her role as Al Calavicci's wife, Beth. Ernie Hudson (Ghostbusters) plays Herbert "Magic" Williams. Dr. Beckett leaped into Magic during the Vietnam War. He now heads up the team that is trying to get Ben home.
You can watch the reboot of the series on Peacock, as well as reruns on NBC!