It's been kind of a strange period for annual pass holders to Disneyland. They brought back the program in the form of the Magic Key series and then people have been in limbo waiting to see what the program will look like for 2022 and beyond. Now, Disney has announced an expansion and renewal program starting August 18th. This is ONLY for renewals of passes though, there will be no new sales (for now). The Dream Key is gone, but it's being replaced with these four passes, some of them are returning levels.
Inspire Key $1599
Believe Key $1099 (was $949)
Enchant Key $699 (was $649)
Imagine Key $449 (was $399)
Here are the breakdowns for each key's features and monthly prices.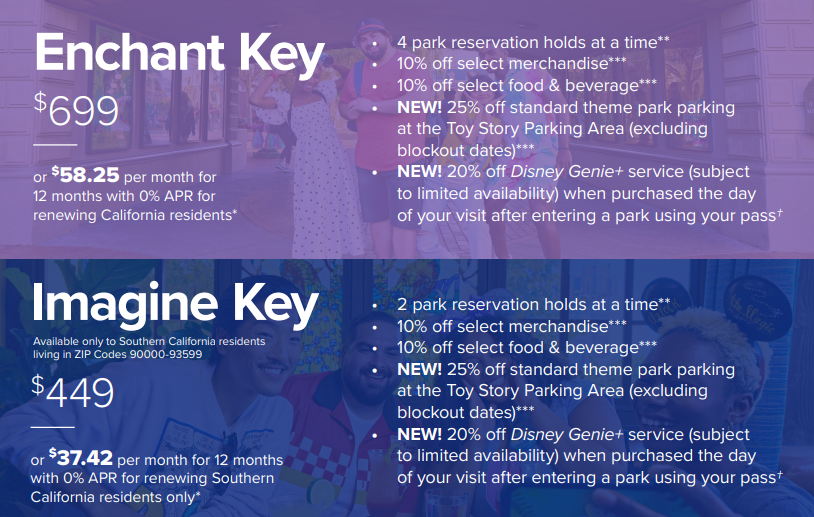 Renewals will begin on August 18th "no earlier than 9AM". A virtual queue system will be used. For those who had their pass expire before August 18th, you can call Disneyland anytime between August 18th and August 31st to renew your pass. All of the passes have blackout dates, which means that even with that hefty Inspire Key, you won't have the December 21st-January 1st window to go.
You can get more details about the passes from Disneyland's website. So, what do you think about the new passes? Are you going to renew?
For more on Theme Parks, make sure to check back to That Hashtag Show.
Source: Scott Gustin Twitter, Disneyland
Keep Reading: