Any fans of the Delicious in Dungeon manga hungry to see some animated monster dishes? Well, as it turns out, it looks like we'll be getting that at some point in the future. And guess what? It's going to be by Studio Trigger.
A Monstrously Delicious Anime in the Works?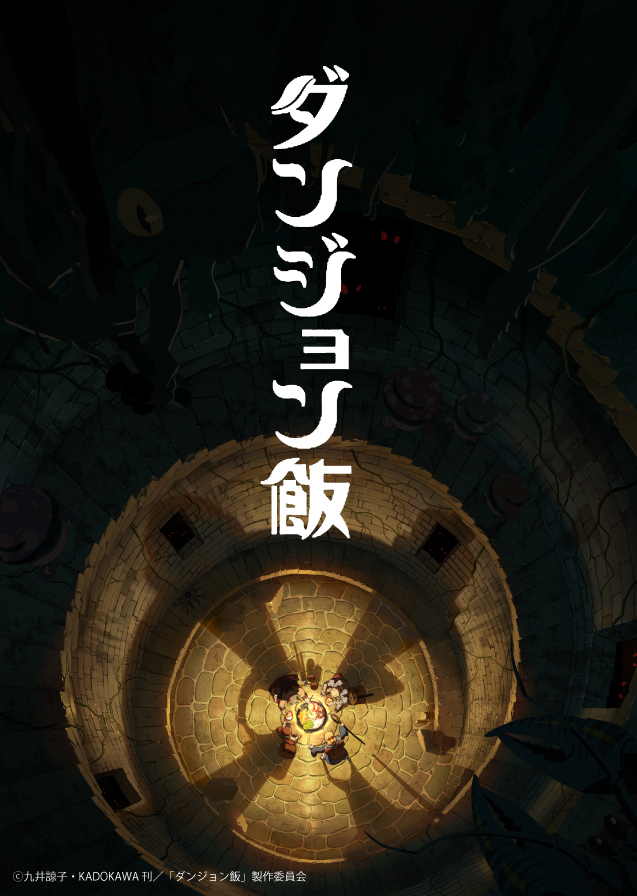 The new official Twitter account of Delicious in Dungeon has just announced that this manga is finally getting an anime adaptation. Not only that, but they even announce that Studio Trigger will be the animation studio behind this anime. You know, the same animation studio behind Kill la Kill, Little Witch Academia, and 2 episodes of Star Wars: Visions ("The Twins" and "The Elder")? They're even responsible for the upcoming Cyberpunk: Edgerunners anime made in collaboration with CD Projekt Red. With such anime series under their belt, it's pretty exciting that they're making this anime adaptation. I honestly can't wait to see this anime come to life.
Unfortunately, one of the things this Delicious in Dungeon anime adaptation announcement doesn't give us is a release date. Or even a release window. There's not even any news on which anime streaming service will pick it up. We'll just have to wait for Studio Trigger to give us that news later. Tune back in when that later comes around to get that news when we do.
Delicious in Dungeon: Details
Delicious in Dungeon (Dungeon Meshi in Japan) is the upcoming anime adaptation of the fantasy cooking comedy adventure seinen manga of the same name by Ryōko Kui. Enterbrain originally published the manga in Japan, with the manga originally running in the seinen magazine Harta. Yen Press licensed the manga for its NA release.
As for what Delicious in Dungeon is about? Well, in the absence of an official anime synopsis, the best we can give you is a synopsis for Volume 1 of the manga from Amazon. Check it out below:
"When young adventurer Laios and his company are attacked and soundly thrashed by a dragon deep in a dungeon, the party loses all its money and provisions…and a member! They're eager to go back and save her, but there is just one problem: If they set out with no food or coin to speak of, they're sure to starve on the way! But Laios comes up with a brilliant idea: "Let's eat the monsters!" Slimes, basilisks, and even dragons…none are safe from the appetites of these dungeon-crawling gourmands!"
Source: Twitter