If you are a fan of Marvel Studios What If…? and like the Diamond Select Minimates line we have some good news for you. Today Diamond Select Toys revealed its new What If…? – Zombie Minimates Box Set – DCD 40th Anniversary Exclusive to celebrate Diamond Comics' 40th Anniversary. This exclusive six-pack set will retail for $50 and is available now to preorder at DiamondSelectToys.com. You can check out the official details below.
What If? – Zombie Minimates Box Set – DCD 40th Anniversary Exclusive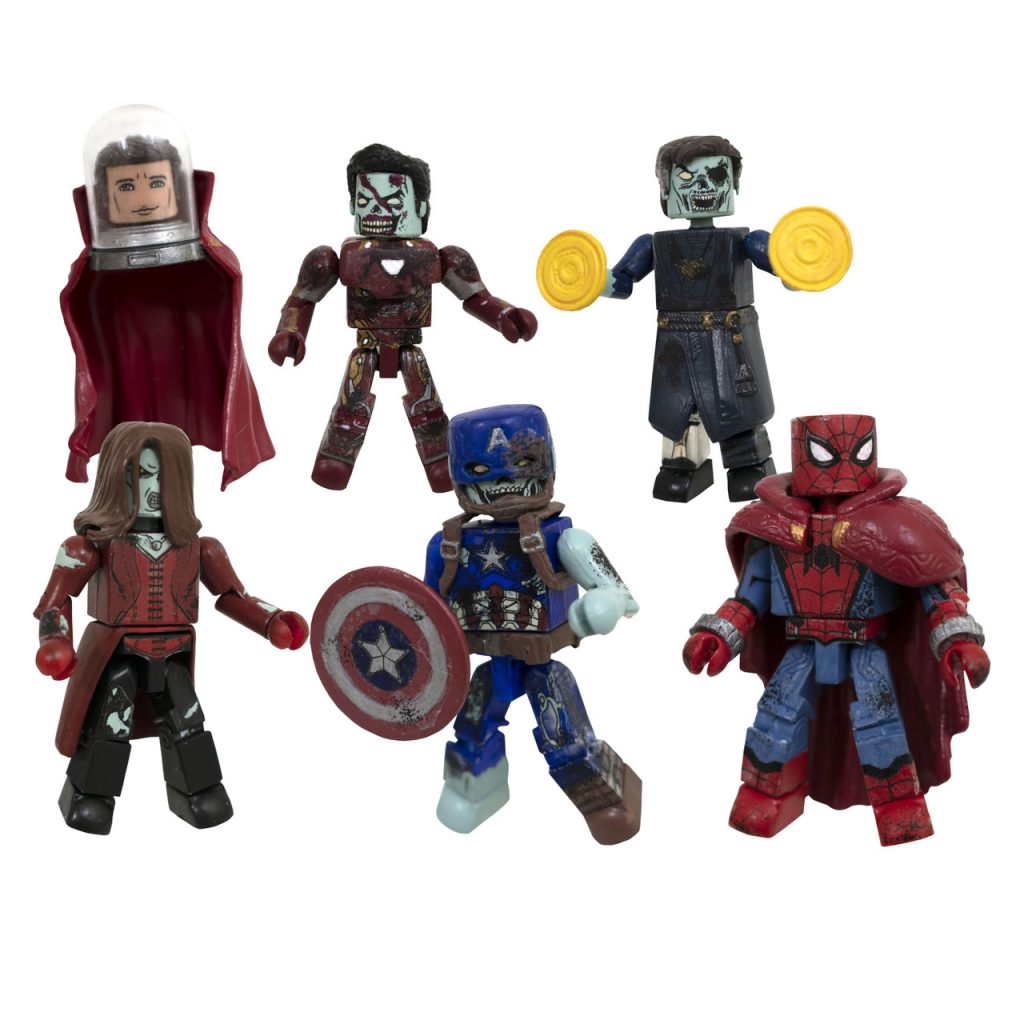 A Diamond Select Toys release! It's the 40th anniversary of Diamond Comics, and the 20th anniversary of Minimates, so we've put them together for this exclusive Marvel 6-pack! Based on the popular zombie episode of Marvel's What If?, this set includes Zombie Captain America, Zombie Iron Man, Zombie Doctor Strange, Zombie Wanda, Zombie Hunter Spider-Man, and Scott Lang's Head in a Jar. Packaged in a hexagonal plastic blister, each 2-inch Minimate features multiple points of articulation.
We Want To Hear From You
What are your thoughts on the new What If…? Minimates exclusive from Diamond Select Toys? Is this a must-have in your collection? Also what other items are you excited about adding to your collection from Diamond Select Toys? Well, That Hashtag Show wants to hear from you!
You can tell us your thoughts by leaving a comment below or hitting me up at starwarsnerd574. You can also join us over on Facebook at the Marvel Fanatics to chat about all things Marvel. Also, make sure to stay up to date on all the toy and collectible news by following us at ThatHashtagShow.com.
Source: Diamond Select Toys
SEE ALSO: