If you are a fan of vampires, vampire hunting, and Jamie Foxx, Netflix has the movie for you. Today Netflix released the official trailer for their upcoming film Day Shift. Starring Jamie Foxx, Dave Franco, Karla Souza, Meagan Good, Natasha Liu Bordizzo, Oliver Masucci, Snoop Dogg, Steve Howey, Scott Adkins, and Zion Broadnax; Day Shift will release on Friday, August 12 on Netflix. You can check out the official trailer below.
DAY SHIFT
Jamie Foxx stars as a hard working blue collar dad who just wants to provide a good life for his quick-witted daughter, but his mundane San Fernando Valley pool cleaning job is a front for his real source of income, hunting and killing vampires as part of an international Union of vampire hunters.
Make sure to head over to www.netflix.com/DayShift for more on this film.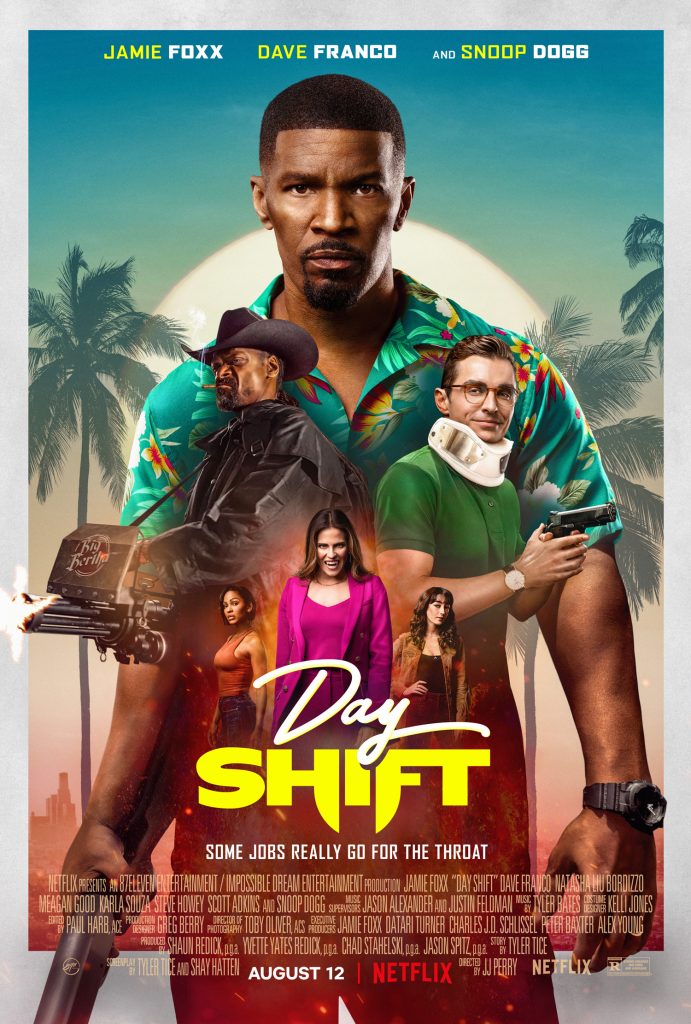 We Want To Hear From You
Are you excited about Day Shift heading our way this August? What are your thoughts on the new trailer? Also, what other movies or series are you excited about that are releasing this year? That Hashtag Show wants to hear from you.
You can tell us your thoughts by leaving a comment below or hitting me up at starwarsnerd574. You can also join me on That Hashtag Show Facebook page to chat about all movie news. Also, make sure to stay up to date on all the Pop Culture news by following us at ThatHashtagShow.com.
Source: Netflix