The Love Story You Know, The Ex You Don't
20th Century Fox and Hulu have come together to give us what looks like a hilarious, modern take on the story of Romeo and Juliet, but from the eyes of Rosaline.
In William Shakespeare's tragedy, Rosaline is the niece of Lord Capulet. However, she is an unseen character, but that doesn't make her role less important. Romeo's unrequited love for her leads him to try to catch a glimpse of her at a gathering hosted by the Capulet family. Yet, it's not Rosaline who catches his eye, but Juliet.
In the trailer for the upcoming film, we see Kaitlyn Dever (Booksmart) give a face, an attitude, and a scorned ex-plot as we've never seen before.
CHECK OUT THE TRAILER FOR ROSALINE BELOW!
MORE ABOUT THE FILM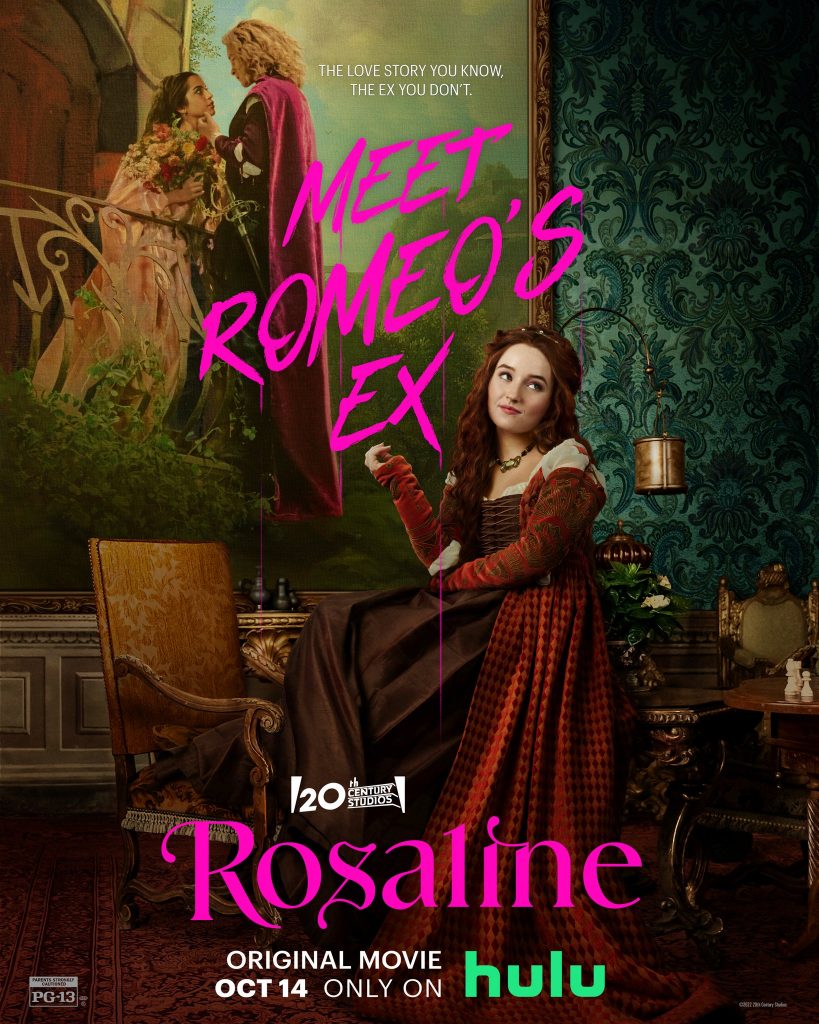 Rosaline is an upcoming American romantic comedy. Directing the film is Karen Maine (Obvious Child). The screenplay is by the team behind 500 days of Summer, Scott Neustadter and Michael H. Weber.
Starring along side Kaitlyn Dever as Romeo and Juliet are Isabela Merced (Dora and the Lost City of Gold) and Kyle Allen (West Side Story). With Bradley Whitford (The Handmaid's Tale) and Minnie Driver (Starstruck) rounding out the cast.
Rosaline begins streaming on Hulu on October 14th, 2022!