FOR THOSE OF YOU WHO HAVE YET TO SEE THE SEA BEAST, THIS IS A NON-SPOILER REVIEW.
Netflix's new animated family film The Sea Beast from director Chris Williams (Big Hero 6, Moana) comes at a tumultuous time for the streaming giant. Since their quarterly report announced huge subscriber losses… (and it seems like it won't be any better in Q2), Netflix has all but disbanded its animation department. And that is a real shame. Because The Sea Beast marks a triumphant victory for Netflix in this medium… That makes one wonder what could have been if they continued to cultivate their team of animators. Maybe if this or Apollo 10 1/2 win Best Animated Feature at the Oscars, Ted Sarandos will reconsider. One could only hope.
HOW COULD THE SEA BEAST BE BEST EXPLAINED?
The Sea Beast is a mixture of beloved animated films like How to Train Your Dragon, Treasure Planet, and even Williams' own, Moana. But, it also harkens back to old-fashioned swashbuckling adventures. And even dabbles in darker, more strange fantasy material that reminded me of something you'd see in an obscure '90s animation. All of this to say… that this amalgamation of tones and genres, really works. And makes The Sea Beast a breath of fresh air… In the black hole of IPs and sequels that make up most family fare nowadays.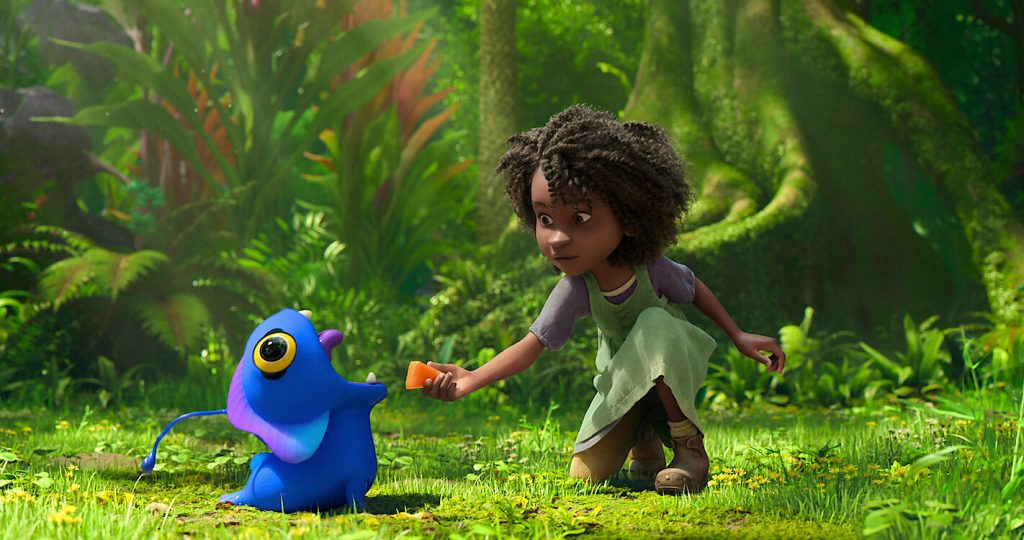 HOW IS THE ANIMATION AND CREATURE DESIGN?
And if you were expecting any less of the animation since this is landing straight on Netflix… think again. You can feel Williams' expertise from his time at Disney, on every frame of The Sea Beast. This is a dazzling, visually stunning beauty… I only wish that I could have experienced it on the big screen. The only little qualm I could say here is that although the creature design is cute and they all have an impressive sheen to them, I wish there was a tad more detail, to make each beast more memorable.
HOW ARE THE FILM'S UNDERLYING THEMES?
This is the perfect film for families (I truly hope this doesn't get lost in the shuffle of Minions and Paws of Fury) because it has just the right amount of silly humor for kids, epic action set-pieces for the adults, and a genuine amount of heart for all. There are also a lot of great underlying messages and themes in The Sea Beast that will make repeat viewings even more rewarding. I particularly like this subtext of "not believing what others tell you, but to think for yourself and create your own beliefs based on your own lived experiences." Suffice to say, there's a lot more here than just pirate shenanigans and cutesy creatures.
DOES THE SEA BEAST BRING ENOUGH ORIGINALITY?
If I were to harp on anything about The Sea Beast, it's that although it is an original piece… everything about it does seem all-too-familiar. I don't think the screenplay has done enough to differentiate itself and elevate it above, others like it. But, you will have a hard time noticing all of that when you are watching, because you will be so enthralled by the breathtaking craftsmanship and artistry up on your screen. The Sea Beast is a huge hit that families will instantly fall for. And kids will want to revisit it over and over again.
The Sea Beast will be streaming on Netflix, June 15th, 2022.
For More Reviews Make Sure to Stay Tuned to That Hashtag Show!
Keep Reading: