Want to learn all about how Lucasfilm makes magic happen? Then the new Disney+ docuseries Light & Magic is for you.
The six-episode immersive series takes fans into the unseen world of Industrial Light & Magic (ILM), the special visual effects, animation and virtual production division of Lucasfilm. Check out the trailer below for a glimpse of how ILM brought a galaxy far, far away to our screens.
Light & Magic takes viewers on an adventure behind the ILM curtain. Guided by Academy Award nominated director Lawrence Kasdan, viewers will learn about pioneers in modern filmmaking and how the studio went on a journey to bring George Lucas' vision to life. The series focuses on both practical and digital effects ILM used to bring some of your favorite Star Wars moments to life.
The series is executive produced by Kasdan, Ron Howard, Kathleen Kennedy, Brian Grazer, Justin Wilkes, and Michelle Rejwan.
You can stream all six episodes of Light & Magic on Disney+ starting July 27.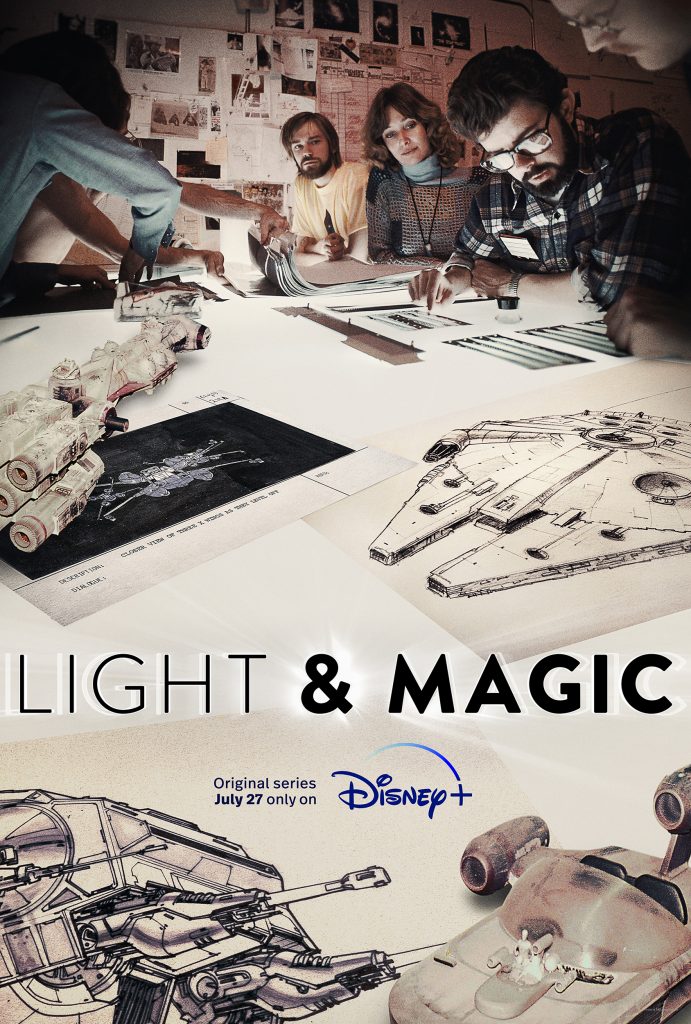 So, will you go behind the scenes at ILM with this new series? What do you hope to catch a glimpse of in the docuseries? Let us know in the comments below.
Meanwhile, check back to THS for more Star Wars news and updates.
Keep Reading: