Another week, another episode of Killing Eve to scream about on the internet. Episode 5 was mixed for me – surprisingly emotional, but also very plot heavy on The Twelve (read: occasionally boring). But of course, the ending took me out!!
You can check out my spoiler-free review of "Don't Get Attached" here before you dive into my live reactions below.
**Note: The Killing Eve airing schedule can be a little confusing, as AMC+ subscribers are a week ahead of cable viewers. To share content for everyone and to prevent the biggest spoilers, I'm dropping spoiler-free reviews when episodes air on AMC+, and spoilery live blogs the following week when the episode airs on cable. So, this week's content will include a live blog for KE 405, and a review for KE 406.
Killing Eve 405 "Don't Get Attached" Thoughts
1. Hmm, black and white intro. Interesting.
2. Ohh, is this the formation of The Twelve? And that's gotta be Carolyn, right?
3. "God you're sexy when I'm right." Truly this woman was always dropping iconic lines.
4. Is that guy Konstantin?
5. Like I think she called him Carl… but he's hooking up with Carolyn, AND he did the Konstantin laugh which is very distinctive. It has to be him.
6. Aw, Villanelle stayed with Benita.
7. HOW DARE ANYONE HURT BENITA!!
8. Also Villanelle is absolutely gonna kill her abusive husband, right? Please?
9. Villanelle is actually asking for permission to take him out first! I've said it before but…
10. NOT EVE ABOUT TO SNATCH THAT CHILD
11. "I'm drawing my dreams." Yes, a perfect cover story, Eve. I personally love that this season is bringing back the fact that despite working in intelligence, Eve is a terrible liar.
12. Obsessed with the fact that this child doesn't even know she's been kidnapped. Helene, for all your killer girl power you didn't teach your own daughter the basics of stranger danger?
13. I missed Dramatic Plan Villanelle!!!
14. WOMEN DON'T STAY SILENT FOREVER
15. OH SHIT
16. Dude, that was a wild kill. Unhinged Villanelle is back, we love to see it!
17. (I mean it doesn't really make sense that Benita's husband was the only responder to the "fire" but whatever.)
18. WHAT REALLY HAPPENED IN PARIS PART 2 ELECTRIC BOOGALOO
19. Eve said trips to Paris are to be gay and commit crimes and I support her for that.
20. BENITA BROUGHT FRIENDS
21. Murder abusive husbands club <3
22. "But then I have my own Camilo" Okay but who does she mean by that??
23. Oh man this carnival boy is gonna end up dying for crushing on Pam. He's reminding me of that guy Villanelle tried to "date" back in S1.
24. Eve trying to cover the kid's eyes during this lecture is so incredibly American lol.
25. HOW FAR WILL PSYCHE GO AND WHO WILL SHE HAVE TO BECOME!!!
26. I didn't realize Killing Eve was gonna send me back to Classics school but I'm here for it.
27. Oh Helene is PISSED. (Which… fair.)
28. Again, we're getting a lot of water/boat imagery leading up to this series finale…
29. (Also love that the picture has Eve's boat in the lead, just as an extra middle finger to Helene.)
30. Eve, I know you're busy patting yourself on the back for kidnapping this child, but you HAVE to realize Helene is gonna freakin' come for you now. Like I don't know what she's going to do, but it's gonna be brutal.
31. A ye olde showdown between Carolyn and Konstantin. Some things never change.
32. Damn, Konstantin's the reason Carolyn's dad killed himself? AND he (probably) killed Kenny? And Carolyn still let him go last season?
33. Okay sure, then they teamed up to take out that other guy and cover it up. It makes sense that they've always been in the business together.
34. On one hand I am invested in Carolyn's story and how it relates to The Twelve… but on the other hand, this episode is also like one big flashback infodump that I'm afraid won't really go anywhere because Killing Eve hasn't done a great job making us care about The Twelve in general. I know it's "the plot" but it's not the plot we're here to see!!
35. "Do you think we might have had nice normal existences?" I do feel bad for them, which I didn't expect going in to this.
36. "People like us aren't meant for happy lives with happy endings." 🙁
37. I am suddenly afraid at the implications of the parallels being drawn between Carolyn/Konstantin and Eve/Villanelle.
38. A SUDDEN VILLANELLE APPEARS
39. (Also who put in the Godly music when she popped up lmao)
40. "First Villanelle, then me" "You think too highly of yourself" EVE REALLY SAID HELENE YOU ARE NOT EVEN CLOSE TO BEING VILLANELLE TO ME!!!
41. "You were down in your basement building your wings" That's a pretty good assessment of Eve's journey, actually.
42. Is Villanelle gonna kill Konstantin for real this time? I really don't want that but her "I have my own Camilo" statement made me nervous.
43. Villanelle is officially going after The Twelve!
44. (Her goals are aligned with Eve's!)
45. "You can't train people to kill and expect them not to turn on you." I'M NERVOUS IS SHE HERE TO KILL KONSTANTIN?
46. The hands! The hug! The callback music!! This is such a sweet scene!!
47. I feel like this is the last time we're going to see Konstantin and Villanelle together and it's made me very emotional. This scene between them feels so final. Between this and everything with Carolyn this episode is working hard to make me cry.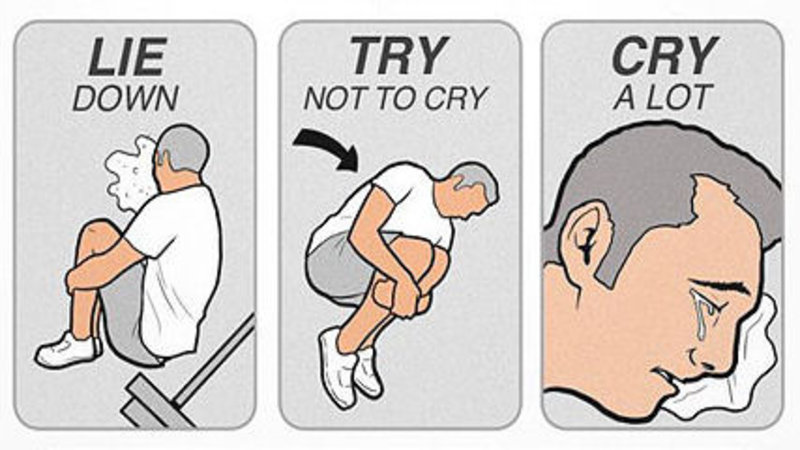 48. Oh okay so Johan and Lars are the same person.
49. Possibly I was supposed to understand this earlier. I did not.
50. "Just keep watching that door." Well we know it ain't gonna be Lars that comes out so…
51. "DID YOU REALLY THINK I WOULDN'T GET BACK AT YOU?"
52. I knew the daughter thing was a bad move!
53. Omg it's Villanelle. Of course it's Villanelle. Eve doesn't care about anyone else.
54. WHAT IS HELENE GONNA DO TO VILLANELLE?!
55. Eve's absolute desperation trying to get Villanelle's attention oH NO
56. AN ARROW?! WHAT IN THE ROBIN HOOD NONSENSE –
57. EVE IS SO PANICKED RIGHT NOW
58. PLEASE IT'S ALL HAPPENING LOOK HOW MUCH SHE CARES!!!!
59. The way she grabbed Helene!!! Eve means business! She's ready to kill again to save Villanelle!!!!!
60. (Also LOVING the difference between S2 finale Eve so hesitant to harm Raymond to help Villanelle and S4 Eve absolutely throttling Helene at the drop of a hat)
61. HOLY SHIT SHE'S LITERALLY CRYING OH MY GOD
62. I am never going to recover from this
63. Eve's little "It's okay" when she turns Villanelle over MY HEART
64. (I mean we know Villanelle lives but STILL)
65. Again the implications of the parallels of this scene in how Eve has treated other injured people and how she's treating Villanelle right now… *chef's kiss*
66. I HAVE JUST REALIZED IT'S AN ARROW LIKE CUPID'S ARROW AS IN THE CUPID/PSYCHE ROMANCE I'M GONNA GO FERAL I HATE THIS SHOW I LOVE THIS SHOW WHO ALLOWED THIS TO HAPPEN
67. If this isn't the setup for some absolutely TENDER hurt/comfort fanfic-level "Eve nurses Villanelle back to health" content in the next episode I will RIOT
Final Thoughts on "Don't Get Attached"
I have absolute whiplash from my brain going "oh no, what is Helene going to do to Villanelle?" followed by "They shot her with an arrow? Wtf? Is The Twelve out of guns?" straight to "oh my god, it's an ARROW like CUPID AND PSYCHE!" I need to brush up on my mythology to be sure I'm getting all the parallels here, but… Forbidden romance? A series of life-changing, seemingly impossible trials? Loving a "monster" and learning to trust? Yeah, this checks out.
And speaking of trust and parallels… If the show is trying to tell me Eve and Villanelle can't have a happy ending because Carolyn and Konstantin can't, SOMEONE is going to be getting a strongly worded letter (thesis paper) about how Carolyn and Konstantin's relationship was doomed to fail because they have never been able to trust one another, whereas Eve and Villanelle have always trusted each other (for better or worse). They! Are! Not! The! Same!
Okay, I think that sums it up for now. Brb, off to go write my other thesis on how Villanelle now has two scars which represent the times Eve felt her most powerful and her most powerless, goodbye!
Keep Reading: