It seems that the Black Cat never runs out of lives, and for comic fans that is good news. Marvel Comics has just announced that the Black Cat Saga will continue with an all-new 5-issue Iron Cat series. This new Felicia Hardy limited series adventure will hit shelves this June. You can check out the official details and covers below.
Marvel Comics: The Black Cat Returns In A New Iron Cat Series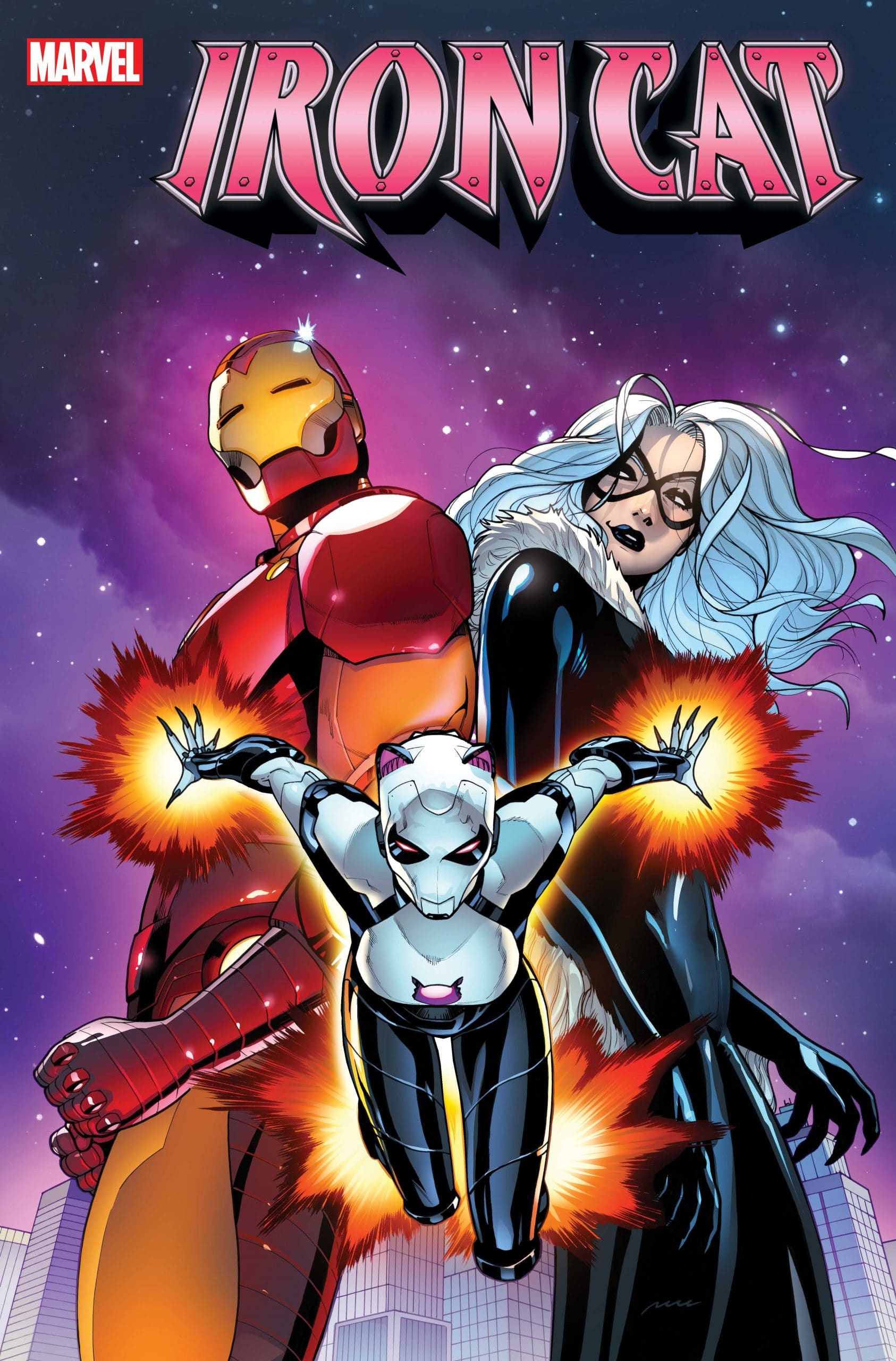 Black Cat's luck never runs out! After penning back-to-back series for the iconic Marvel heroine, writer Jed MacKay will return with another Felicia Hardy adventure in IRON CAT, a new limited series with artist Pere Pérez. Announced this morning at ComicsPRO, IRON CAT will see Black Cat team up with Iron Man to investigate the reemergence of the extraordinary Iron Cat armor. First appearing in BLACK CAT #11, the armor stole the hearts of fans with its sleek design by artist C.F. Villa. But after a thrilling showdown, Felicia surrendered the armor back to Stark, so who is controlling the suit this time…?
Both Black Cat and Iron Man thought they had seen the last of the IRON CAT armor. And if Felicia is surprised to see the armor again, you can imagine how furious Tony is. There's someone new in the Iron Cat armor and they have a plan that will put them in the crosshairs of all the heroes of the Marvel Universe. Both Iron Man and Black Cat's secrets and mistakes are going to come back to haunt them, and it's going to get ROUGH!
We Want To Hear From You
Are you excited about the return of Black Cat in the new Iron Cat series from Marvel Comics? Is this series a must-read and have for your collection? Also, what are some Marvel comic series that you are reading right now? That Hashtag Show wants to hear from you!
You can tell us your thoughts by leaving a comment below or hitting me up at starwarsnerd574. Or you can also join us on the Marvel Fanatics Facebook page and chat about all things Marvel. Also, make sure to stay up to date on all the Marvel and Collectibles news by following us at ThatHashtagShow.com.
SEE ALSO: