What a time to be a Spider-Man fan. Not only have we gotten some great movies, but the comic series have also not let us down. This year marks the 60th year of Spider-Man and to celebrate Marvel Comics is starting a new era for the web-slinger in a new AMAZING SPIDER-MAN series. Also, Marvel has announced that there will be a few variant covers released this year to celebrate this historic occasion. You can check out the official details about these covers and a look at a variant by artist Rose Besch.
Marvel Comics AMAZING SPIDER-MAN #1
This year marks the 60th anniversary of Spider-Man and Marvel Comics is proud to celebrate its most iconic hero with a new volume of AMAZING SPIDER-MAN brought to life by two acclaimed comic book talents! Hit writer Zeb Wells will take the helm of one of Marvel's all-time great comic book series alongside legendary and definitive Spider-Man artist, John Romita Jr.! To celebrate this new age, the debut issue of AMAZING SPIDER-MAN will boast variant covers by the industry's most in-demand artists including mega popular artist Rose Besch. Check out her vibrant, eye-catching cover now and stay tuned for even more AMAZING SPIDER-MAN #1 variant cover reveals in the coming weeks! For more information, visit Marvel.com.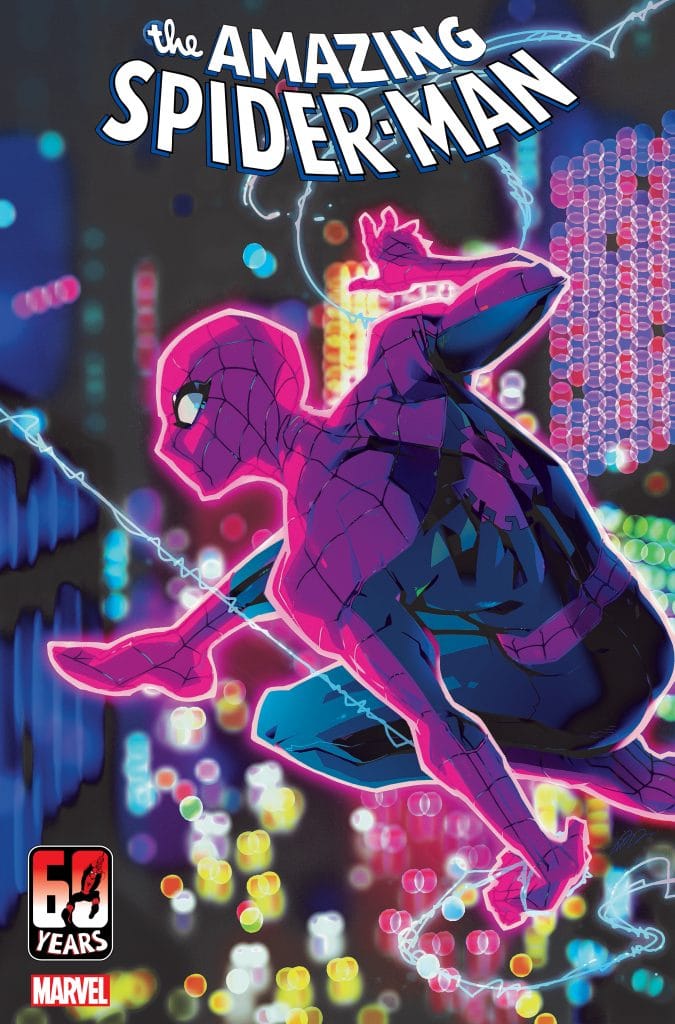 We Want To Hear From You
Are you excited about the AMAZING SPIDER-MAN #1 variant covers from Marvel Comics? Are these a must-have for your collection? Also, what are some Marvel comic series that you are reading right now? That Hashtag Show wants to hear from you!
You can tell us your thoughts by leaving a comment below or hitting me up at starwarsnerd574. Or you can also join us on the Marvel Fanatics Facebook page and chat about all things Marvel. Also, make sure to stay up to date on all the Marvel and Collectibles news by following us at ThatHashtagShow.com.
Source: Marvel